#SuzyMFW Prada: The Indiscreet Charm Of The Bourgeoisie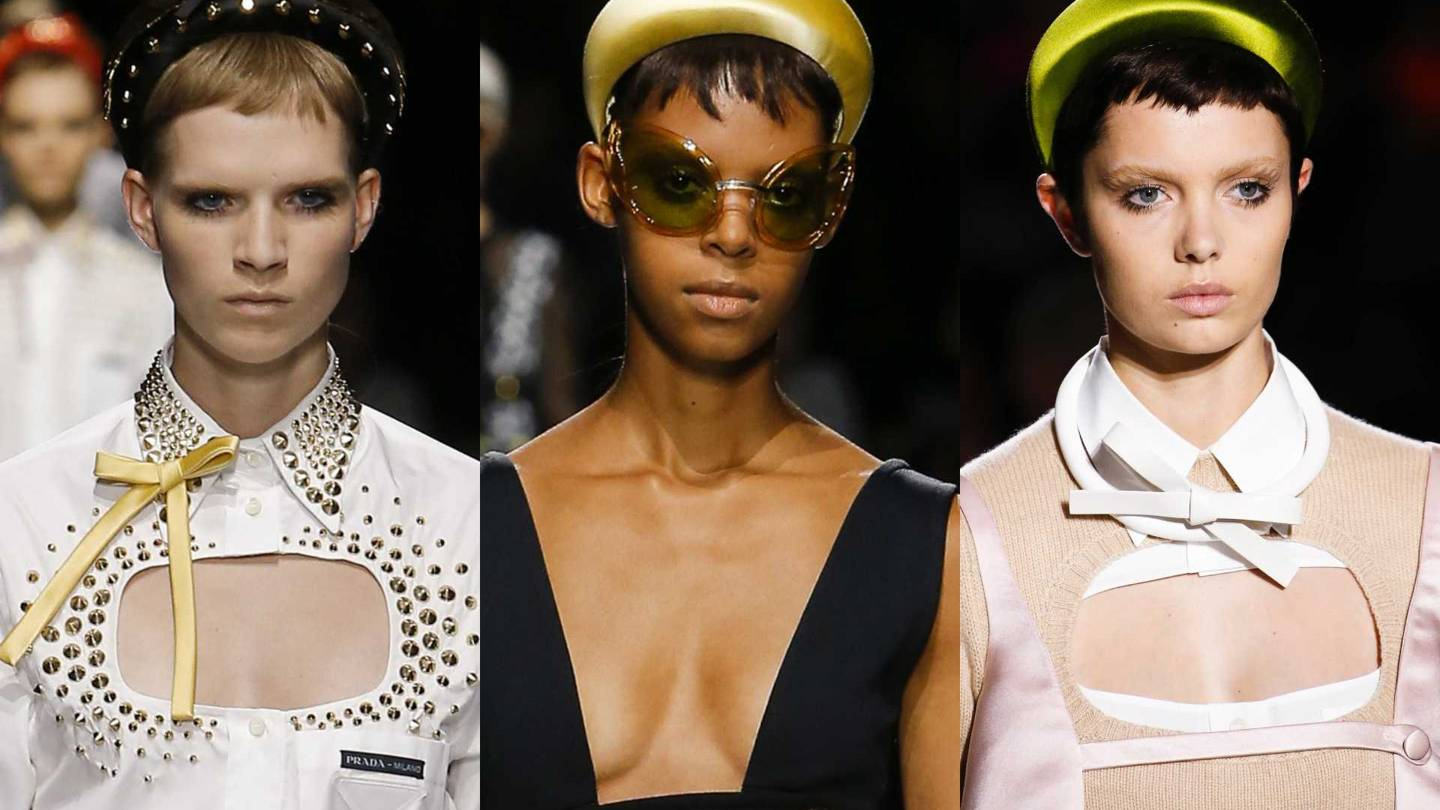 Opposites attract as Miuccia delivers a powerful contemporary twist on ladylike classics.
"I tried to infiltrate youth in the classic," said Miuccia Prada, standing outside the enormous and cavernous space dedicated to the arts in the ever-growing Prada Foundation on the outskirts of Milan.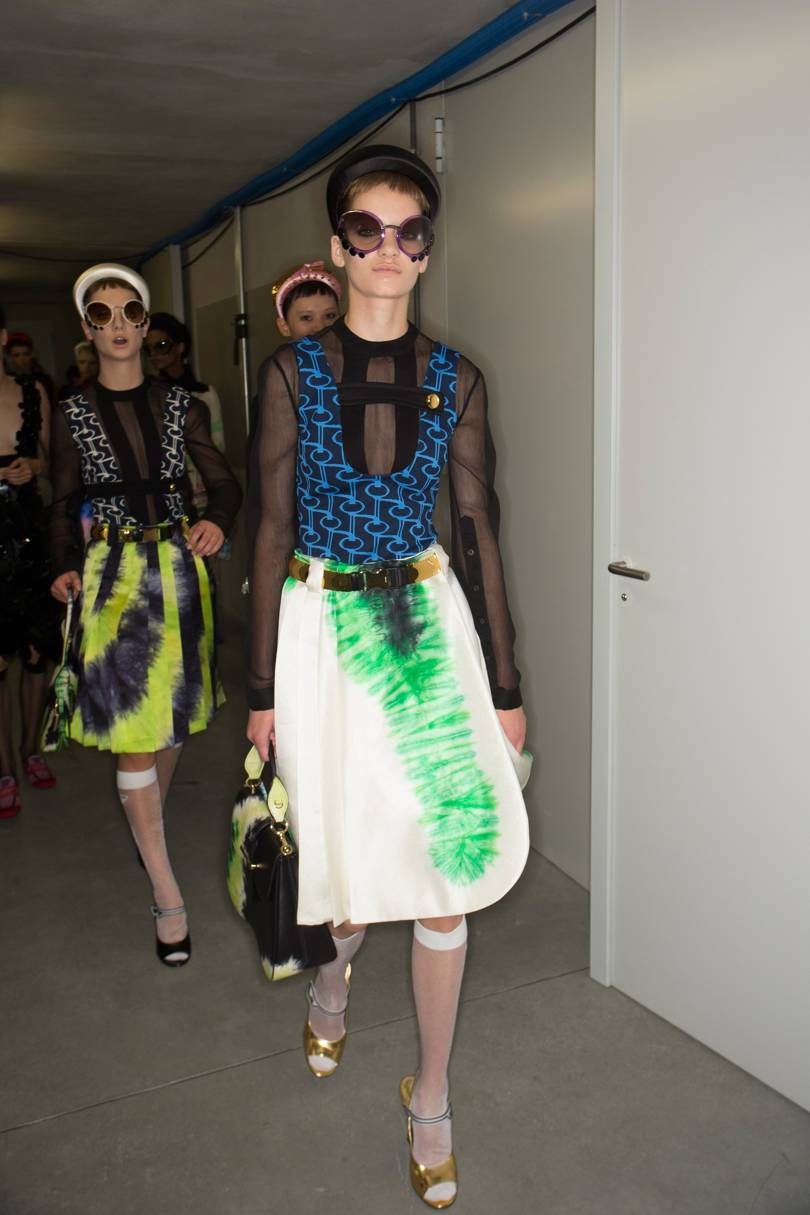 With those eight words, the designer summed up the power and intelligence of a spring/summer 2019 collection that put Prada back at fashion's pinnacle. All her codes were there - sexuality raw (underwear visible though transparent chiffon), or refined (sheer knee-high socks meeting a tailored black coat).
Or sex as suggestive as the squidgy, transparent plastic squares that served as chairs for the audience. The equivalent on the runway was a geometric cut out at the cleavage to focus on flesh on an otherwise prim white shirt, beige sweater or little white top.
Spike Lee, sitting front row in Day-Glo orange socks and matching glasses, gave his response: "Magnifico! Perfecto! Dope!"

In other words, the famous film director liked what he saw, as did the cheering audience stacked up on seating rows up to the rafters of this new space that is to be devoted to music, performance and dance.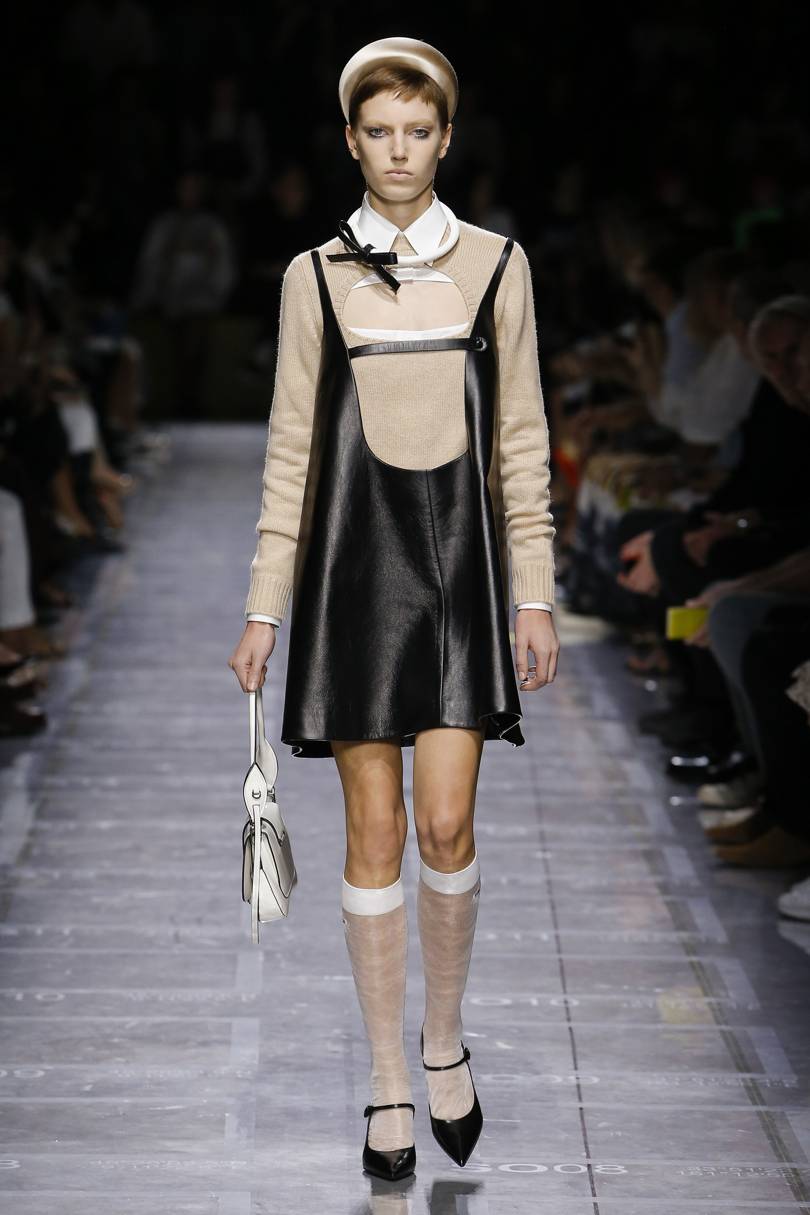 Standing in her white T-shirt, black satin skirt and classic high heeled shoes, "Mrs Prada", as she is called by her entire team, laid out her vision.
"The whole thing for me was to discuss what is happening in the world now - like having racial freedom - and on the other side, extreme conservatism coming," she explained. "So we wanted to try and represent the clash between these two opposites – between what is happening and in the reality out there."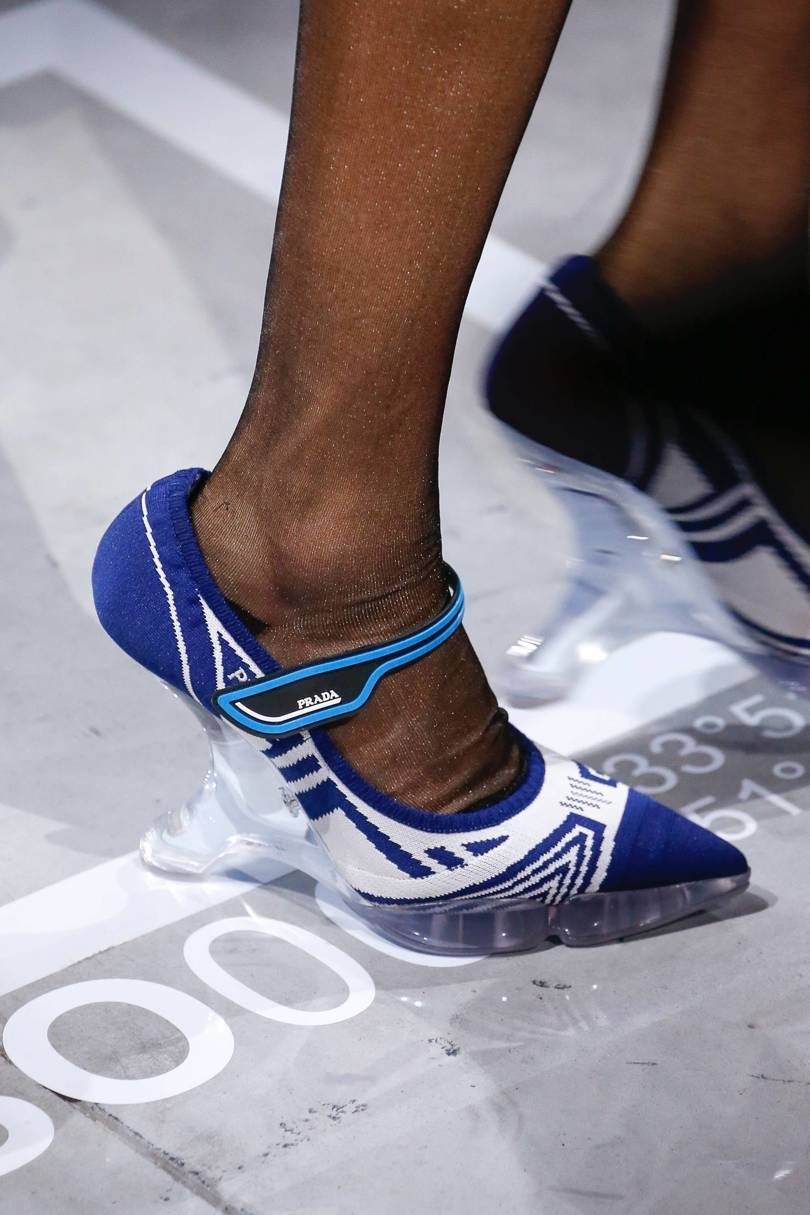 "So I tried to break the rules of what is classic, say with the silhouette of a woman but with a transparent dress and skirt. It is all the clichés of the conservative and I try to break them."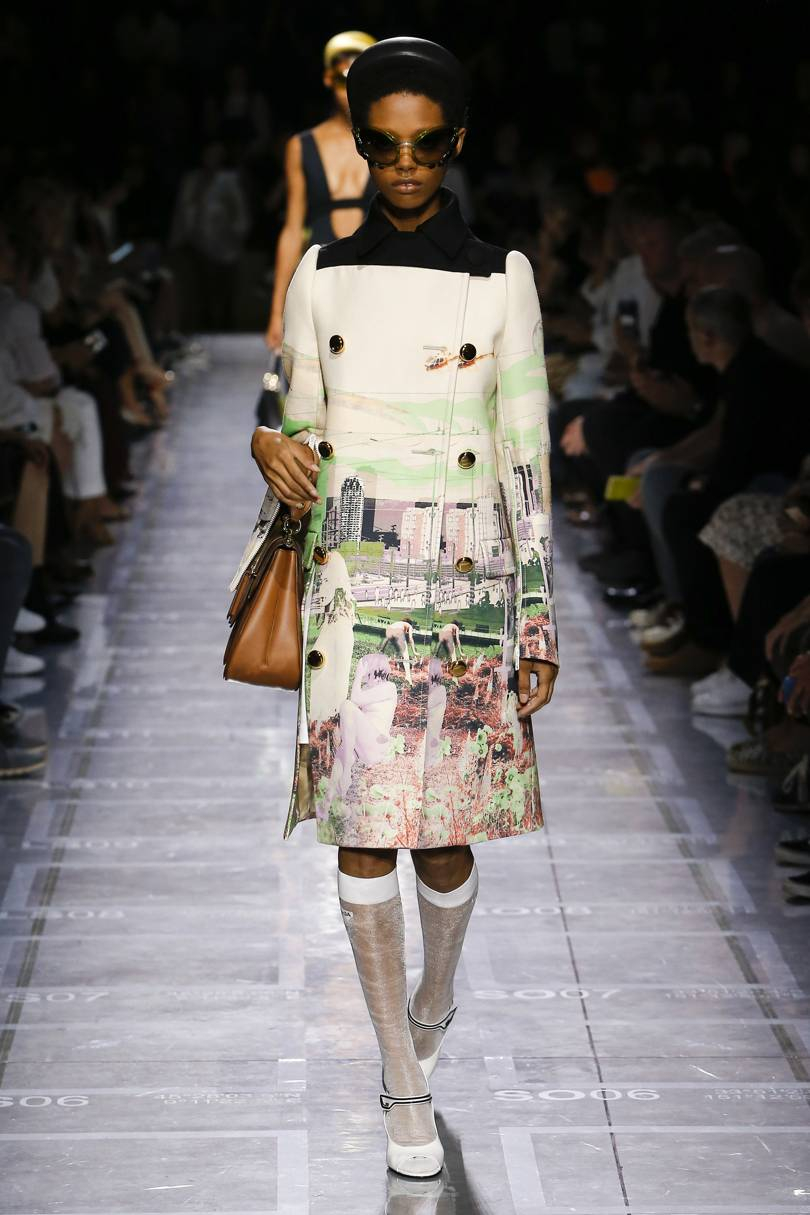 That was indeed the story of a show that produced a plethany of wearable and desirable clothes with a strong focus on tailoring - jackets and coats - but always with a sly, seductive element: short skirts, perhaps with a mischievous bow introduced at the hemline; or those knee-high socks as a junior version of hosiery.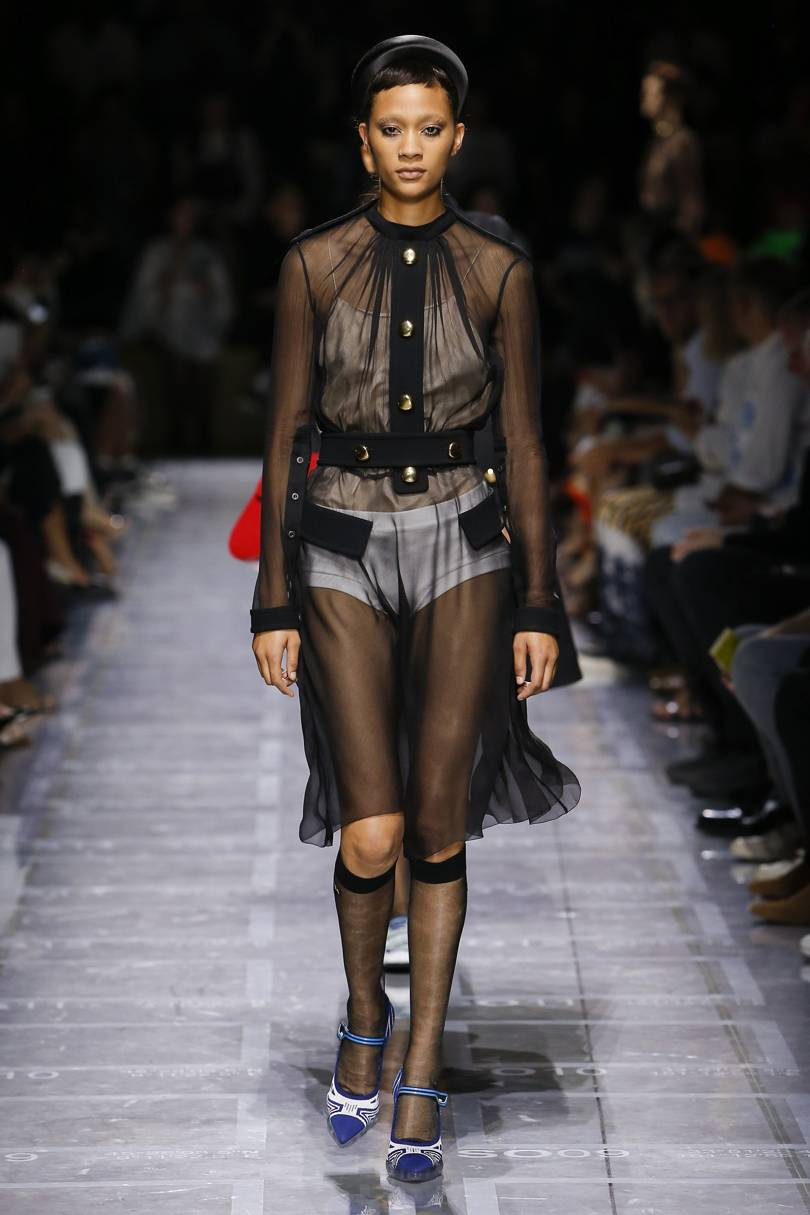 And, of course, the bare-flesh inserts at the cleavage. Even the handbags were more firm and structured than in recent seasons. As Miuccia put it: "This is the bourgeoisie".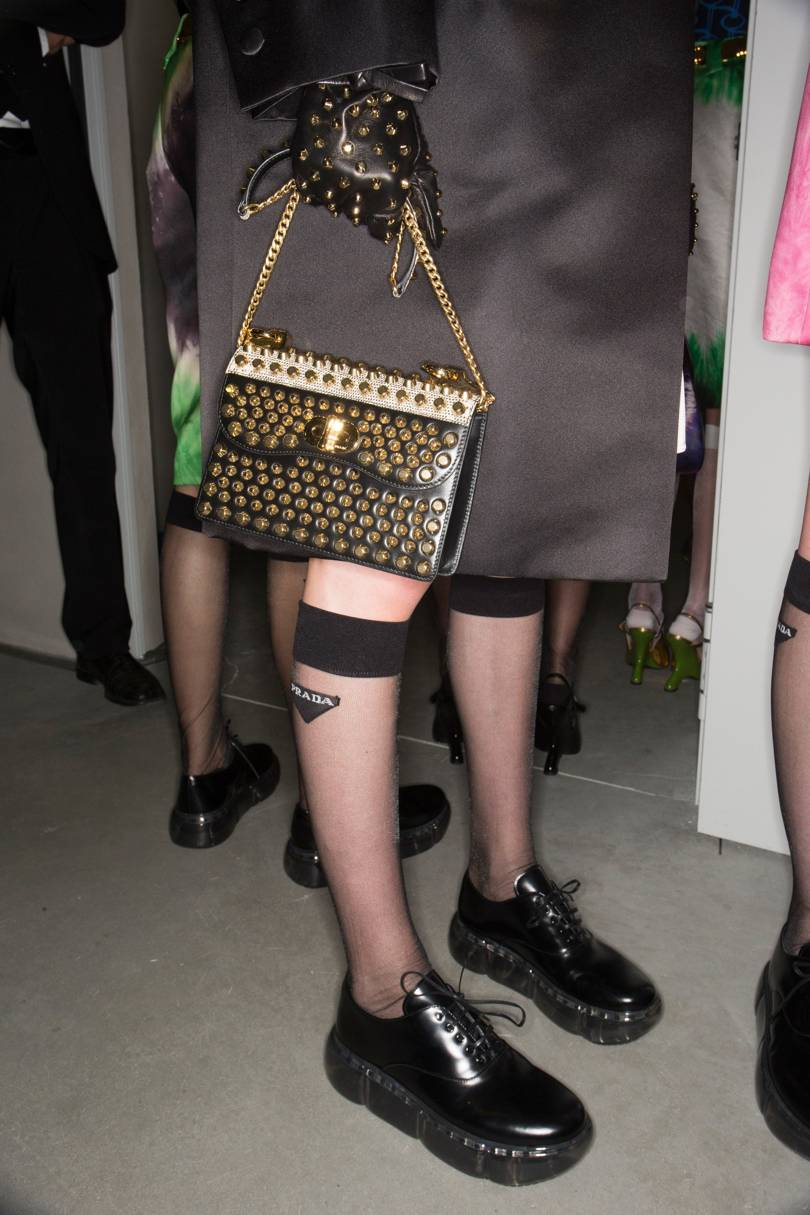 Yet within the firm lines, there were also artistic effects, especially on skirts, with painterly strokes of colour, abstract like clouds, or three dimensional flowers, and even a dip into past Prada techniques with a townscape printed on a trim white coat.
Was this a new pitch for millennials? That idea produced wrath.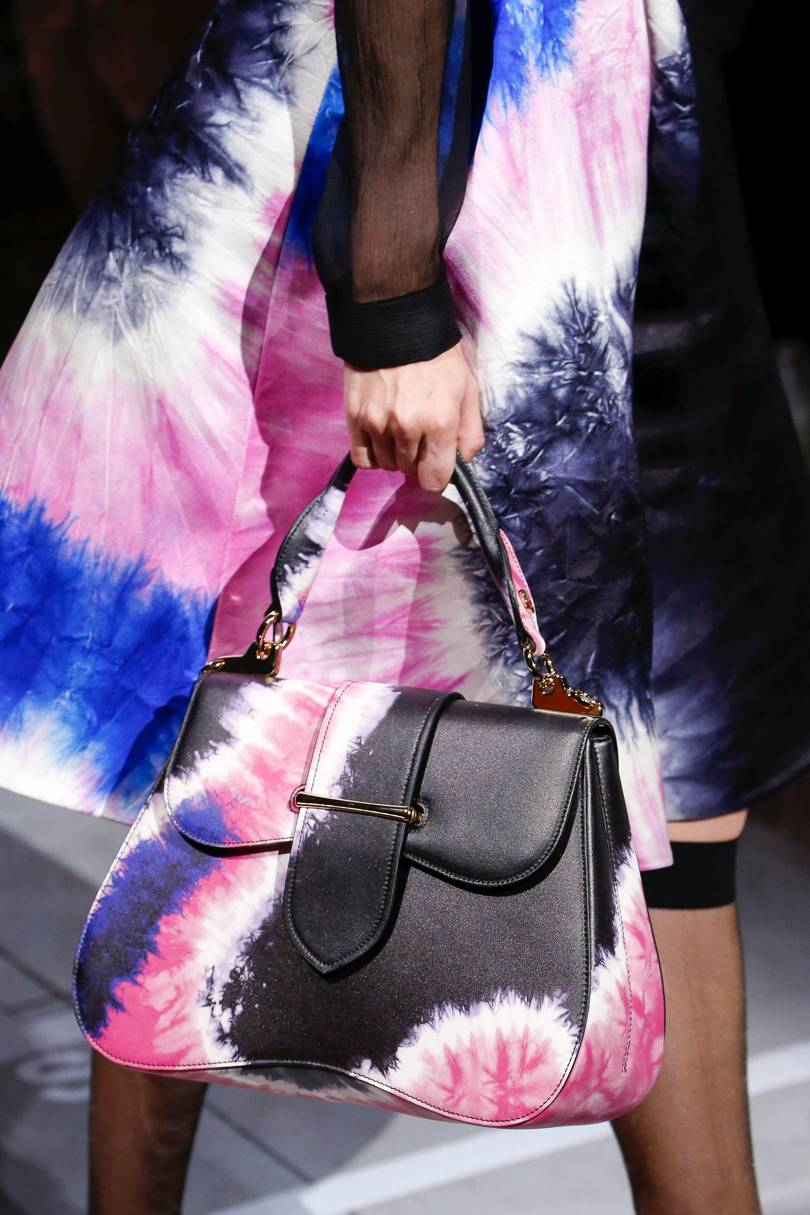 "The young generation – I don't like it when people assemble them as 'millennial'. The young are of different religion, different intelligence and they cultivate if they are ignorant. So we can't put them together."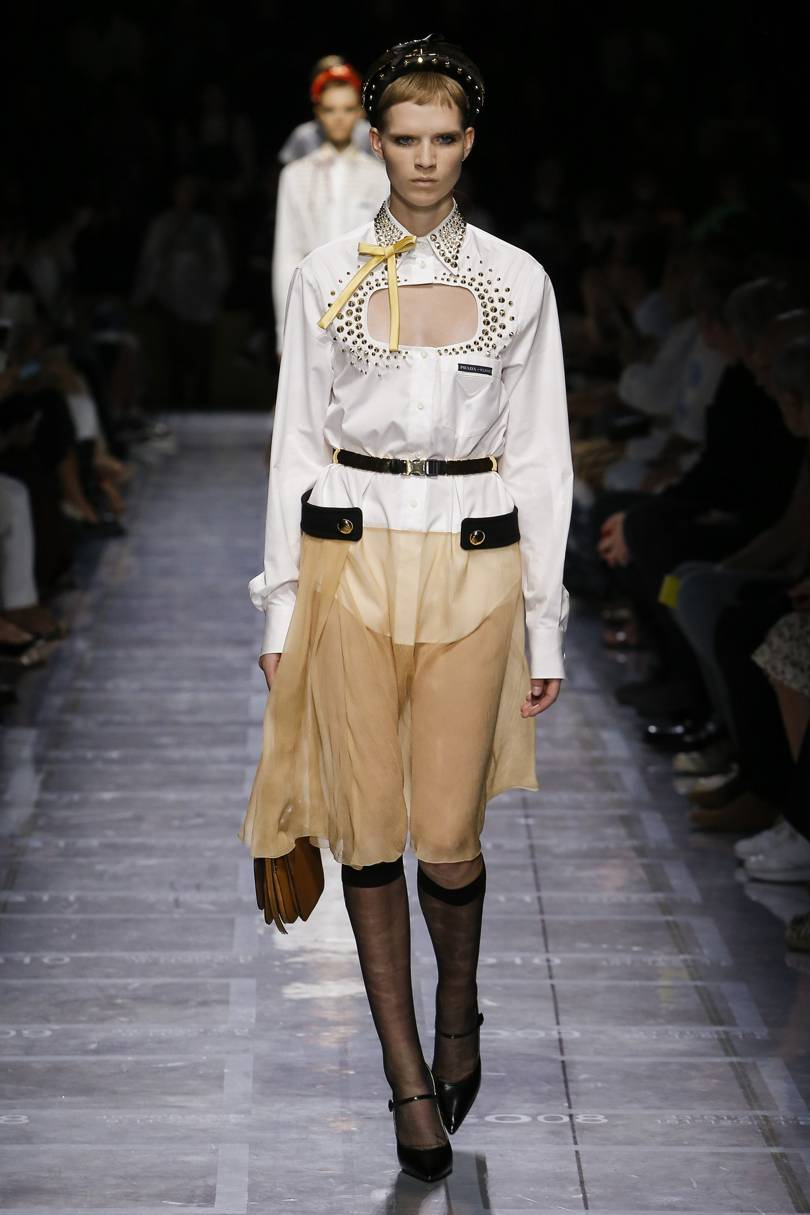 Except, perhaps, for this collection. It is hard to imagine any modern woman who would not find something to wear and to buy from this splendid array of choices.