#SuzyPFW: Chanel's Graceful Farewell To Karl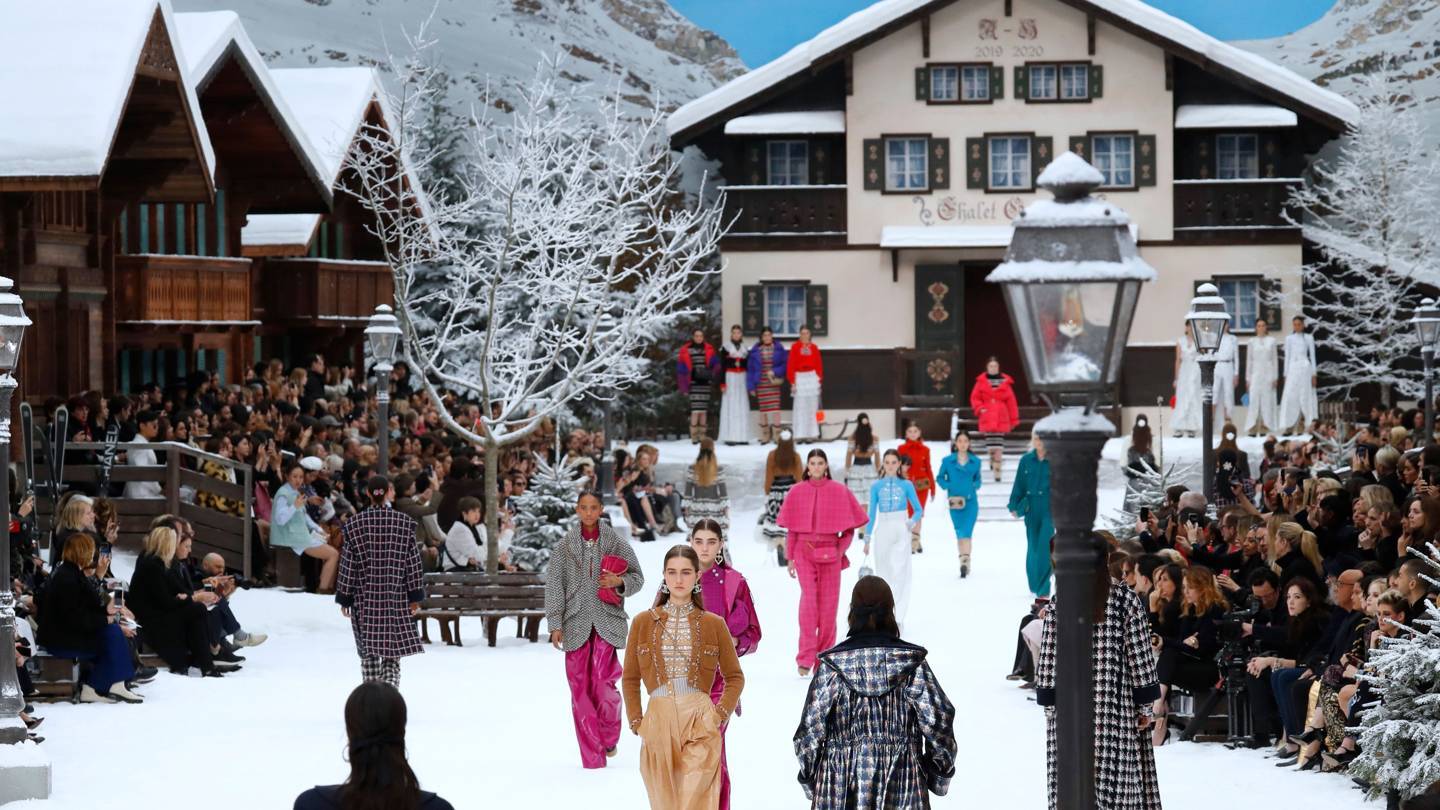 A snowy Swiss setting was Lagerfeld's final outing as the spirit of Coco.
The fake snow was crispy white, as if macaroons had been crushed over the vast floor of the Grand Palais.
A line of classic Swiss chalets rose into that intense blue sky you find only in the mountains. And then, finally, Karl Lagerfeld's 36 years at Chanel, from 1983, were laid to rest, to a soundtrack of David Bowie singing 'Heroes' as the entire audience rose to its feet.
But the show had started in a very different spirit: a minute's silence to remember the designer who left this world just two weeks ago. And a recording of Karl's own voice saying, of the snow that so fascinated him, "It's like walking in a painting."
A tinkle of cowbells then filled in the silence. The sweet serenity was soon overtaken by a show of snowy fun that had the audience applaud a collection of Parisian tailoring, laced with boldly checked black-and-white coats and Tyrolean patterns on short, cute dresses.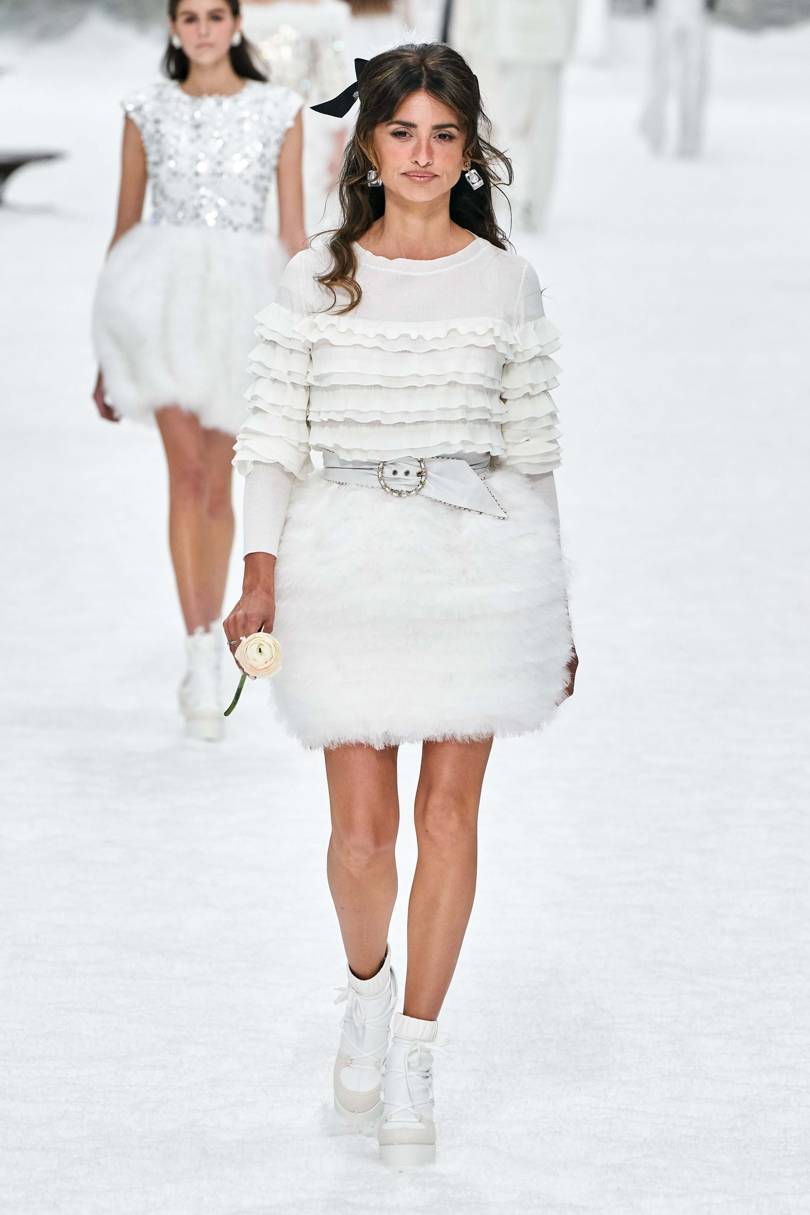 The show was full of other charming surprises, as in Penelope Cruz holding a white rose and wearing a dress with the skirt shaped like a snowball. While Naomi Campbell, Claudia Schiffer and other famous models from past to present were there to do justice to Karl's heritage and to accept that the show must go on.

Karl left this world at age 85, passing the flame to Virginie Viard, from inside the house of Chanel. She took a brief bow, in tears, saying backstage that she could not yet speak as Karl's successor, yet she has definitely been chosen by the Wertheimer brothers who own Chanel.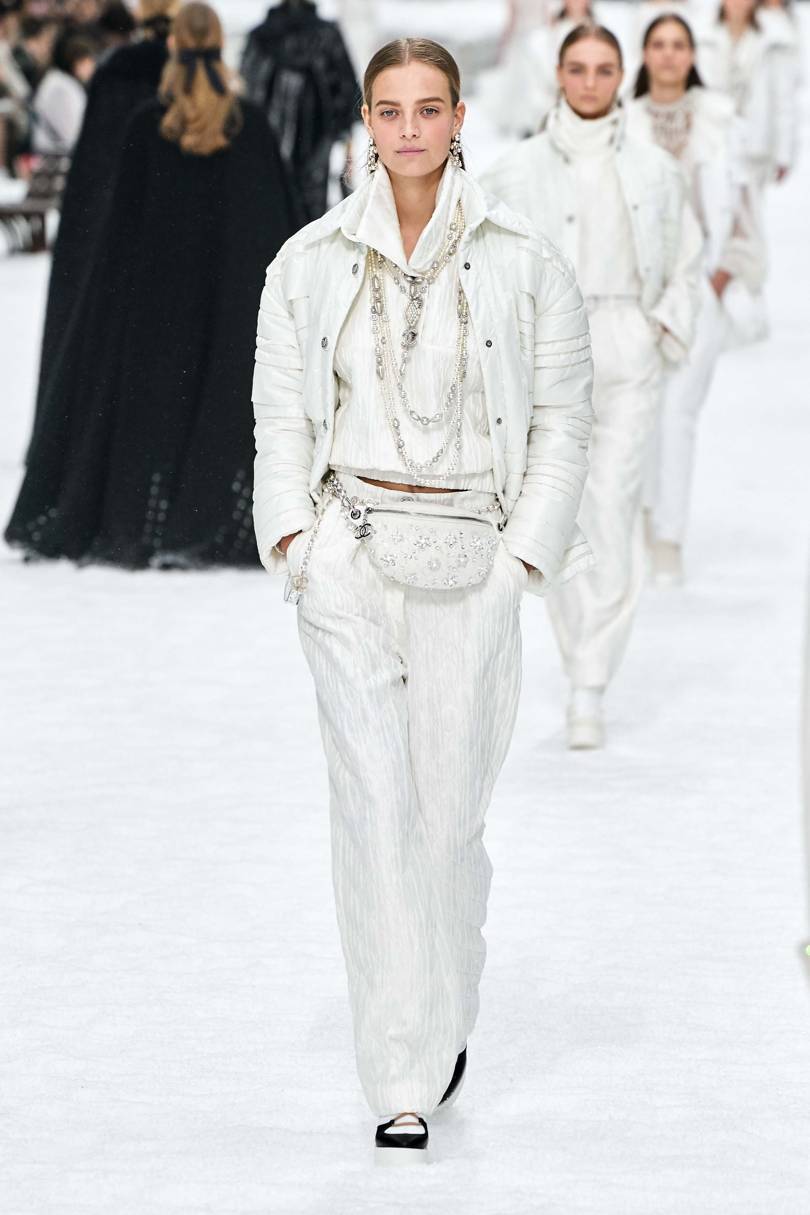 But apart from widespread grief, especially for Karl's long-term team, the overall vision was of freshness, fun and the future, presented on another of the outrageously glamorous and incredibly effective sets that Chanel has produced over the last decade.

Six months ago, the same venue was lapping with the gentle waters of Sylt, the German island in the North Sea, where Karl told me the happiest times of his childhood were spent.
From this season's mountain scene to the clothes, true to form, this last of Karl's imaginative ideas was absolutely on fashion target, with checkered winter coats – often worn with plaid trousers underneath – and a checked hat on top, giving Chanel's approval to the return of tailoring.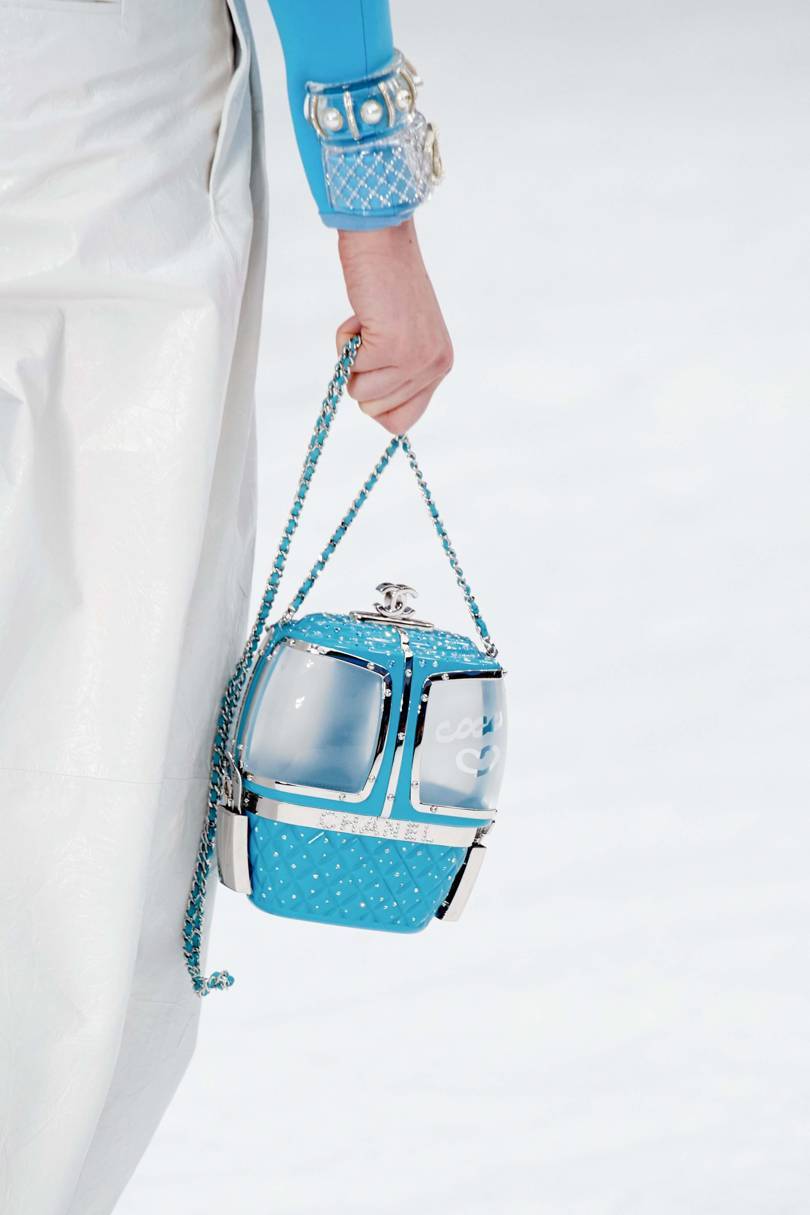 The Swiss angle was meticulously thought through. I believe I even saw an edelweiss, the Alpine flower, embroidered on a dress. And an array of knits was an ode to Barrie Knitwear, the Scottish brand that is part of the Chanel group. Add one of Karl's kooky ideas: a handbag in the shape of a cable car.
Colours were subtle – a parade of pure white would suddenly be interrupted by magenta, turquoise, purple and grapefruit pink. A genius at catching the mood of the moment, Karl had added hyper-fashionable beige.
The hardest thing to imagine is not how Chanel will be without the Lagerfeld stamp, but rather why a person of such rare intellect and knowledge was either content – or perhaps unable – to break out of Chanel's shell.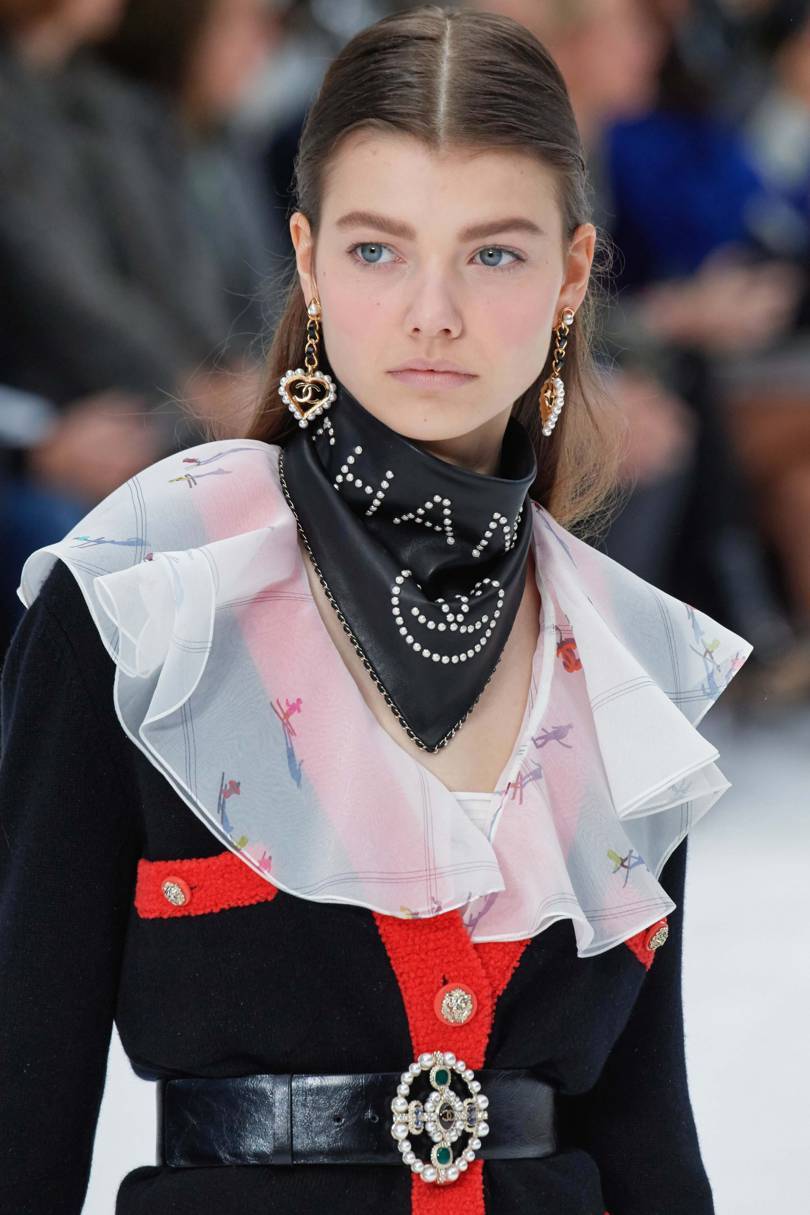 I have seen him make disrespectful references to the Coco history in his collections for Chanel. But they were nearly always followed by a return to Chanel codes as his true love.

I remember a collection shown at the Hotel Ritz in December 2016 that might have been an ode to everything Mademoiselle achieved. And of course, she lived in that hotel.
At other times, Karl would play with the concept of a naughty school girl or a rocket launcher or a woman shopping in a supermarket.

What Karl never played was himself, hence his inability to define his own KL line the way he could epitomise the woman of Chanel.
In retrospect, we can see that Karl Lagerfeld was unique in his ability to play his own hand for Chanel. And how he set off at least two decades of other designers playing musical chairs, changing from one company to another.
It was more, perhaps, a game of thrones. And to his end, he was the king of the fashion universe.