Handbags by Worn: Polish-French minimalism
We were drawn by Worn's presentation at the Paris Fashion Week. The brand is owned by two designers, one from Poland and the other one from France. They are young, talented and have a concept for what they want to do in life. They collaborate with a PR agency which already represents Vetements. Although they create their designs in the quiet of Switzerland, we are sure they will soon generate a flurry of excitement.
Apart from presenting world-famous brands, such as Chanel, Chloé and Saint Laurent, the Paris Fashion Week is an opportunity to identify new players who are slowly but steadily making their way into fashion's premier league, and who are doing this by their own rules.
We met the Worn owners at Square Gardette, a café in Paris's fashionable and vibrant 11th arrondissement. They themselves had suggested the spot, probably because of the fact that it was not far from the showroom where they were organising the presentation of their latest collection. (The show was held in the evening the same day.) They dashed in slightly late but with smiles on their faces. Not even bothering to look at the menu, they ordered coffees and went straight on to talk about themselves.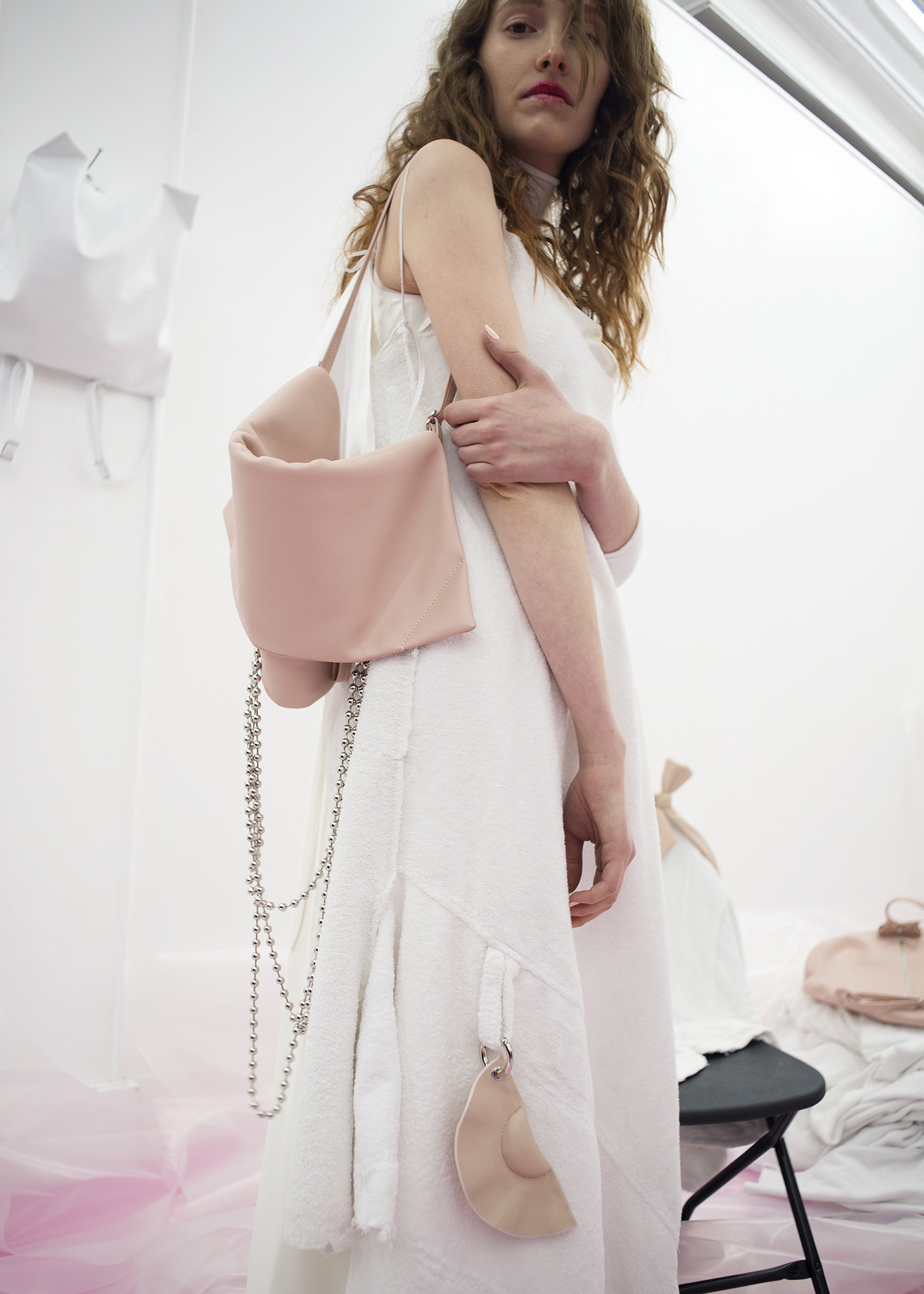 Magdalena Brozda and Pauline Famy met for the first time over a decade ago in Geneva, where they studied fashion design. Magdalena is Polish and Pauline is French. They decided to join forces and create something different, sort of in defiance of the fashion business. They did not, however, establish their brand until 2015, for right after graduation they first went their separate ways.
"Pauline went into accessories. She spent a year in Laos, working with local artists and learning handicraft techniques," explains Magdalena. It was there, far away from the bustling fashion world, that Pauline found out what she wanted to do. She wanted to design artisan accessories. After returning from Asia, she worked two years for Hermès, where she became familiar with the traditional process of handbag production. "That experience strengthened my resolve to create designs," concludes Pauline.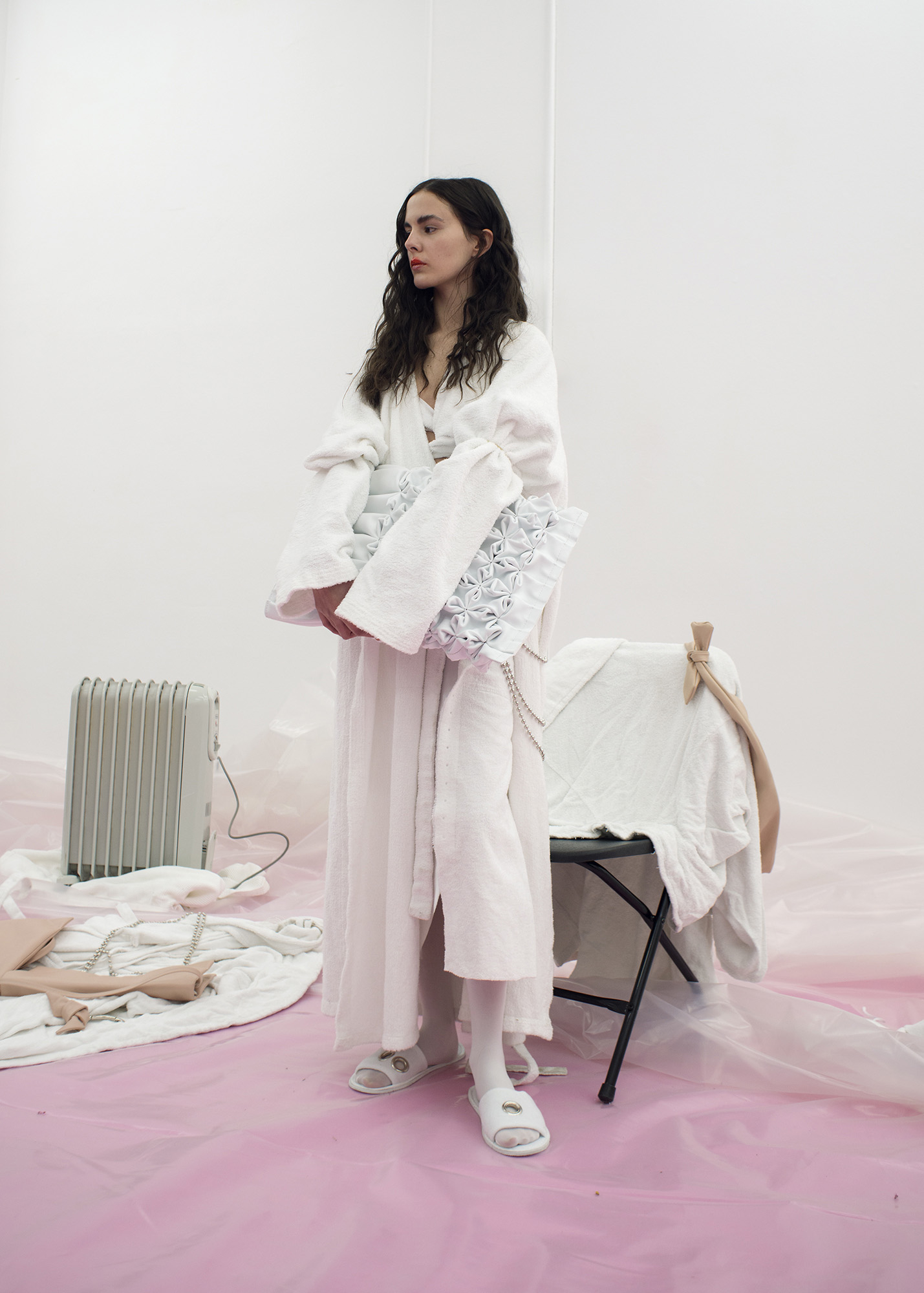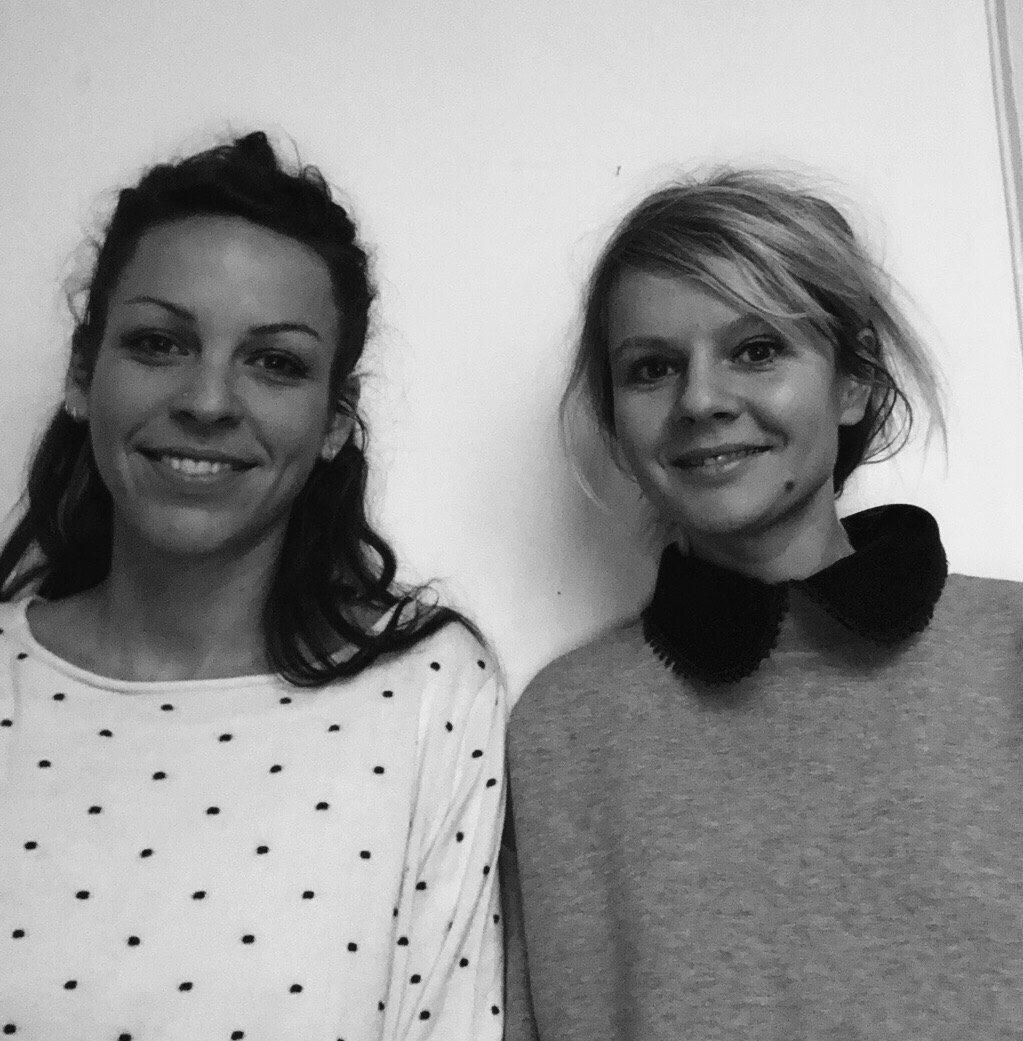 Magdalena spent one year working as a stylist for fashion magazines in Switzerland. Then she moved to Antwerp, where she did an internship at A.F. Vandervorst's studio. Later, she went on placement to work for Hussein Chalayan: "He is one of those people whom I truly admire, both as a designer and as an artist," declares Magdalena. She came back to Geneva, though, in order to do her Master's degree.
By a turn of fate, her graduation project was supposed to include leather elements, something she had never worked with. She decided to get in touch with Pauline and ask her for help. Together, they created a collection centred around handbags. Magdalena became one of the finalists of the prestigious H&M Design Award 2015 competition and won the People's Prize.
Magdalena says, "The competition gave us some publicity. This allowed us to get to know a lot of interesting people in the business. The accessories proved to be an ideal combination of my creativity and Pauline's craftsmanship. So we decided to give it a try. We started from scratch, with practically no money. We created the first collection and presented it during one of Switzerland's biggest fashion events." The entire collection was purchased by Jelmoli, the most important multibrand store in Zürich. It was then that they decided to put serious efforts into their own label.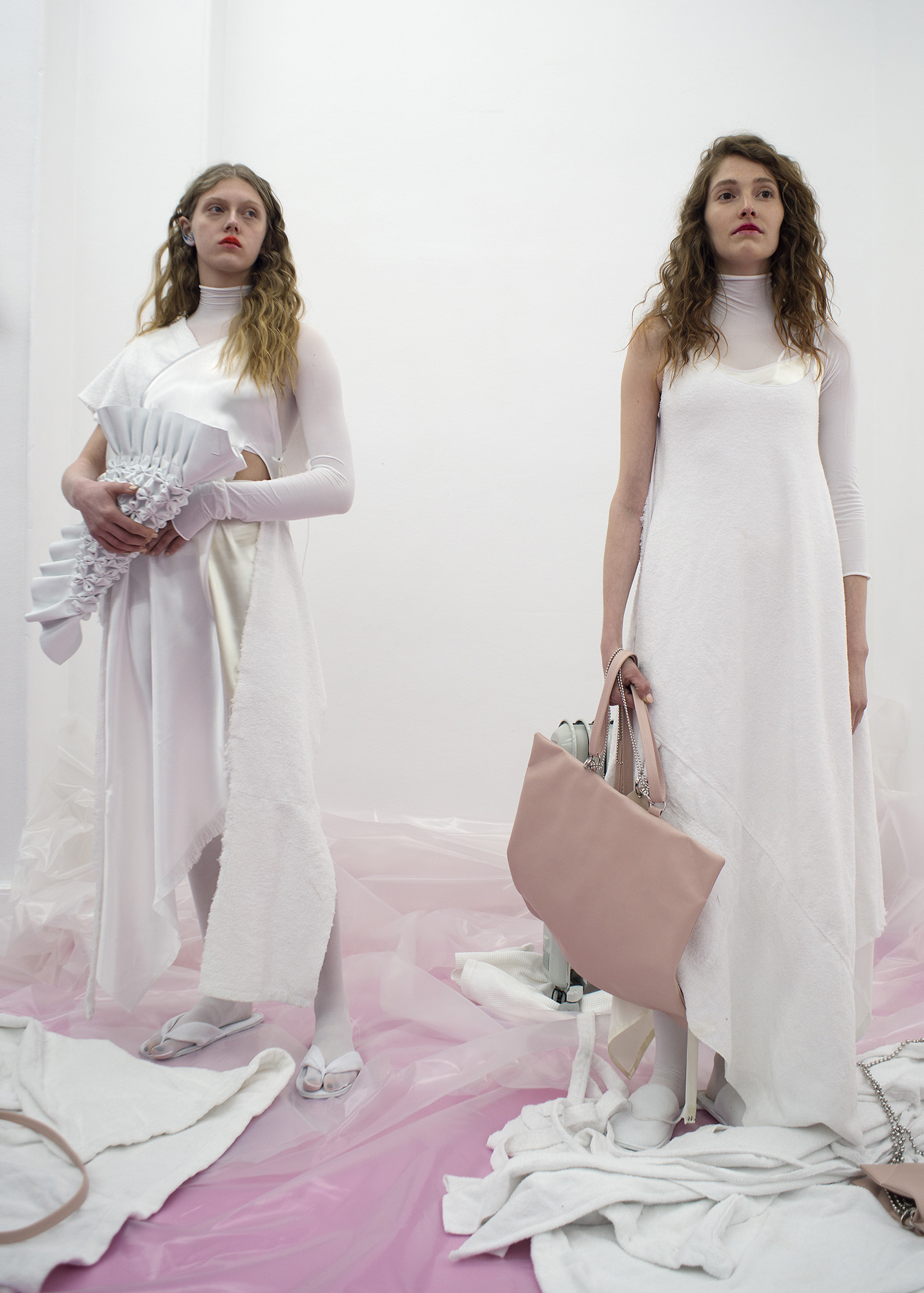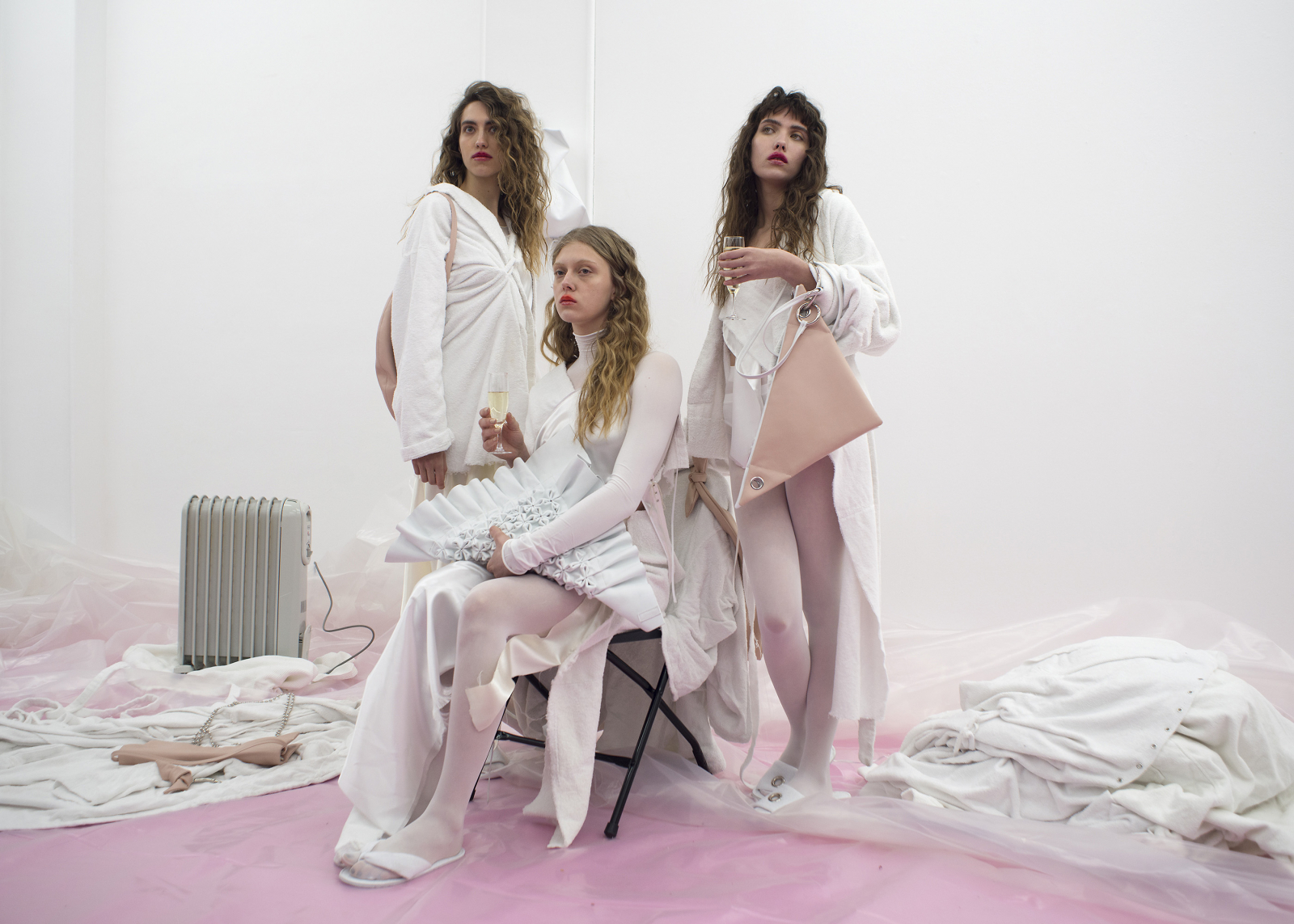 The most unusual thing about their work is that their company is based in Geneva. The designers are not planning to move: "Life has a totally different pace here, a bit slower. This enables us to focus on designing. Besides, there are excellent schools here, for example the HEAD (Geneva School of Art and Design). Much attention is paid to product quality and correct production processes."
Items designed by Worn are produced in Geneva as well as in Poland at a small studio in Magdalena's hometown Częstochowa: "We've only had one handbag line so far. It consisted of unique models that had been handcrafted from start to finish in Geneva. Each handbag had a serial number and each was provided with the name of the person who had made it, so that they could be identified easily. In this season, we have launched the production of a second, more affordable line. It is being made in my hometown," says the brand's designer.
They find it very important to have control over the production process. That is why they have not opted for large Italian companies, whose employees often work in very poor conditions. In Poland, they have direct contact with the person who makes their handbags, so they can control each element of the production.
Although they have chosen careers in the fashion business, they find that many of its elements do not suit them: "Mass production, that blistering pace and the constant hurry – that's exactly what we don't want," says Pauline. Worn's hallmark lies in accentuating beauty through simplicity, in the artisan production and minimalist design of their items and in paying careful attention to quality. The designers play with the forms of everyday objects, such as shopping bags or envelopes. This is why their manifesto features the concept 'bag-like objects'. Worn is a mixture of art and design, and there are no limits to its artistic vision: "We don't tell our customers how to wear our items. It is very important to us that they have the choice and freedom to combine and wear Worn handbags as they wish," comments Pauline.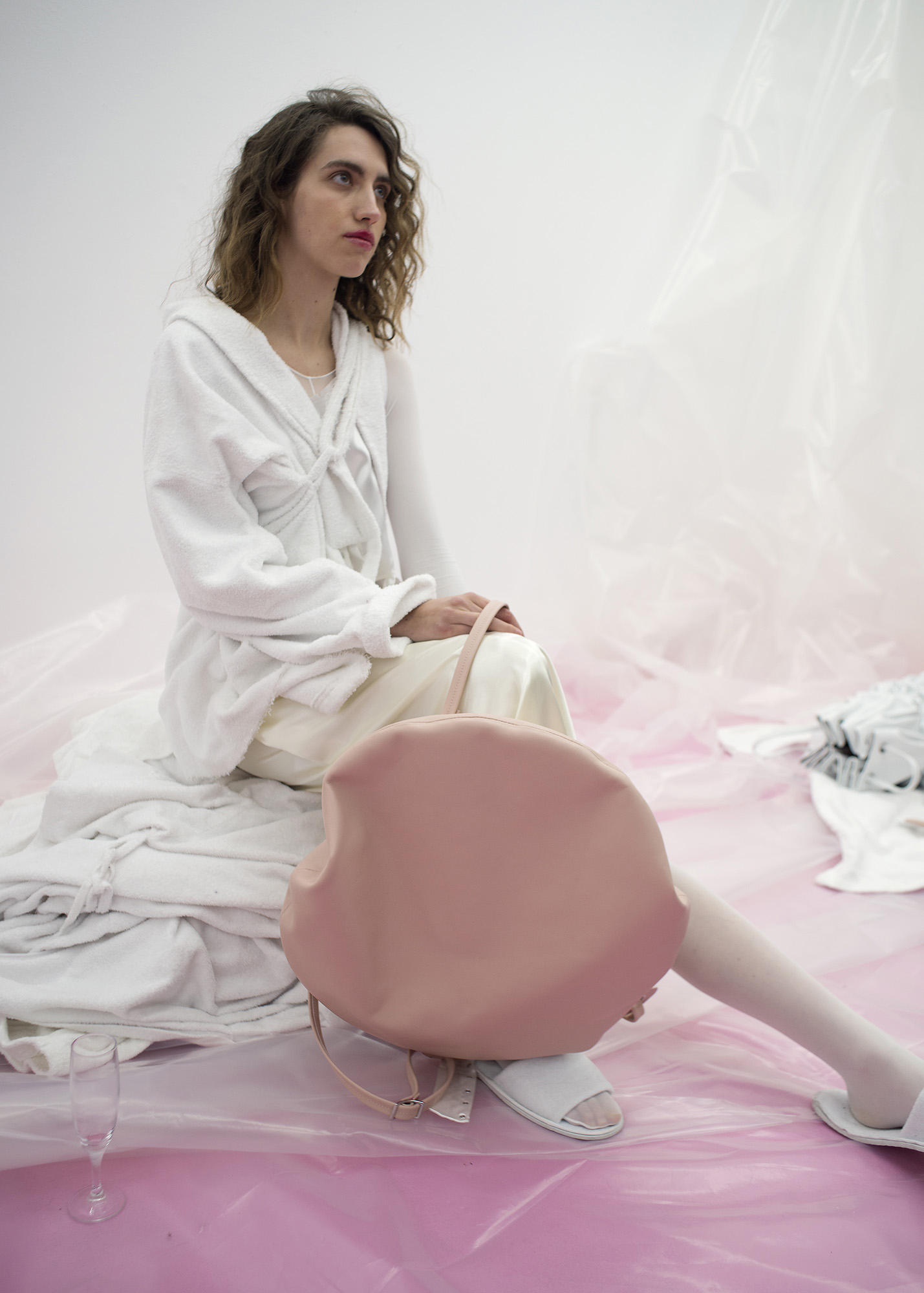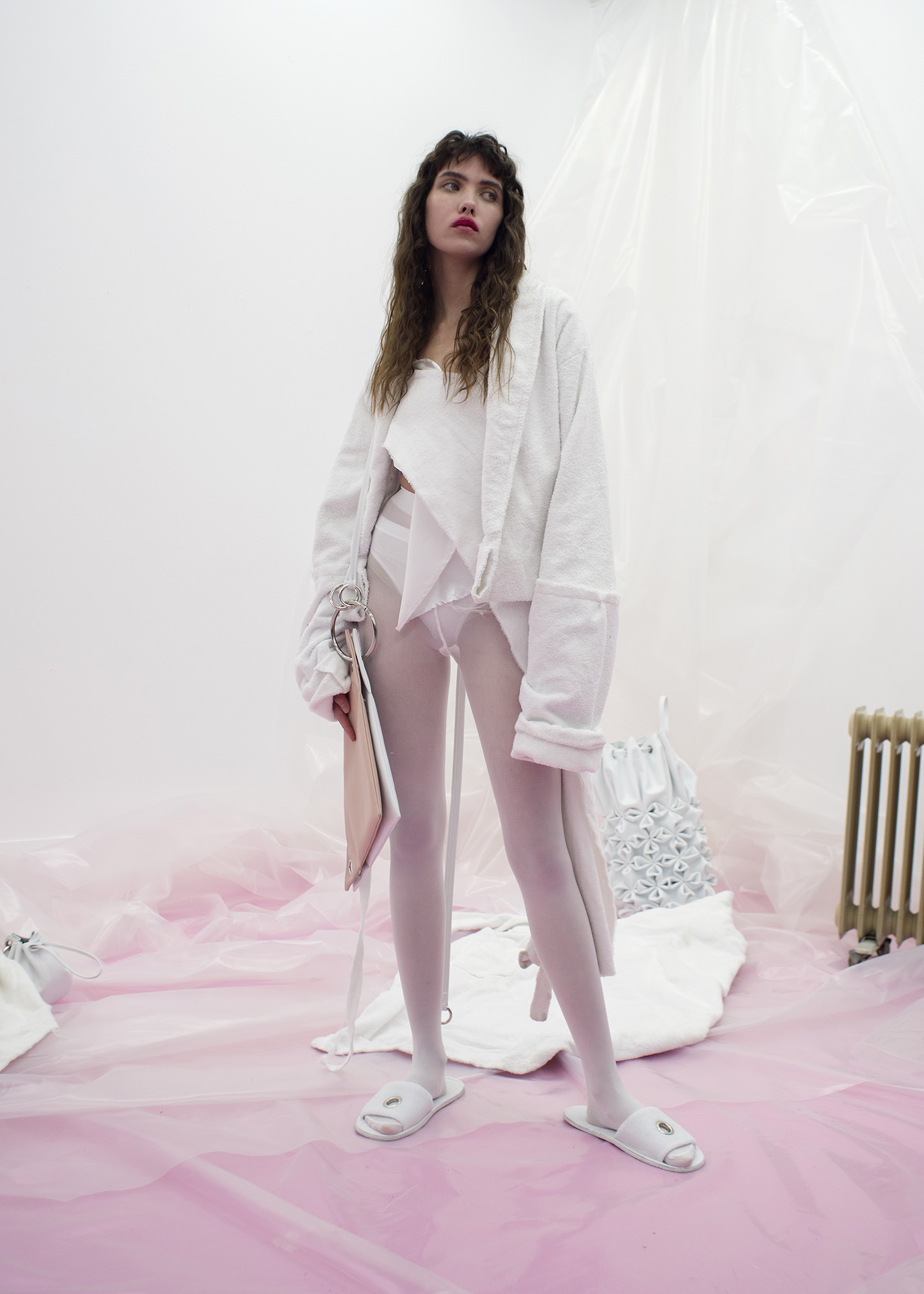 Handbags by Worn are the proof that everyday objects can serve as a source of inspiration for creating luxury products. The designers do not introduce innovations. They treat fashion as a reinterpretation and a mixture of old production techniques with contemporary elements. The individual Worn collections have been largely monocolour so far. Autumn/Winter 2016/2017 was dominated by red, Spring/Summer 2018 by pink, and Autumn/Winter 2017/2018 by green. But in each collection there was room for diverse shapes and tassel details. Apart from shopper bags and backpacks, the brand has also featured bucket and clutch bags.
Worn's latest Autumn/Winter 2018/2019 collection was presented in Paris on 28th February at a showroom in Rue Payenne. This time, the designers opted for white, beige and blush pink, and included details in the form of metal rings and chains:
"This collection is a picture of a lady's chamber, beds and pillows... The models have only just got up. They are still half asleep and slightly confused," Magdalena describes the atmosphere of the show. The Worn owners had invited the artist and designer Mariel Manuel to work together with them on the project: "We have known Mariel for several years. We studied together," says Magdalena. "We are happy to be able to work with her, for she is an artist who displays her works in galleries, as well as a designer."
For Worn's presentation, Manuel, whose career path has included work for the Balenciaga fashion house (first with Nicolas Ghesquière and later with Alexander Wang), created dresses and jackets inspired by hotel dressing gowns. This is the beginning of a long-term cooperation with artists who will be entrusted with the 'Worn Wear' line to accompany and enhance the handbag collections each season.
Worn's evening presentation in Paris attracted crowds. Models in white dresses were sipping champagne as they presented handbags and backpacks which enthralled viewers with their elegance and perfect finish. This Polish-French minimalism has already been noticed by the PR agency which represents some of the best fashion brands. So what the designers said when asked with whom they would like to collaborate in future was not just wishful thinking: "Let's say Vetements is now in Switzerland; why not with them…"
Translation Elżbieta Pawlas/Solid Information Solutions