Someone to follow: Dorota Bojanowska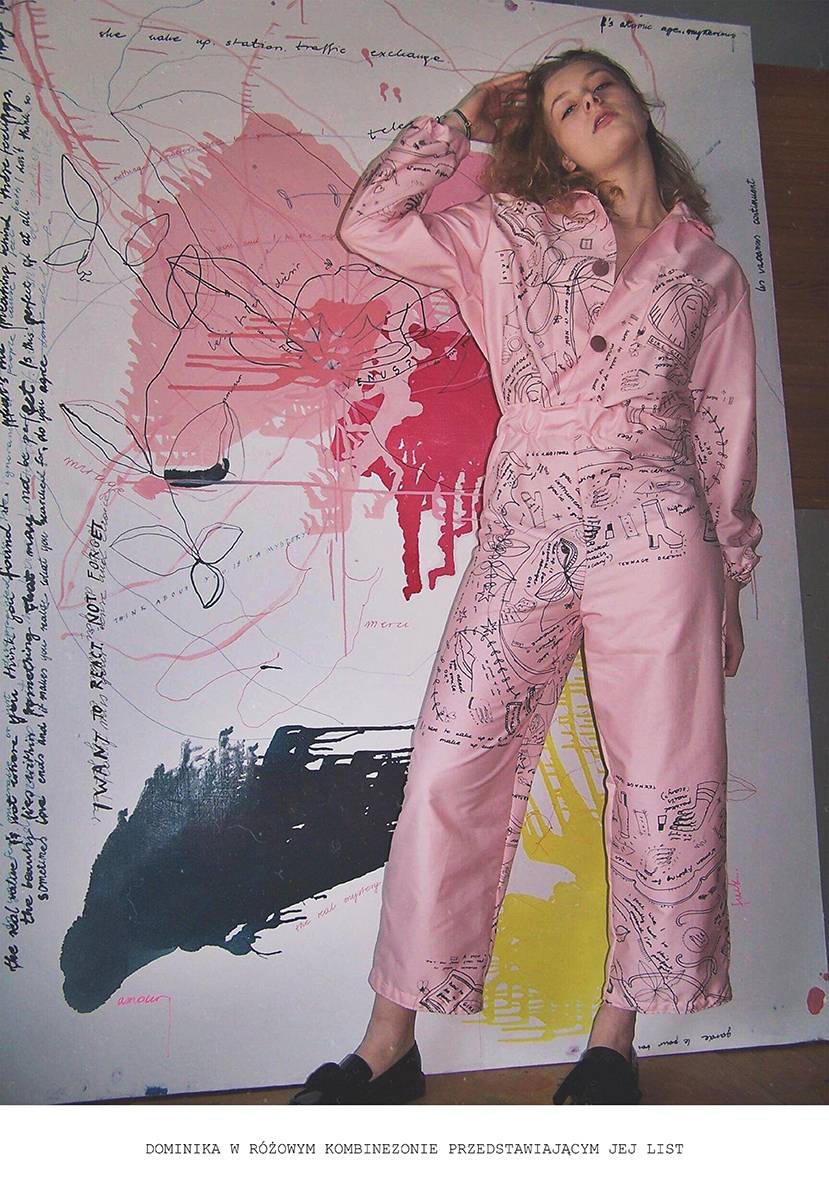 Her diploma collection of "feminist jumpsuits" is one of the most original and brilliant works by young Polish designers in recent years, always assuming the term "Polish" can be used to describe Dorota Bojanowska, a graduate from the design faculty of Goldsmiths University in London for whom we envisage an international career.
She went to the UK to study design. However, she didn't head for London, but for Glasgow, to join a friend studying there. She didn't intend to study design in general, but visual communication, which – being a narrower specialisation – would make it possible for her to get a better job in the future.
The Scottish university denied her admission, but then she was accepted by one of the top-ranking universities – Goldsmiths in London. The field of study itself turned out to be quite abstract. The focus was not on the product and design, but on the process of thinking and creating ideas. Many of her fellow students could not cope with this lack of tangibles and left. However, she liked the fact that she devoted her time to searching for ideas and not to implementing them.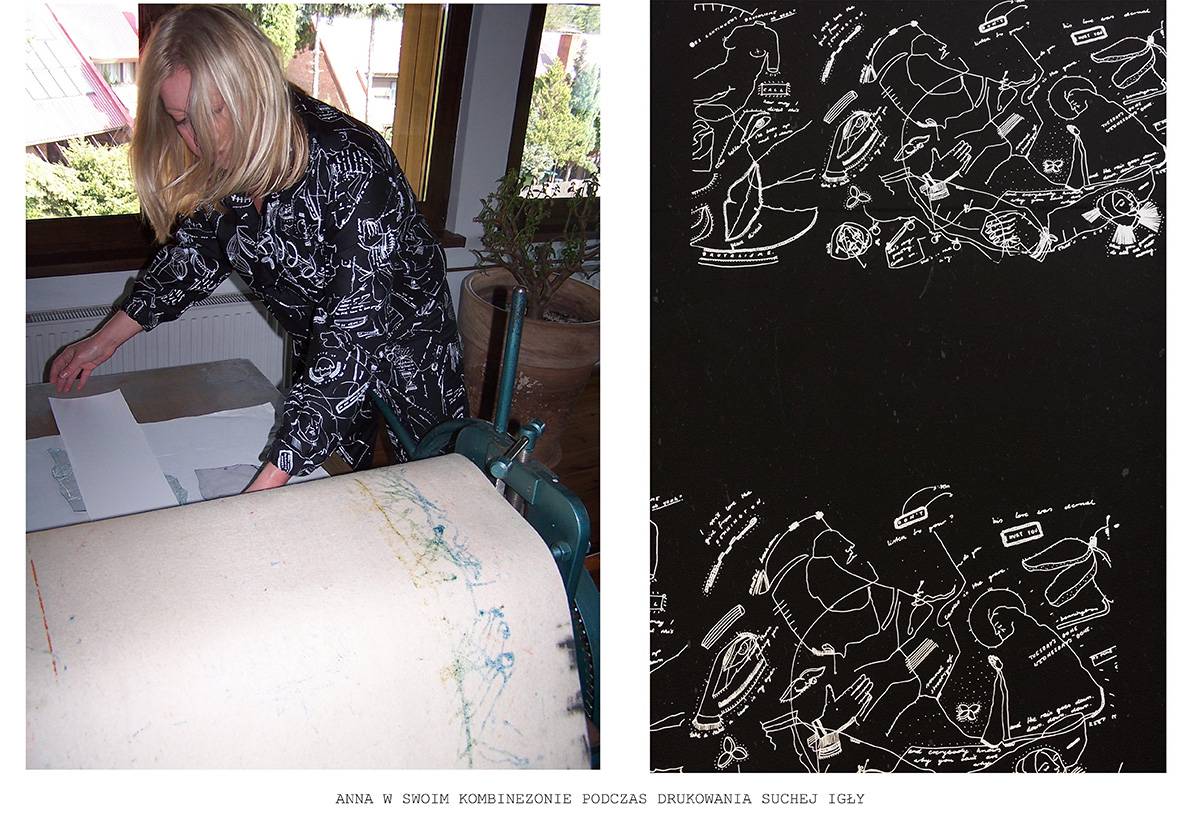 Her diploma, being the equivalent of the Polish bachelor's degree, dealt with imperfections: defects in art, design and printing methods. – I've always been interested in beauty from the perspective of ugliness – she says. At the same time, the material part of the project was being created, namely a collection of clothes decorated with experimental prints. This was something which Dorota was familiar with, since she had attended a fabric workshop for three years and, while living in Poland, completed a sewing course. Research played the most important role in this part of the project, too. – Initially, I was interested in the way the artificial beauty created by the media and surrounding us completely distorted spiritual values and human sensitivity. This is something everyone has but we have become ashamed of it, or at least we are embarrassed to reveal it. It makes it easier for us to participate in global culture and accept all those canons of beauty, style and success without reflecting upon them– Dorota says.
However, when she took a closer look at what the press wrote about, especially the "Evening Standard", which was handed out in the underground and read by young people on a massive scale, she changed the concept of the main topic. With #metoo and the Weinstein affair in the background, the topic has shifted to gender equality and respect for women. – On the basis of newspaper clippings I started to sketch and make illustrations, which is my basic tool of creation, as befits the daughter of a draughtsperson. The project had become feminist by nature, and I began to reflect the topics covered by the media in my prints– Dorota says.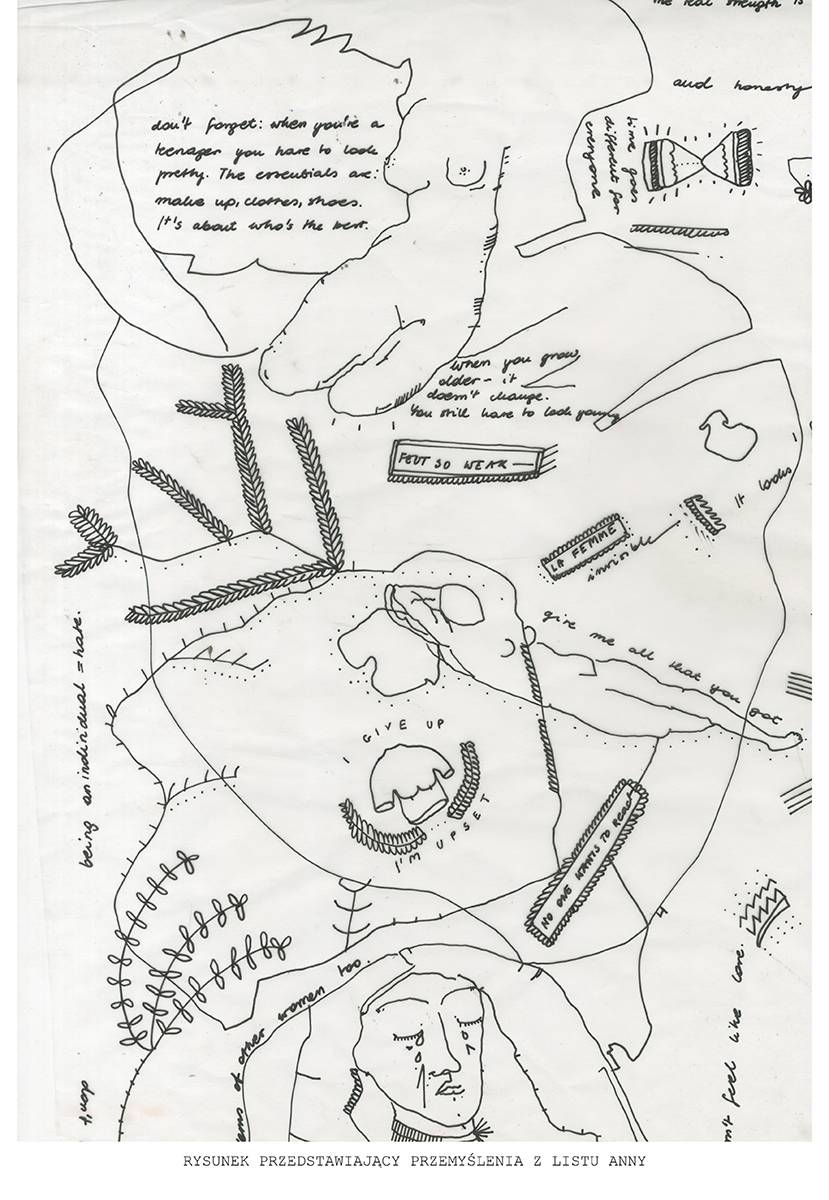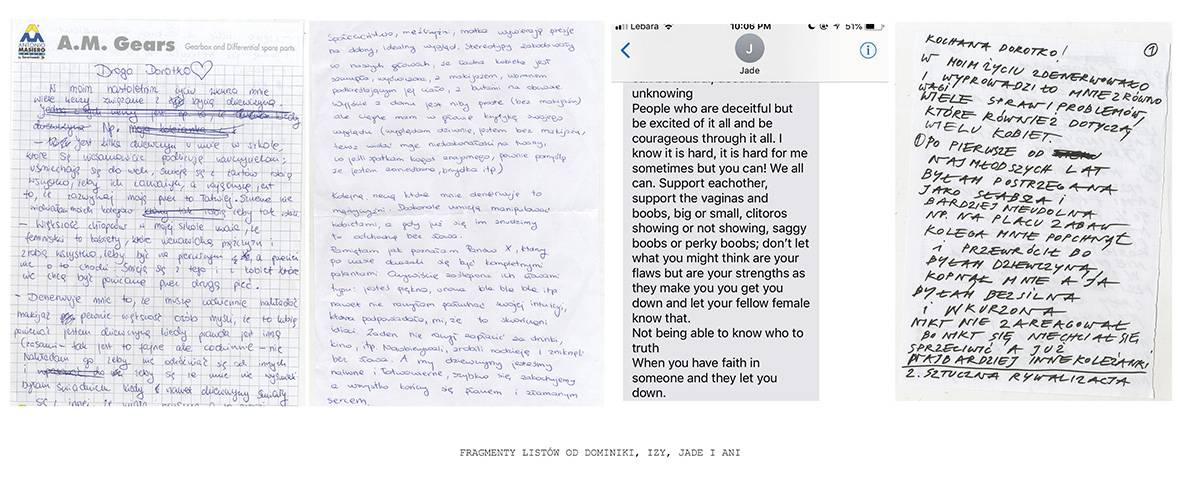 In the final phase of the project, however, she decided that the most interesting thing to do would be to talk to some "real" women, her closest relatives. She asked her mother, her sister and a friend of hers to write her letters, telling her about their feelings, experiences and insights. It was important for the project, the starting point of which was imperfection, that the letters had to be handwritten. Their content? Various. "Darling Dorota! I have been regarded as a weaker person from an early age! (…) For example, a friend pushed and knocked me over in the playground because I was a girl. He kicked me, and I was helpless and upset. No one reacted because no one wanted to oppose him. Other girls were the ones who wanted to oppose him least" – my mum wrote. "I find it annoying that I have to apply make-up for school every day, but I do it in order not to stand out from other girls" – Dominika, Dorota's sister wrote. "Going out seems to be easy, but at the same time it makes me constantly criticize my own appearance" – this is what Iza, Dorota's friend, wrote.
Dorota used the letters to create unique prints with symbolic language in the form of screen printing. How did this evolve? A drawing allegorically depicting the story of each woman was projected onto a grid and then irregularly printed by hand on a piece of fabric several metres long. Dorota then cut out an individually tailored jumpsuit, choosing the material and the colour for each jumpsuit according to the preferences of her interlocutors.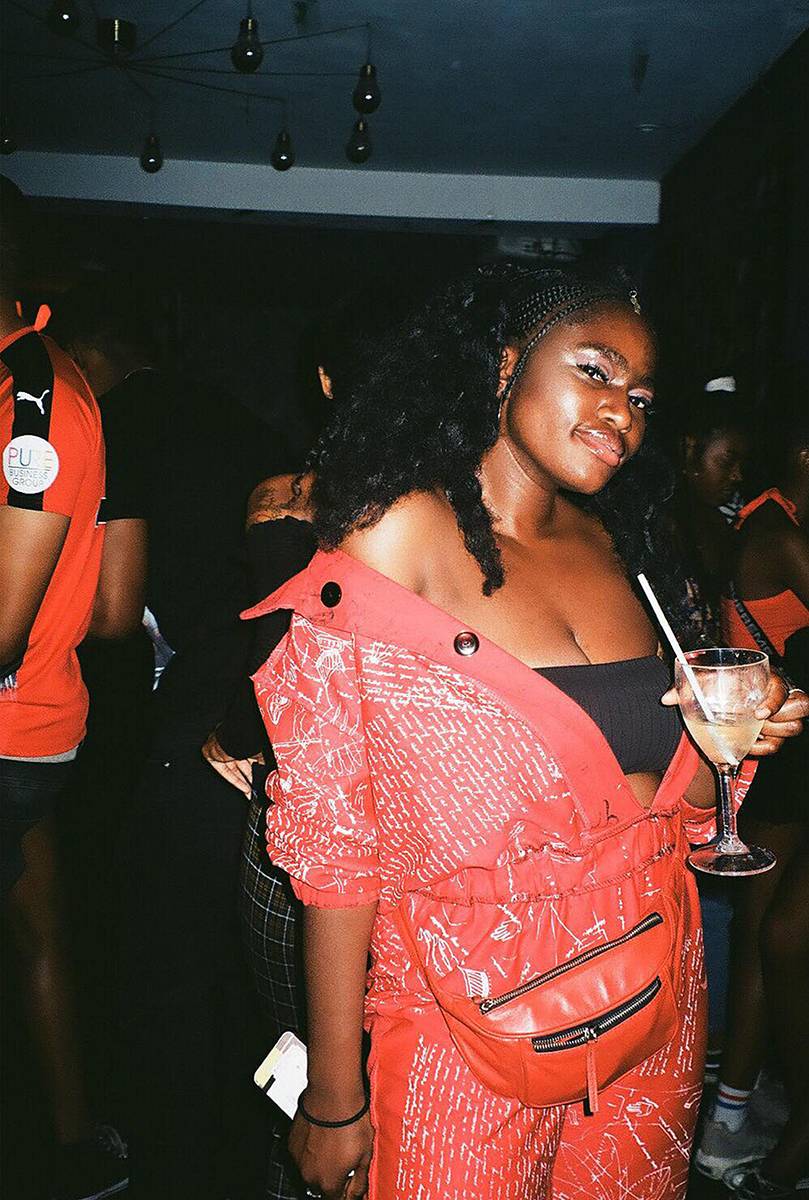 Why jumpsuits? – They have been on my mind for two years. I wanted my clothes to be functional, but also to carry a story. That is why their cut is based on the overalls of the 1940s, which were worn by women in factories at the time and which were, in fact still are, the embodiment of female empowerment – the designer says. It is up to every woman to decide in what circumstances she is going to wear her jumpsuit, she adds. Therefore, her mum wears it at work, her sister at school, and her friend – at parties. – They choose whether they want to show their story to other people by wearing this jumpsuit, or to keep it only for themselves. There are too many things in the world which do not have a personal value, so my clothes are a kind of archive that both preserves and presents a story of a particular person– Dorota explains.
The Rational Dress Society, a British organization founded at the turn of the nineteenth and twentieth century, whose members got rid of the women's style: corsets, crinolines and pins, also constituted a source of inspiration for the creation of the jumpsuits. – A jumpsuit is a symbol of agender fashion– Dorota says. Last year the society's name was also adopted for a clothing brand making jumpsuits out of Ivanka Trump's clothes. Following the feeling of aversion towards the President of the United States of America and his family, a group of designers – activists from Chicago and Los Angeles – asked their fellow countrywomen protesting against this clan to send them clothes with the presidential daughter's label in order to turn them into a feminist uniform in local sewing plants.
Bojanowska's jumpsuit collection, accompanied by letters and drawings, was presented at the exhibition of diploma works. She received the highest possible rating for her project and was offered a place to study at the experimental design department of the Royal College of Art. They liked her work so much that it was the college that sought to attract Dorota, and not the other way round. – The classes are very interesting; there are also graduates of medicine or science among the students; they create futuristic projects together– Dorota explains. For the time being, however, she has taken Dean's Leave of Absence in order to prepare for her studies in financial terms and ... to relax a little after her previous intensive years of study.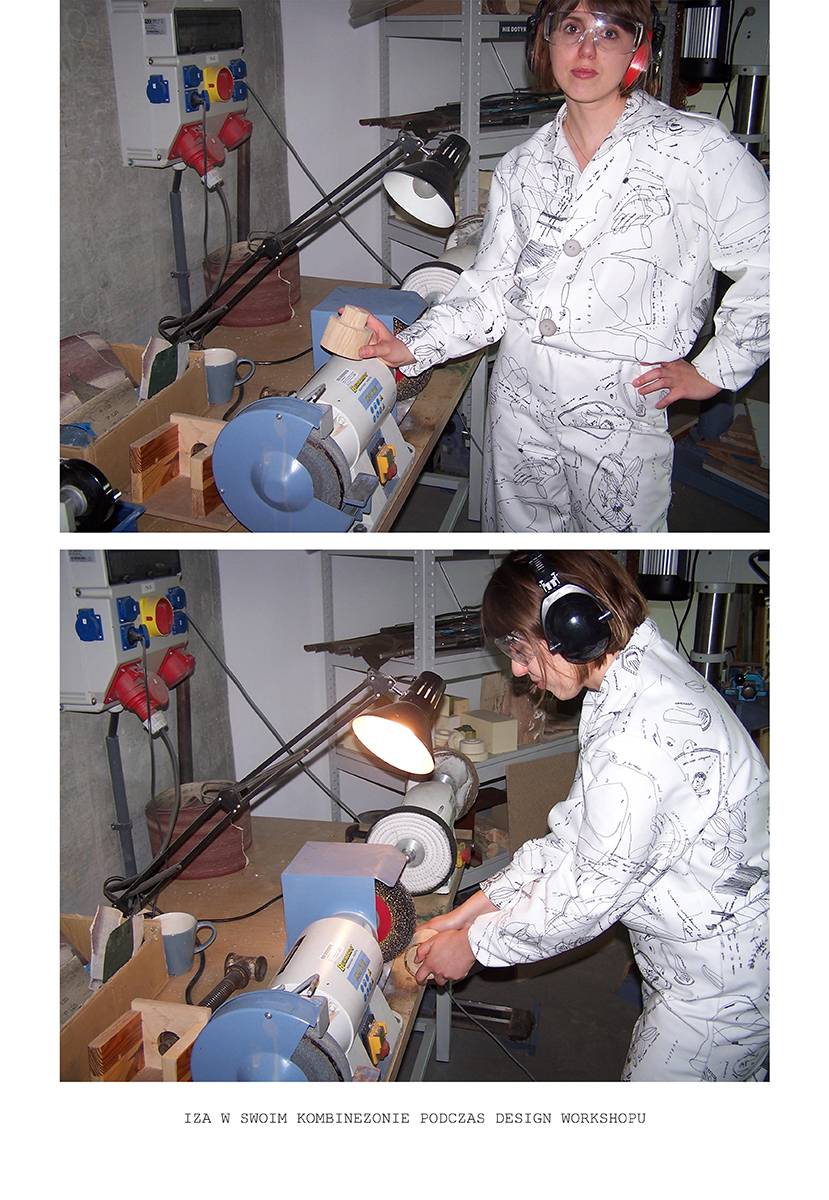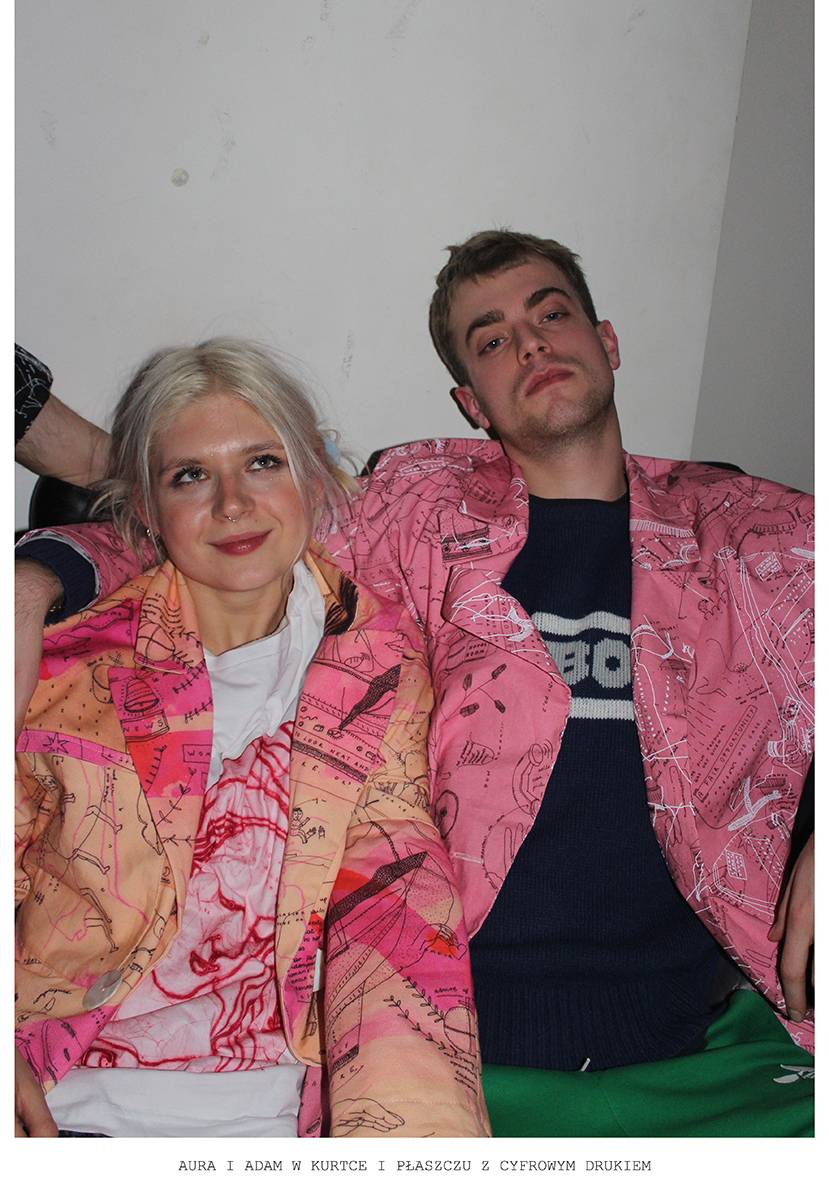 This does not mean, however, that Dorota is going to rest. – I'm thinking about learning how to design fashion, especially masculine fashion, which interests me most. I play with prints on coats, digital prints, patterns; I come up with various experiments, for example, combining traditional screen printing with paint markers. I make samples, small collections, cooperate with an independent brand from Camden that is interested in T-shirt prints and am preparing a collection by St-Henri, a young Canadian brand that is sewn in Shoreditch, ready for the brand's debut at the men's fashion week in London in January – Dorota lists her projects. She adds that all these small projects are very important to her. – It is thanks to them that I am constantly evolving– Dorota says.
– I guess London contributes to this like no other city in Europe? – I ask.
– It does indeed, there are no peaceful moments here and I guess that is what I like most about London. From Monday to Friday I run around Hackney and other fashionable districts, on weekends I earn some extra money in a pub near my home in Greenwich – she says.
And what is she going to do next? Dorota dreams of working with designers she values. She loves Alessandro Michele, Balenciaga and a British Indian designer Supriya Lele. Among the Polish designers she likes Gosia Baczyńska and Tomasz Armada. However, as she says, she finds it disturbing that Polish fashion has to be conventionally "pretty". – In my opinion it lacks expression. In London, we wear vintage, and in addition, everyone wears it in a different way. We draw from various cultures, which can have spectacular effects. A seemingly trivial situation such as waiting at the bus stop can be an aesthetic experience and provide you with a lot of impressions, because each district is different, and its inhabitants wear Indian, Arabic or – perhaps the most spectacular of all – African outfits which are fiercely pink, gold-drenched and adorned with thousands of trinkets. And that's what an average day looks like here! – the designer says cheerfully.
– So you are not going to return to Poland soon?– I am guessing now.
– I'd rather not– Dorota admits.
Dorota's works will be shown at the See&Say exhibition in the Creativity Centre at 56 Targowa Street in Warsaw from 10 February.
Tranlsation Anna von Kleist/Solid Information Solutions