A Pole to play in Tarantino's film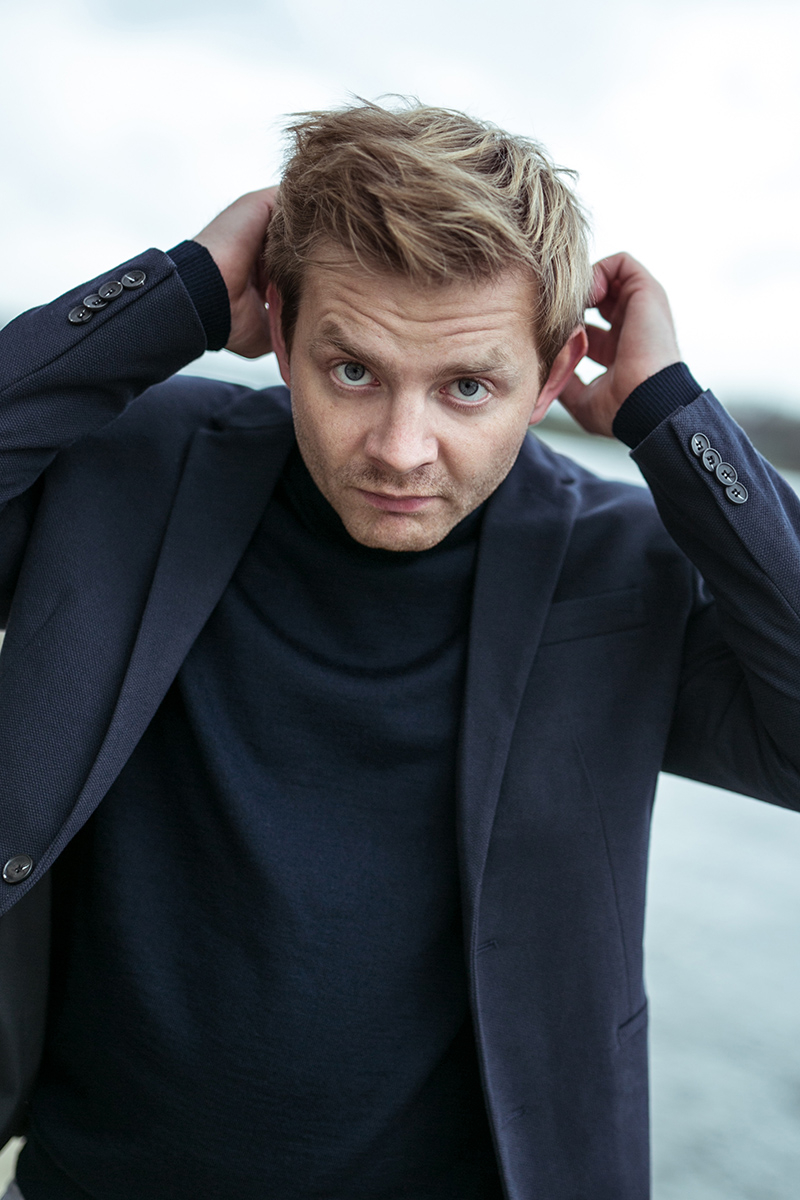 Rafał Zawierucha will be portraying the young Roman Polański in Quentin Tarantino's new film about the American film industry of the late 1960s. In the film "Once Upon a Time in Hollywood", the Polish actor will perform alongside Leonardo DiCaprio, Brad Pitt and Margot Robbie. His colleagues from Poland say nothing is impossible for him, he will become a true star; he has that gift.
A question has been circulating on the Internet since Tuesday morning: "Who is Rafał Zawierucha?" No wonder – it is does not happen very often that a Polish actor gets cast overseas, even less often does it guarantee his appearance in a Quentin Tarantino film. What is more, in the role of Roman Polański. It had been known since February that the director of "Pulp Fiction" wanted Polański to be played by a Polish actor. Jacek Braciak and later Borys Szyc were gossiped about backstage. No one expected, however, that the role could be given to someone whose name was little known in Poland. But it should come as no surprise; from the American perspective, local popularity is not important at all. Americans do not care whether the actor they want to employ increases the sales poles of the local magazines. What counts is talent, personality and, in this case, physical similarity to the original. Looking at the juxtaposition of photographs of Zawierucha and Polanski circulating on the Internet, the latter cannot be questioned even for a moment.
Born in 1986 in Kraków, raised in Kielce, Zawierucha had a debut every actor dreams of. After appearing in several series episodes ("Synowie", "Strażacy") and as a supporting actor (e.g. "Wojna żeńsko-męska"), he was cast in a leading role in "Księstwo" by the outstanding Polish director, Andrzej Barański ("Kobieta z prowincji", "Parę osób, mały czas". He was twenty-four at the time and a student at the Aleksander Zelwerowicz National Academy of Dramatic Art in Warsaw. The director recalls: – This was a long, broad-scale search. Several stages of screen tests were carried out. But in the end there was only Zawierucha left. It was great for both of us to work on the set. Rafał is an actor whose talent is fully revealed on stage, because it is not until an actor is involved in a certain situation that we are able to see his moment of creation. His reaction is not based on the director's instructions or the script's guidelines, but on impulses that exceed the literary truth and patterns. In doing so, he becomes particularly sensitive.
This role could have been a ticket to his career for him, but fate decided otherwise. Barański argues: – Unfortunately the film was not immediately appreciated. Zawieruchaqualified for the main competition in Karlovy Vary, but not in Gdynia. A paradox – but an extremely unpleasant one. The actors had constructed excellent roles and had no chance of making an appearance, Gdynia being the most important film festival for actors establishing their position in Poland. For a young actor, winning an award at this festival means a lot.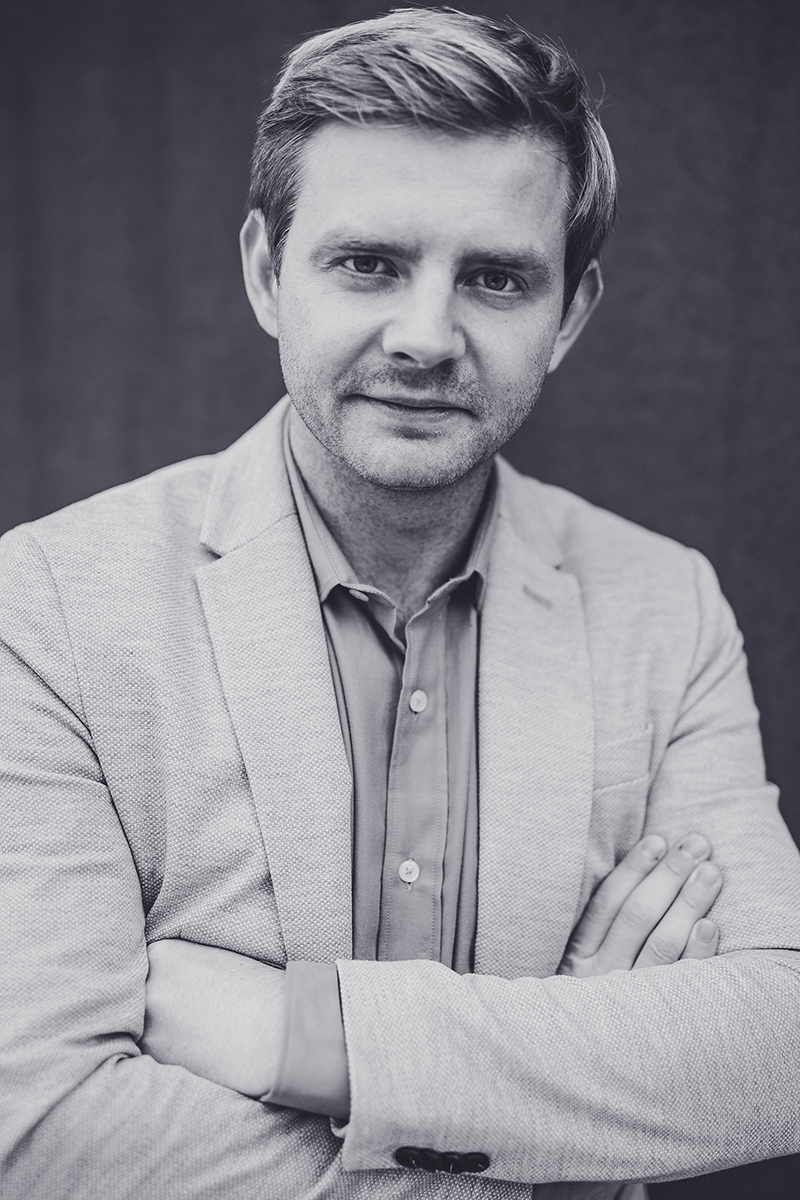 The role in "Księstwo" [The Heritage] still remains the only leading film role in Zawierucha's oeuvre. It was followed by other episodic roles – "Wkręceni" directed by Piotr Wereśniak, "Obywatel" – by Stuhr, "Jack Strong" – by Pasikowski and "Miasto 44" by Komasa. It was not until his small role as Romuald Cichoń in Palkowski's "Bogowie" that he became recognizable. Later he continued to play in TV series: "Pakt", "Za marzenia", "Trzecia połowa". He had a walk-on part in Wajda's "Powidoki". He also hosted CANAL+ programmes "Europa Filmowa" and "Polska Filmowa", taking the viewers to famous film sites. He played in theatre too, mainly in the Contemporary Theatre in Warsaw, directed by Maciej Englert.
The viewers of those productions saw on screen a nice, well-mannered boy, curious about the world and other people, and with a good sense of humour. According to Maciej Gajewski, Zawierucha's agent, it is this humour and distance that distinguish him. These are also features that help to survive in an industry that quickly chews up and spits out actors, calmly serving disappointment and refusal. Perhaps this is due to the support of his family, with whom he has close and constant contact. – His father, an organist in a church in Pelplin near Kielce, is very close to God. Maybe his dad is on good terms with Him and whispered in His ear? – Barański jokes, commenting on Tarantino's choice. He also recalls that the family was very supportive when Zawierucha was working on the film set.
The actor's agent emphasizes his client's exceptional work ethos. – Rafał works fast and he is very meticulous. This is something directors value. They also like his creativity, which is truly extraordinary– Gajewski says. The actor is said to have a hundred ideas per minute. At the same time, he values the experience and skills of those who have seen and experienced more than he has. Zawierucha sees a meeting with an authority as a chance to learn something in order to improve.
Another feature of the actor, mentioned by Gajewski, is particularly noteworthy. – When things go wrong, Rafał doesn't dig into them, he doesn't examine every possible aspect of them. He does not brood on problems, but looks for a solution and moves on – the agent explains. This is an approach that the Americans may have liked. Especially combined with the fact that at work Zawierucha is regarded as an incredibly focused, intelligent and self-aware actor. In private he is a good-natured and friendly person. He is charming, warm and open. The perfect combination.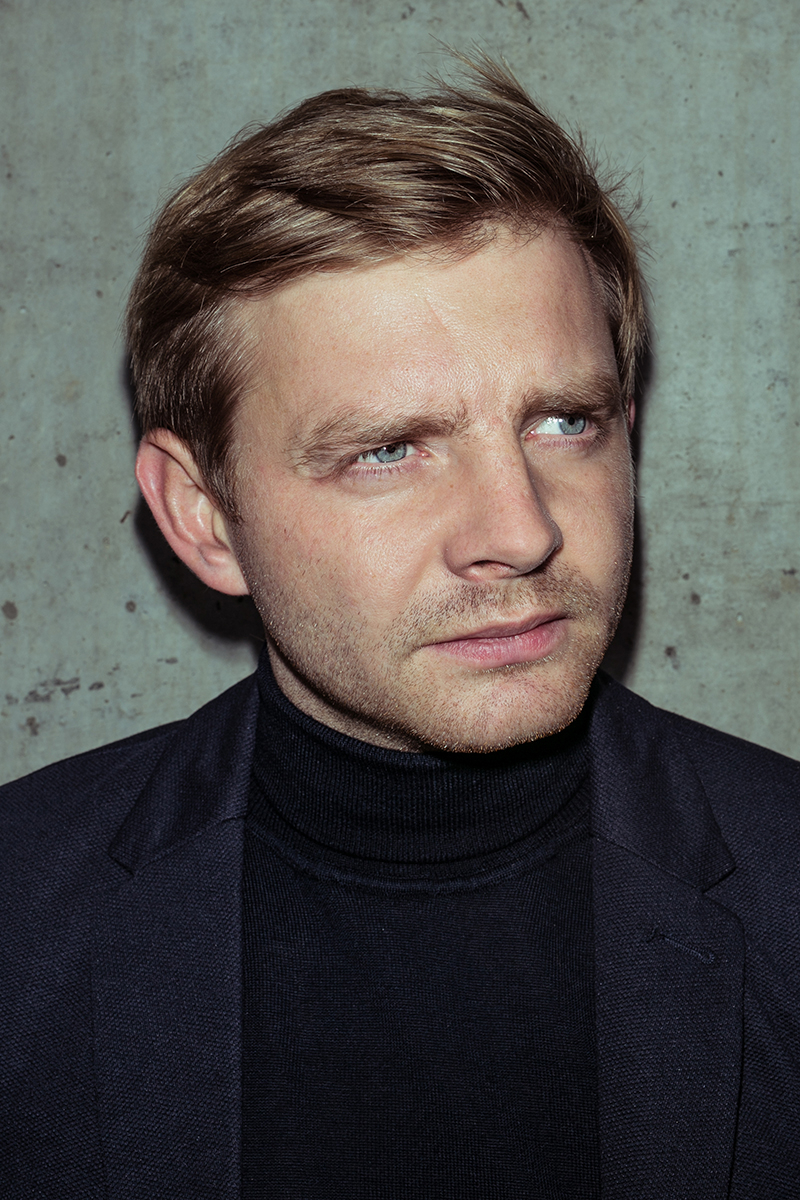 Andrzej Barański emphasizes that Zawierucha understands very well what needs to be done in order to emerge as an actor. – Often an actor does a good job, he is satisfied with the role and that's where his work ends – the director says. When "Księstwo" had been invited to the festival in California, problems occurred with meeting the budget for the trip. Zawierucha did not hesitate to take on the role of organizer. He raised money, went to California and was noticed there. – He was mentioned in various reports. Not only because of his performance on the screen, but also because of his participation in the festival events. He has a serious approach to the profession. He is aware of the fact that he has to fight for certain things on his own. He is like American artists, who have encoded in their minds that half of what they earn from selling their works should be spent on promoting their own work– Barański says, having watched Zawierucha during their stay at the Karlovy Vary International Film Festival. – Rafał is visible. His presence combined with his temperament create an atmosphere. He does great interviews, which is why journalists are keen to talk to him. He does not miss any opportunity he is offered. It is not about pride. He understands that a journalist does not work only for himself, but also for him – he adds. The director Agnieszka Smoczyńska, who worked with him on the series "Wszystko przed nami", puts it this way: – He has the energy of a child, an urchin in his backyard, for whom everything is possible. There is no fence that Rafał cannot jump over.
If anyone apart from Zawierucha knows the behind-the-scenes aspects of his engagement on the "Once Upon a Time in Hollywood" set, this person is Gajewski. But when I ask about this project, the Gama Studio's representative keeps his mouth shut. He has to. He knows Zawierucha well, as they have been working together for over five years. But the agreement with American producers is subject to an extremely detailed confidentiality clause, the so-called NDA (non-disclosure agreement). Violating the NDA might have disastrous consequences, both professional as well as financial. It is even more so because it involves Quentin Tarantino, who is known to hate to disclose the details of the projects he is currently working on to the press. Gajewski speaks in a truly Hollywood style in general terms: - Rafał took part in the casting and turned out to be the best. He is a very talented actor who can play many roles. But he does more than just play the role. This job is a great success. It is important to have a good start overseas. We will learn everything at the premiere in May 2019.
Translation Anna von Kleist/Solid Information Solutions