Artykuł sponsorowany
First Look New York, or the technologies of the future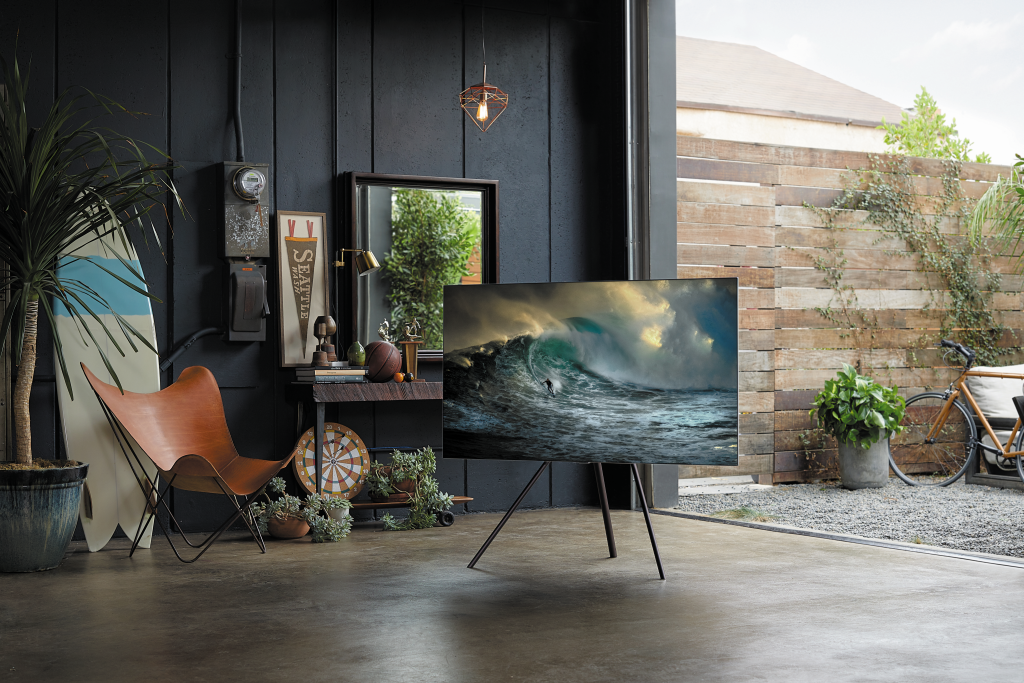 There is no contradiction between technology and emotions. Quite the opposite. Modern equipment meets the personal expectations of users, says Jae Julien, Samsung's designer of products styled for the future.
If you want to see what trends will govern technology in the coming months, you should definitely visit one place. This year Samsung Electronics invited guests from all over the world to First Look New York. During the event, which was held in the building of the American stock exchange in Manhattan, the company presented its flagship line of QLED TVs as well as audio and video equipment.
– Our range of TV sets for 2018 shows how the approach to screens and their role is changing – said Jonghee Han, President of Visual Display at Samsung Electronics. – The new models combine everything that is important for the viewer: great image quality, more efficient and faster performance and beautiful design.
Guests at the event could explore the large screens with The Wall, a 146-inch (nearly four metre) screen. The Ambient zone showed how the TV is becoming an inseparable part of interior design – even when we are not watching anything. Turned off, it becomes a home information centre – displaying the latest local and global news, weather forecast, traffic updates, also playing music.
Equipment makers are increasingly closer to interior designers as evidenced by the fact that the television screen merges into the environment and seems almost transparent, displaying the wall's background pattern. But the expectations towards modern equipment are even greater. They respond to the need to be up to date. Blending with the interior is not enough. Their probably most difficult task is to become part of the smart home project.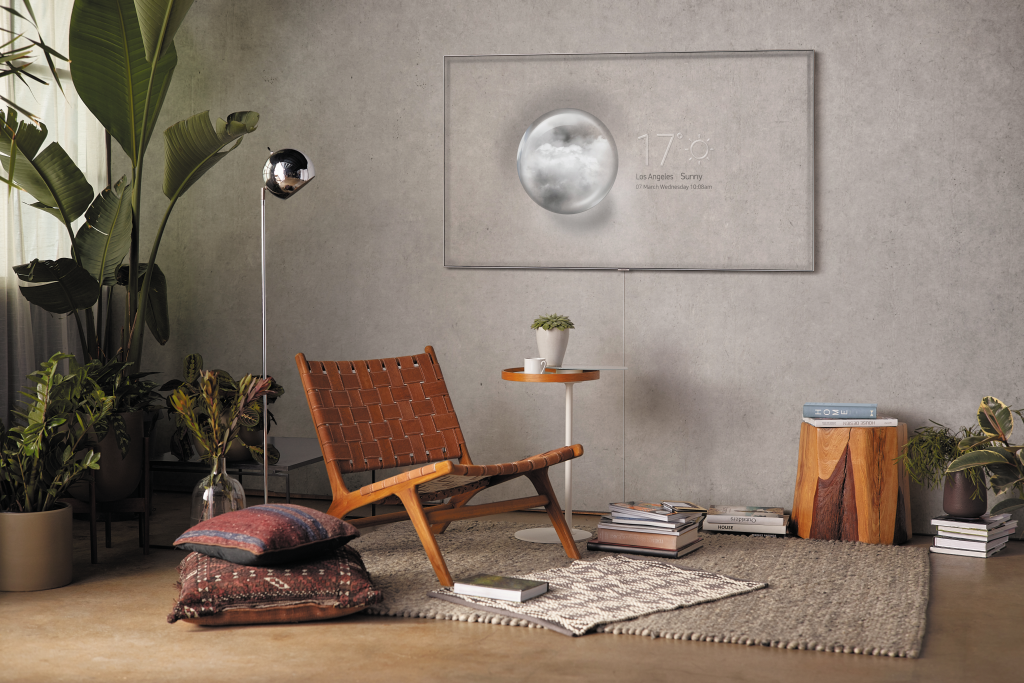 When visiting the "smart" area at First Look New York guests could see how smartphones and TVs perfectly complement each other. Currently, the largest screen in the home is more than just an extensive display. This smart device meets the expectations of today's viewers, accustomed to the fact that everything is personalised – thanks to players, VOD or streaming they watch what they want and whenever they feel like it. Liberating television from the rigid program schedule has completely revolutionised the way we make our choices regarding our favourite programs, as well as the time, frequency and number of screenings. The equipment we use for watching should therefore also give us greater freedom.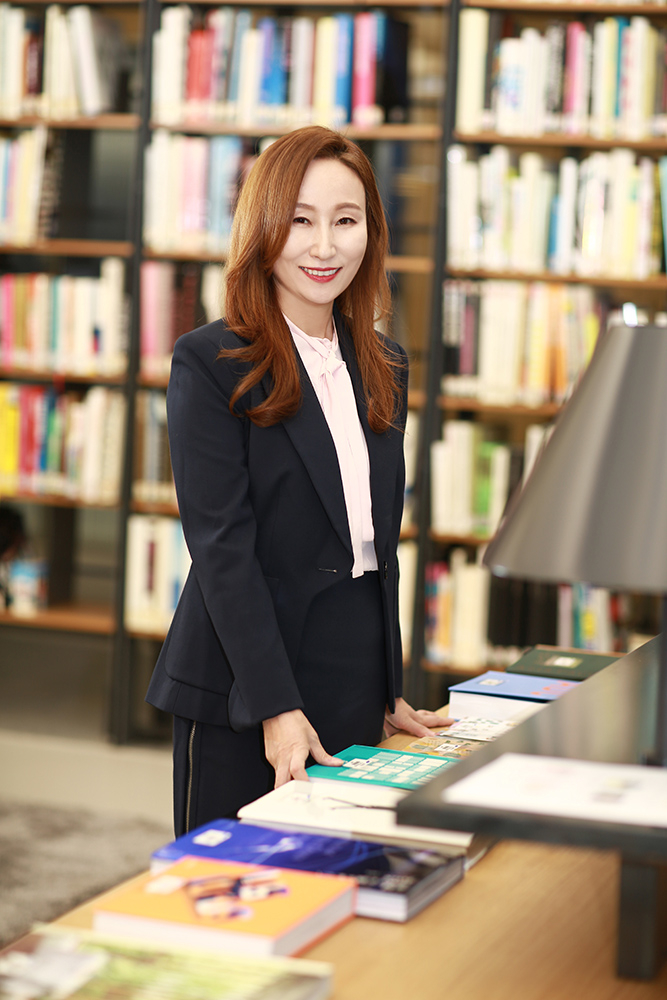 Creators of the technology are aware that the bar is set high. Equipment must be beautiful and functional, modern and easy-to-use. It must make life easier, but also be sensitive to individual needs. This approach also translates into thinking about cultural differences. Aesthetics is very important for Europeans; US consumers put greater emphasis on image quality and usability, while brand awareness is the focus in the Asian market. How can you meet these expectations?
– The starting point for the development of technology and design is our look at everyday life. Samsung supports designers like me who can prioritise the emotional part of their lives with technology – says Jae Julien, responsible for the UX design.
She admits that the TV is one of the most important pieces of equipment in her home. – I used to work for the BBC, so I love all their programs. I really like watching movies, relaxing on the sofa with a glass of wine. My husband is also a big fan of films and always prepares popcorn before the screening. I also watch how-to videos for science projects or origami, so that I can help with my kids' school projects or create my daughter's a new hairstyle – says Julien. The designer has been attracted to the world of technology by unlimited possibilities. – As part of my graduation project I made art installations using sensors and sounds. I think that's when I started realising that technology is a really powerful way to help engage with people and put bold ideas into action.
What is her job like today? – I make sure that you can use our screens easily, pleasantly and efficiently. Many people believe that UX design stops at creating the interface. This is a big, though widespread, misunderstanding. Our thinking about the customer begins even before they buy the product. My daily task is to think about users' lives, needs, desires and tasks they have to fulfil. Only then I design a device in such a way as to meet all these expectations – Julien explains.
An example of such a holistic thinking is the messy wires that have always accompanied TVs, literally cluttering the space visually. – We have a specific solution for this. One Invisible Connection is a single, almost invisible optic cable. For the viewer, this means virtually unlimited possibilities in terms placing their TV. It will look just equally well on the wall and in the centre of the living room – says Julien.
How does Julien see the future of technology? – I think that modern technology cannot do without functions based on artificial intelligence, which recognise and respond to customer needs. It is equally important to increase connectivity opportunities between devices. Eliminating redundant cables or design elements as well as a minimalist design are other essential features of modern technologies – explains Julien. But that's not all. The best results are achieved when innovation is combined with personalisation. At a time when consumers are getting used to tailor-made clothes, on-line shops that remember their preferences and travels planned according to very sophisticated tastes, equipment must also have a personal touch.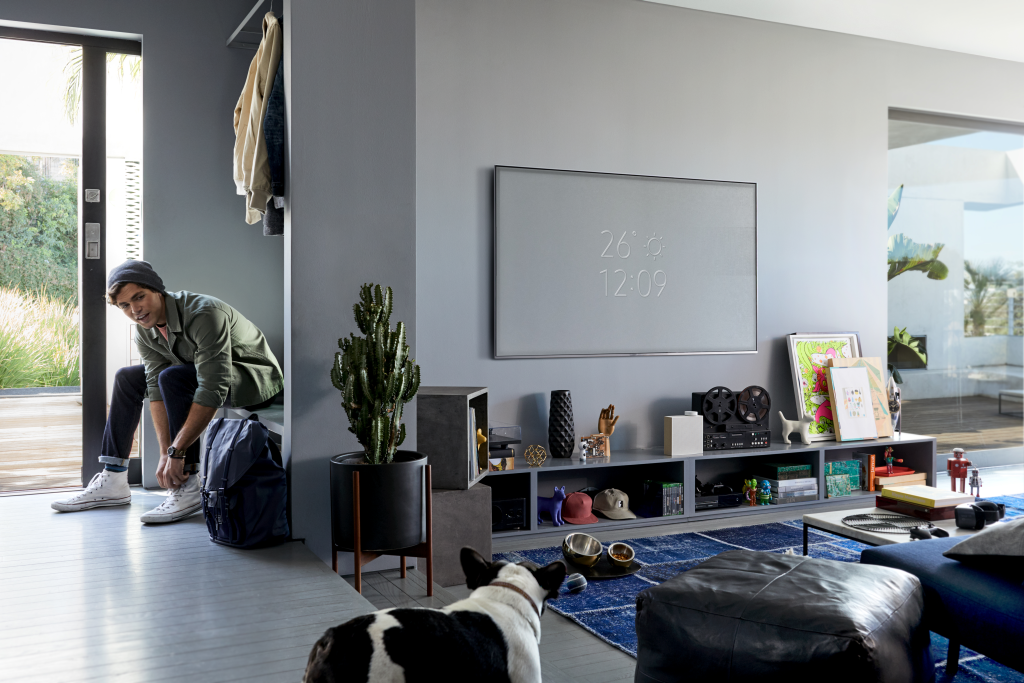 – Even though I have been working in technology companies for a long time, my favourite device is a frame with my daughter's hand drawing of me, which I received as a birthday gift. I guess that's why it is so important for me to reflect the personal and significant aspects of everyday life in product development. Electronic products often look and feel "cold". I believe that when technology touches a person's life and emotions, it should become warm – says Julien.