Morgane Polanski: My dad is my best friend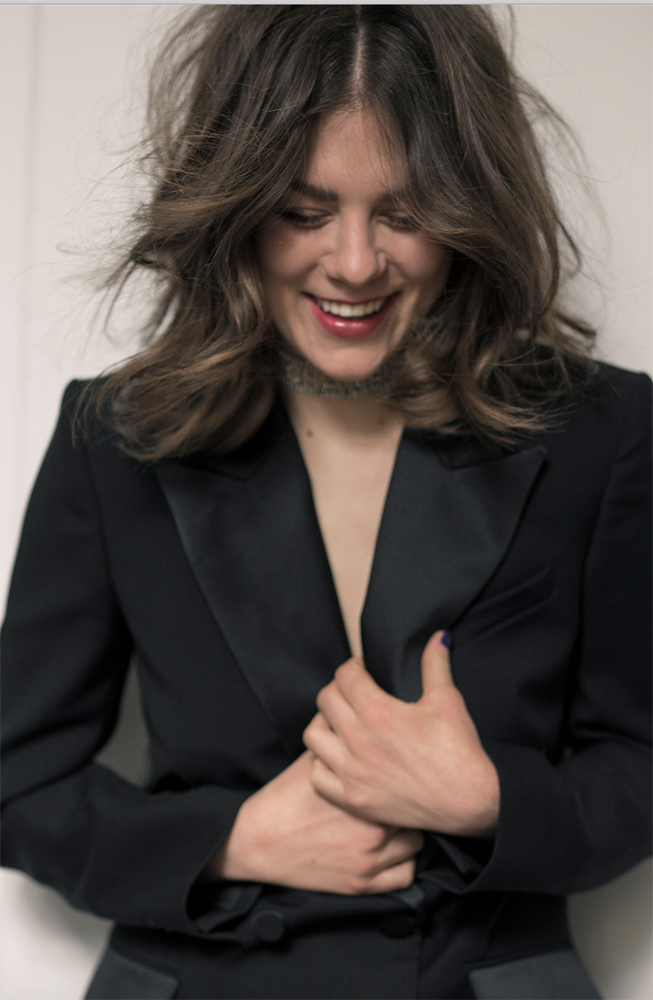 She found herself on film sets at a strikingly young age thanks to her parents, the legendary Director Roman Polanski as well as actress Emmanuelle Seigner. But Morgane Polanski is determined to stay there now out of her own merit.
"I love flying in the night because everyone's just together—they can't hide," Morgane Polanski says. "It's the same thing on set."
The twenty-five-year-old actress and director is referring to a particular sense of community she's had since she was a child. The unique and often random circumstances that bring together the cast and crew found on a film set—an amalgamation of resumés, connections, skill sets, etc.—became familiar to Polanski at a strikingly young age. This was thanks to her parents, the legendary Director Roman Polanski as well as actress Emmanuelle Seigner. But while she admittedly found herself on sets due to her lineage, she's determined to stay there out of her own merit.
"[I'm] very close to both of them," Morgane says of her parents. "My dad is my best friend in the world." She says that family trips as a child, when she primarily grew up in Paris, make up her fondest memories. Her parents' artistry has also manifested in her brother, Elvis Polanski, who's finishing university exams and honing in on music. As an adult now working in the same industry as her parents, Morgane says that their diligent work ethic, talent, and overall determination remain an inspiration to the budding actress and director. That said, she's explained repeatedly in interviews that she often doesn't even show her parents any of her directing work until its nearly done.
"I just couldn't look at myself in the mirror," she says when discussing the notion of someone handing her a career without deserving it. "If I didn't get everything because of me, it would make me feel disgusting." The feeling inspired Polanski to move to London from Paris and attend both the Drama Centre of London as well as the Central School of Speech and Drama. Having already played a few roles on film, the experience was a bit of an eye-opener for her. "When they think of acting they think of the stage, and when I think of acting, I think of the set. It taught me so much because it was so different." Moreover, the rigor of learning proper technique in these school systems made being on set a piece of cake, relatively speaking. There was also a sort of insulation happening at school that, similar to acting, takes one away from reality. "You have to portray life, but you're not actually living life whatsoever. You're barely having any rapport with anyone, so you're sort of in a semi-jail." While it certainly paid of, Morgane has no hesitancy when it comes to describing the sort of educational boot camp she and many other trained actors endure.
"They literally break you to rebuild you," she explains. "When you cry for whatever reason, the teacher is like, 'I don't give a shit.' They're like, 'I don't care what's happening in your life. Your whole family dying? I don't care! You come in this room, the door closes, and it's about the work—you get the fuck out and that's it." But it's unlikely that Polanski developed her thick skin, or at least its base—while in school. Her father's legal battles have been discussed, analyzed, and criticized to an extensive degree since before Morgane's birth. Even if that weren't the case, it's enough to be the daughter of famous parents to lead peers to make assumptions or unwarranted judgments. That said, she didn't attend school to prove anything to anyone else.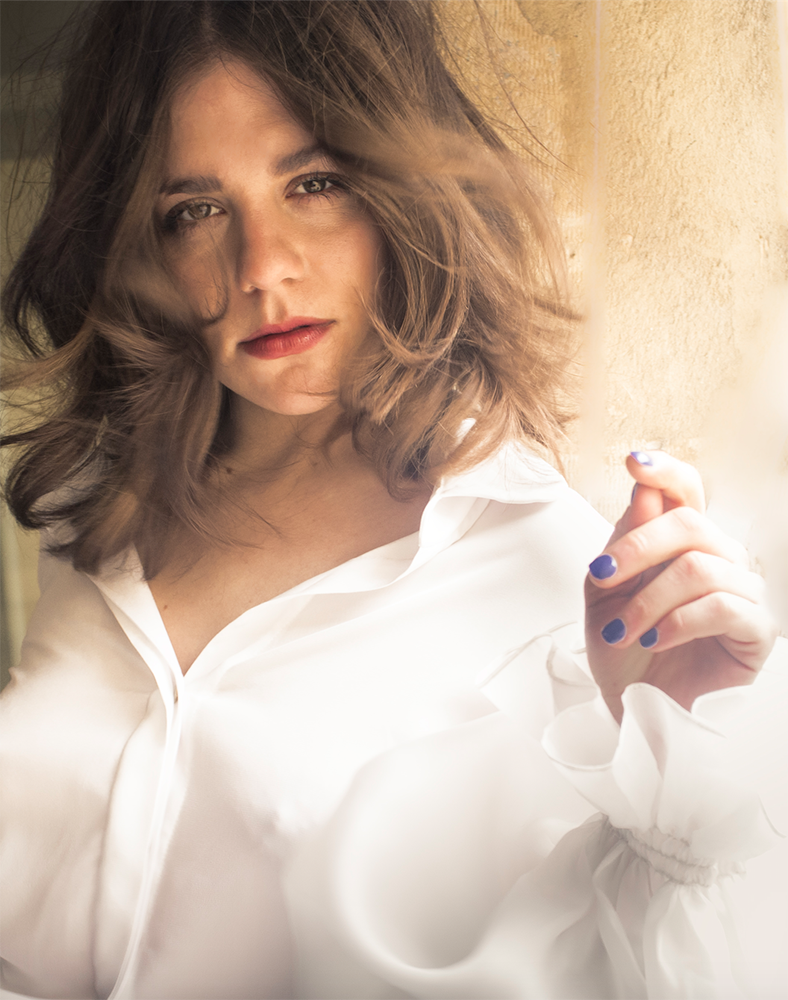 "No one knows it and no one needs to know it," she explains. "It's like my own little secret. Knowing that, I feel like I don't need to prove my work to anyone anymore. I did the work and I know I did the work. Because we're eight billion people on this planet, and I'm not going to prove my story to a bunch of people who don't deserve to know. For me to do this and graduate…that just gave me confidence in me."
After school, Polanski landed herself an agent and a host of noteworthy roles—particularly that of Princess Gisla in the History Channel'sVikings. "I loved filming in Ireland," she says of working on the show. "The crew and the people there were incredible. I loved all the different incredible costume changes and hairstyles, and playing such a brave [and] modern female character in a period piece was amazing." Her Character is the daughter of an Emperor Charles, but also serves as his adviser. She also acts as the wife of Rollo (Clive Standen) and a mother of three offspring. Vikings was just confirmed for its 6th season.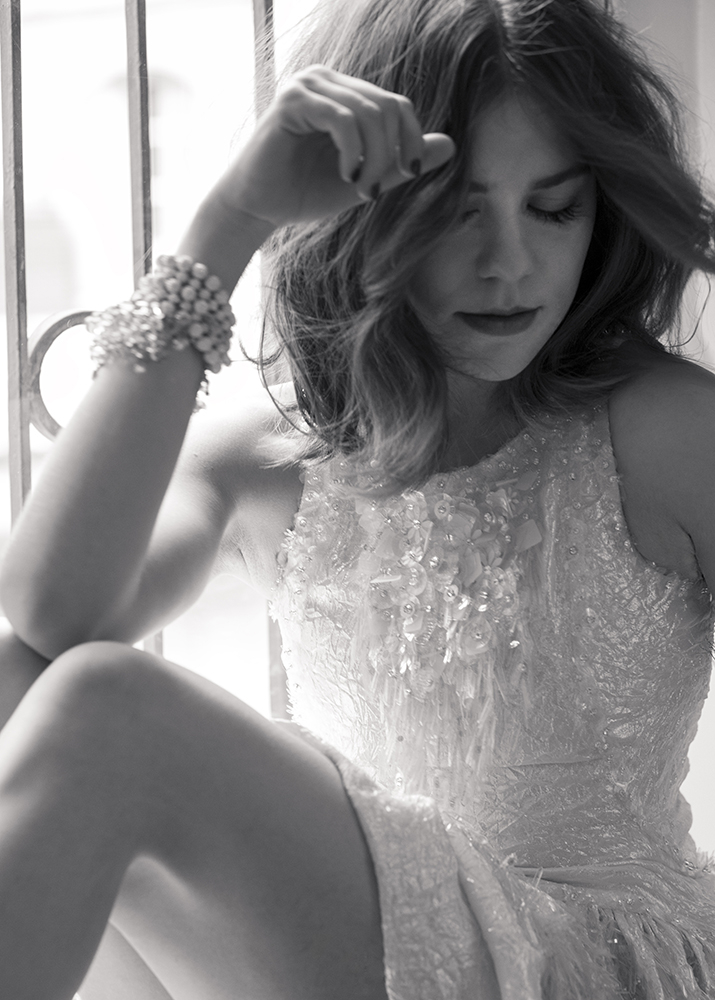 Morgane has also now directed two short films, titled The Understudy and The Stroke, the latter being about "a young man with OCD [who is] happy alone in his clean flat until a black cat keeps showing up outside his glass door, [before] he goes on a mission to get rid of it." She says her proudest career moment is having started her production company, Stroke Productions, with per producing partner Serena Jennings. "Me and [Jennings] complement each other so much. I have a bit of the business, and she has a lot of the art. I think we both know how lucky we are—it's like a marriage that works and that happens once in a blue moon."
It's worth the obvious mention that in acting, Polanski is given the chance to escape her own life to experience that of others. She hopes that the sensation is similar for the viewers, saying "If I can make someone escape reality for just two seconds, then that's what it's about." But in truth, acting is also a means of self-exploration—it's hardly as escapist as one might perceive. It's a mix of art, therapy, and building a particular community of like-minded individuals, unsure of exactly where they're going but moving together, if nothing else, like a plane in the night.
Photo: Jacques Burga

Stylist: Brie Welch
Hair: Nicolas Jurnjack
Make-Up: Tracey Gray