Achieving success in your own way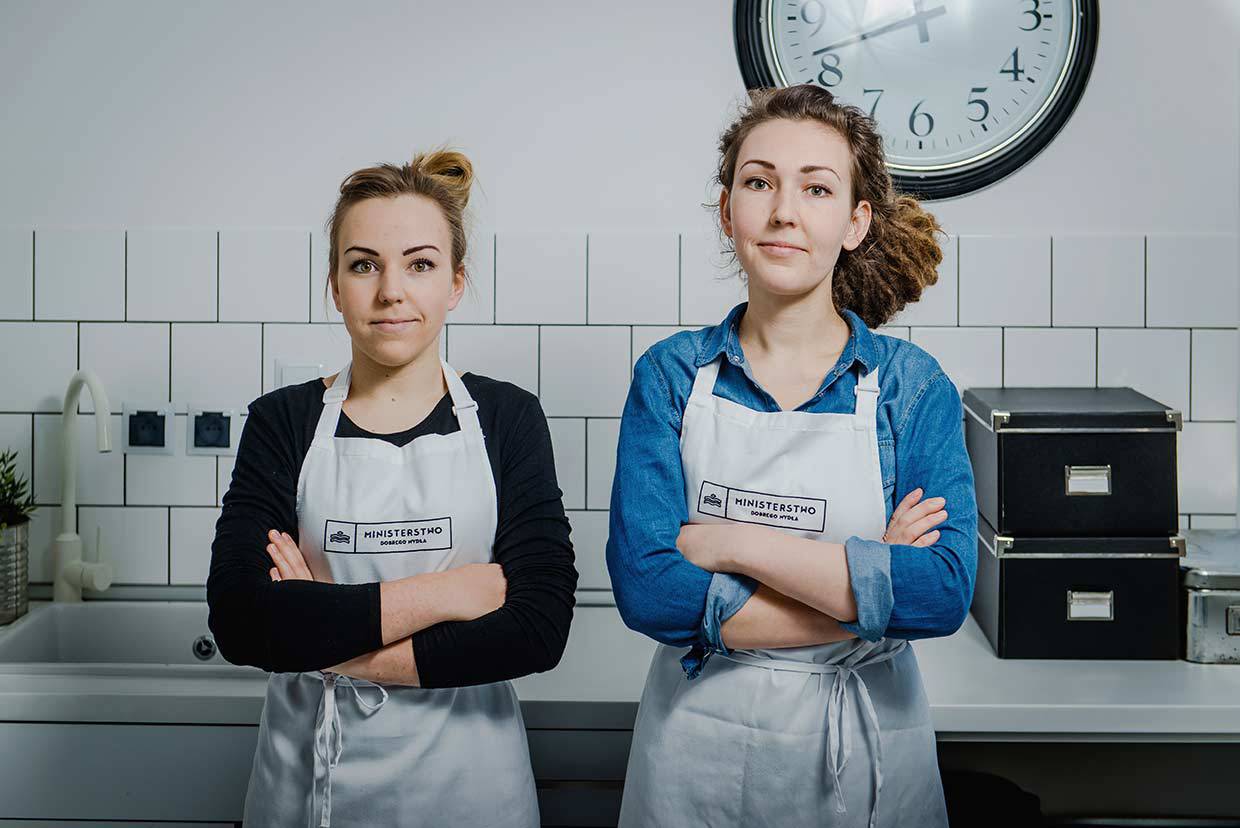 Polish cosmetic brands are causing a furore abroad. Many of them have been launched by women whose strength is based on the fact that they live in harmony with themselves and whose brands have been built on solid values.
Ministerstwo Dobrego Mydła (Ministry of Good Soap)
When they were establishing a manufactory in Kamień Pomorski, the then 27-year-old Ania Bieluń was a young working mother, and her sister, 19-year-old Ula, had just passed the entry exams and was about to start studying architecture, which was then the faculty she had been dreaming about. Their life changed completely within one day.
The idea: High quality natural raw materials plus excellent craftsmanship. Handmade soaps and cosmetics. No harmful synthetics, no information in small print. Basically: fine natural cosmetics. And a lot of positive energy!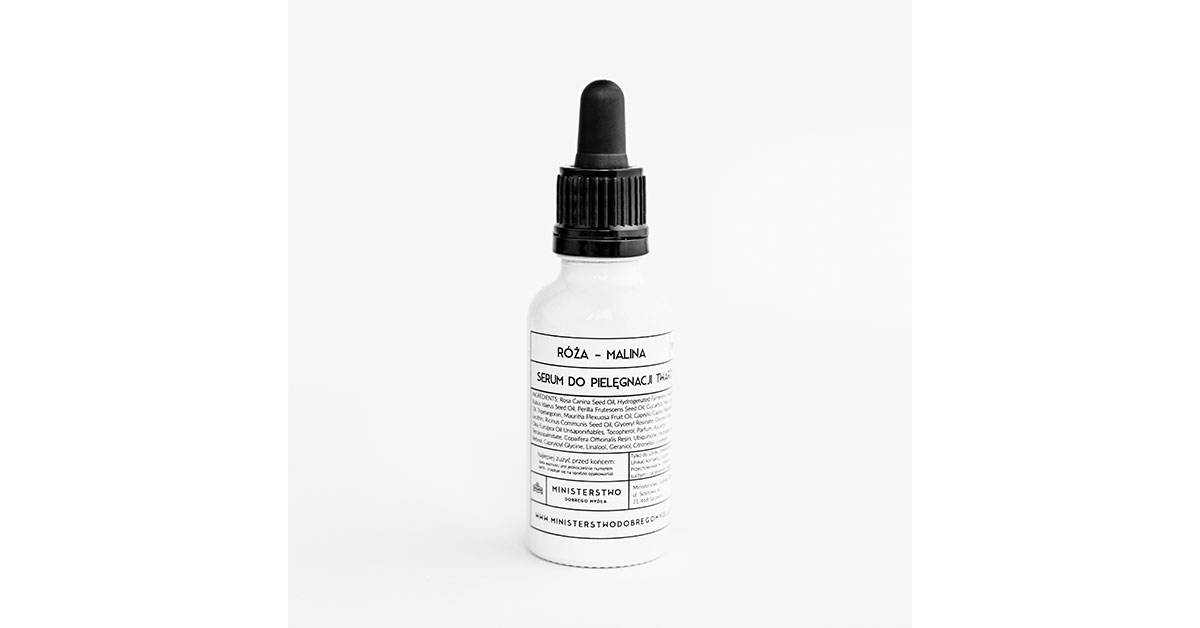 The story: – I've always wanted to work with my hands– Ania says. – I wanted to watch a masterpiece being created before my eyes. This thought used to cross my mind especially during my maths lessons at school. I dreamed of being able to see the final product of my work, of being able to touch it. Every now and then I took up new challenges, embarked on new passions and, what is more, I involved my whole family in them. They tried to keep up with me. At one point I became interested in natural cosmetics. I was buying and using various products, until I started to read their lists of ingredients. And I felt cheated. What disappointed me most were soaps: they were cut from blocks, decorated with herbs and flowers, but still they had nothing to do with nature. They were ordinary bars made out of chemicals, which were nicely packed and presented. So I sat down at my desk and typed: "How to make soap?" into the search engine. It was the beginning of the 2000s. I found two Internet pages on this topic in Polish, but when I typed the question in English, a cosmetic heaven opened up for me. I bought the first ingredients – simple, basic, odourless, colourless and, together with a friend, produced our first soap. It is impossible to describe how it felt! Cold process soap must age between 6 and 8 weeks (at the beginning its alkalinity is too high). We cut our block into slices, put them on top of the wardrobe and waited. Then we made the next soaps. It turned out that soap making requires a lot of know-how. Once you have become familiar with the nature of oils and butters, you have to find out the desired percentage and concentration of specific ingredients to be added. Then you move on to colour, followed by a synthetic or natural fragrance. I was learning to make soap in my spare time, somewhere between working and raising my son. One day another friend of mine rang saying that the Szczecin Marshal's Office was organizing a competition in which grants for business development were to be allocated. There was one more participant needed. I knew that I couldn't cope with such a challenge on my own. My sister was living in a completely different world at the time. She was about to start the first year of her dream studies and I was working as a photographer and had a two-year-old son. Nevertheless, I asked her to quit her studies and start making soap with me. After 15 minutes she called me back and said that she would help me to launch the company and afterwards she would return to university. We won the competition and our parents agreed to let us use their old flat. This was a huge asset to us, because a fixed cost such as rent is what often kills a small business. Workers renovating the flat thought we were nuts. Two girls making handmade soap? Wrapped in grey paper? Kamień Pomorski had not witnessed anything like that before. No one except for us and our father believed that this business would be successful. The Ministry's beginnings were extremely stressful. Once the grant had been received, and the company founded; it had to be maintained for a minimum of two years. I already knew at that time that I had discovered my lifelong passion, but Ula was still dreaming about studying architecture. We had to cope with all aspects of running our own business at the same time: suppliers, raw materials, packaging, health department, accounting, hiring employees. It was insane. We were on the point of quitting a thousand times, but we persevered. Within a year, my sister evolved from a 19-year-old child into a 20-year-old entrepreneur. In fact, it was then that we got to know each other as sisters. We believe that this is our greatest success. Today, our goal is to maintain a fully handcrafted process in compliance with the highest safety standards.
The most important message: If you want to work with people, find a team you trust and give it space. – What bothers me most of all is the way entrepreneurship is destroyed in very young people who are constantly being told: "get yourself a degree, find a job, start a family and then get down to business". I believe that the time after graduating from high school constitutes the most creative and free time without restrictions, expectations, having children to support. It's a time for taking risks and being active. In the United States or Australia, after finishing high school, people travel around the world before choosing what to study, in order to find out what they want, what they are looking for. For me, this order makes more sense, because consciousness very quickly leads to practical action. It is only today, years later, that I am aware of our youthful decision to establish the Ministry. Many people used to tell us that it was not feasible. Today I can say with confidence that everything is feasible. But it requires a lot of faith, work and support from outside. And a bit of luck– Ania adds.
The founders' favourite products: Rose-Raspberry Serum. The reason: "It reduces the world's evil!"
–– Rose-Raspberry Serum is the result of two years of work on only this one formula which then received the comment "Give me more!" during final tests on consumers – says Ania. – It is used instead of a cream, and often also as a make-up base. It contains a plant oil based lanolin alternative, a vitamin complex and coenzyme Q10. It moisturises, smoothes and firms the skin permanently, reduces redness and gives it a beautiful, radiant tone. It also soothes minor irritations, regulates sebum secretion and is highly effective. Our accountant described it as a "season's bestseller" and I think he wasn't mistaken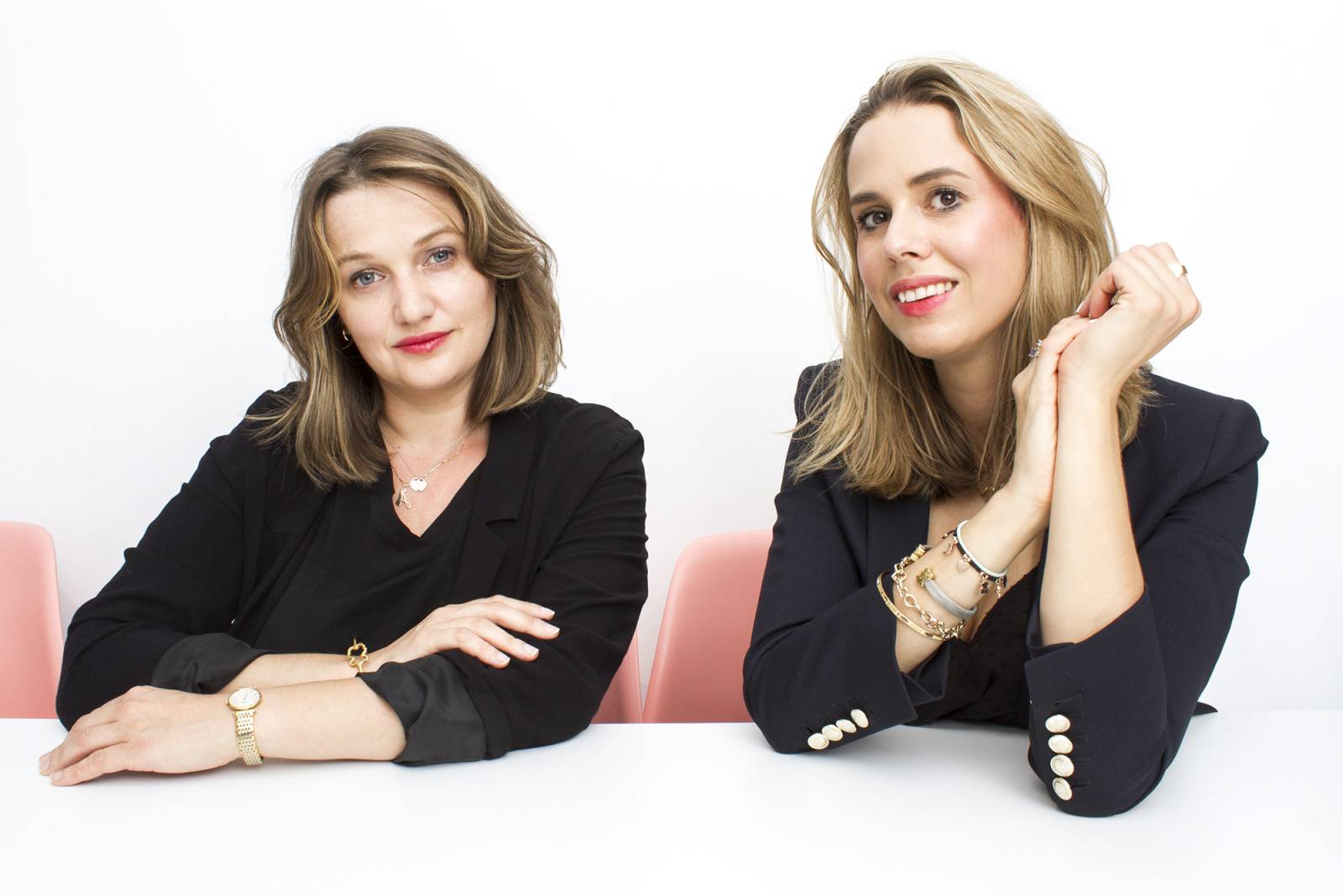 Miya
Ania Koss and Ania Białas-Bednarczyk got to know each other while working in a corporation and became friends during their maternity leave. Then they decided to extend their friendship into launching their own business.
The idea: – Miya reflects our values. We wanted our cosmetics to be ethical, never tested on animals (we strike out the Chinese market) and democratic in terms of price. We also wanted them to be compatible with make-up and effective without it, and to have the best possible compositions without any "bad" chemicals. Our cosmetics were intended to be distinguished by their appearance, contain playful and joyful elements, hence their unusual names such as: "Glow Me" or "Hello Yellow". While using our products you can enjoy the perfect formula, their smell, appealing colour and visible effect – they make you feel better. It is enough to open and apply them in order to look and feel beautiful. As our manifesto reads: "I am ready" – ready to go out, to face the world, to live life at full speed. Nothing is going to stop me– the founders say.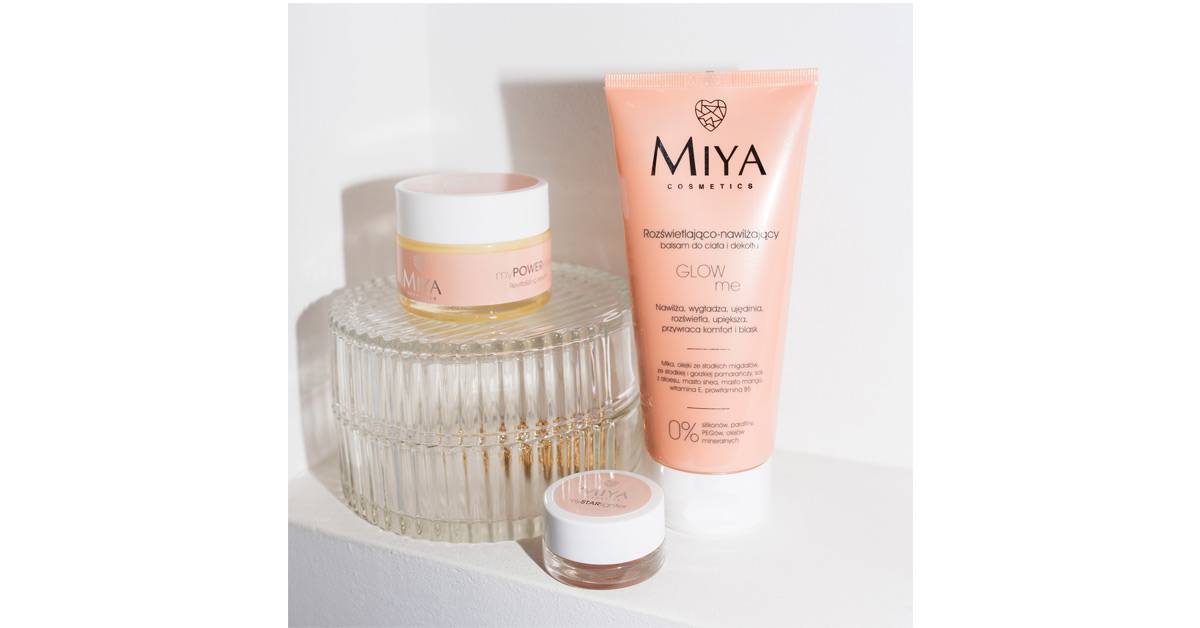 The story: Ania B.: Working in a corporation is a valuable experience. But the older you get the fewer compromises you are willing to make and the harder it is to pretend. Sometimes change is a matter of impulse. We talked a lot about different ideas that we had concerning both ourselves and business activities. In these conversations we also exchanged opinions on what we were missing in cosmetics. Both of us had small children and little time. But as women we wanted to look and feel good. We also wanted to achieve this quickly and without pain. The idea for our brand started to take shape in our heads. We had read all the forums on the Internet about the needs of other women. And step by step, a tangible vision was emerging. The two of us were meeting in a cafe at Ujazdowski Castle, and each time we arrived at a result we ordered chocolate brownies as a reward. It was a wonderful time and we love to reminisce about it.
Ania K.: The idea of creating our brand emerged from our needs. It turned out that there is still a shortage of products that meet all our expectations. The opinions of other women have reassured us that we were not the only ones who felt this need. We acted intuitively, taking into account the valuable voice of the real consumers from the very beginning. Today, our Instagram profile is a huge knowledge base for us. Girls honestly express their opinions about our products, telling us what works and what they need. We have a survey group that tests and evaluates new products, and their suggestions are extremely important to us. We are constantly in touch. We reply to all comments on a daily basis. It is an enormous amount of work, but also a valuable source of information. No external company would be able to conduct such excellent market research for us. That is why our cosmetics are the answer to the real needs of women.
Ania B.: We truly want Miya to motivate and empower women to move forward. This brand is a combination of our two personalities, our ethics, the needs of the skin and energy, all of which build a relationship with the brand.
Ania K.: Our first products had very intense colours. They really stood out. We had also planned tubes with a non-standard capacity of 75 ml. When the first batch of creams was produced, we got a little scared of this idea..
Ania B.: Our original concept for the packaging was completely different. We presented it to a group of friends, whose opinion we have always cared about. They told us that both the formula and the smell were fantastic, but the packaging was not. That's why we decided to change the concept literally at the last moment, following the advice of our friends. When the first batch of products was launched, we suddenly realised how much risk we were taking. We did not have any distribution channels, only an online shop. We had no agreements with pharmacy or retail chains. We wanted our product to be widely available, mass-produced and attractively priced. So we started talks with representatives of pharmacy chains, who were not madly keen on talking to start-ups, not to mention those consisting of two persons. After all, we didn't even have an office at that time, and when we needed to fill in the forms we entered the same in all the fields – the person in charge of finance, logistics, marketing: Ania and Ania. All the major chains have ordered Miya: Hebe, Rossmann, Kontigo, Superpharm. They believed us! They believed in Miya, a brand that was only a beautiful promise at the time. We were impressed by the openness of the sales people and their excellent knowledge of the market needs. Now it is time for us to mature and speed up. We are entering new categories and by the end of the year the family of our products will have doubled. We are ready!
The most important message: Listen and talk to the people who use your products. Stay in touch with them. They are your strength.
The founders' favourite products: GLOWme – moisturizing and illuminating body and décolletage balm. Rich in valuable butters, oils, plant extracts and vitamins. Contains mango and shea butter, sweet almond oils, bitter and sweet orange oils which moisturize and smooth the skin, leaving it soft to the touch. Gold mica illuminates the skin and adds a sensual glow. Aloe vera juice, vitamin E and provitamin B5 keep the skin properly hydrated, improving its comfort and vitality.
myPOWERelixir, or Natural Revitalizing Serum, which adds energy and radiance, reduces signs of fatigue and makes the skin revitalized, firm, smoother and illuminated. The energetic composition of 11 concentrated effective ingredients – natural antioxidants, vitamins and Omega 3+6 acids – is a true power elixir for the skin. It contains oils of bitter orange and sweet almonds, mango butter and plankton extract, which revitalize and illuminate tired grey skin, adding energy and radiance. Chia, jojoba and coconut oils combined with orange peel wax have anti-aging and firming properties; they also tighten facial contour. Rice oil and vitamins E and F smooth fine wrinkles and strengthen the skin.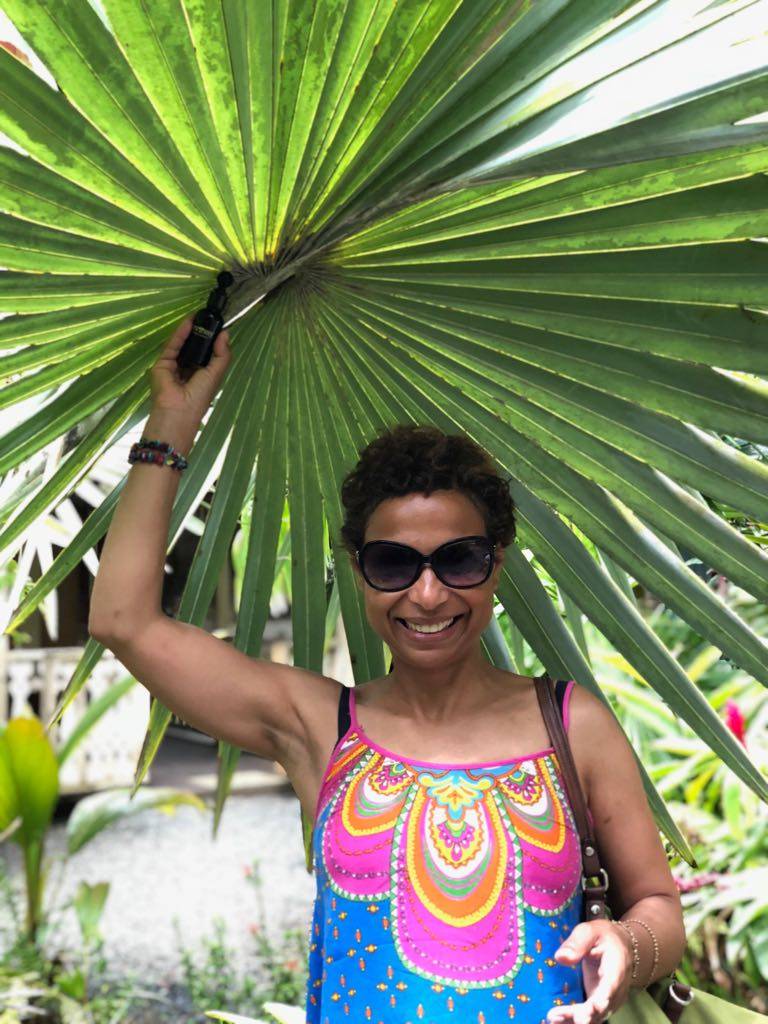 Creamy
Zosia Pinchinat-Witucka, President of the Poland-Haiti Foundation, had worked in government institutions for many years and lectured at universities. Working at the Foundation made her realise how much she had in common with Haiti and how much this country has to offer. The thing she started with was the Haitian elixir of life: the precious moringa oil. This is where the cosmetic adventure began.
The idea: All Creamy cosmetics are vegan and not tested on animals. None of them contains synthetic dyes and fragrances, petroleum derivatives and redundant fillers. They are distinguished by high quality ingredients and are also available as personalized cosmetics. They are handmade in short series and packed in minimalist black and white glass bottles and zero waste jars (reusable). Their main ingredient is the Haitian moringa oil. The brand is committed to helping Haiti (Poland-Haiti Foundation). It supports Haitian women, for whom the cultivation of moringa is the main source of income. It also promotes modern art and artists from this country.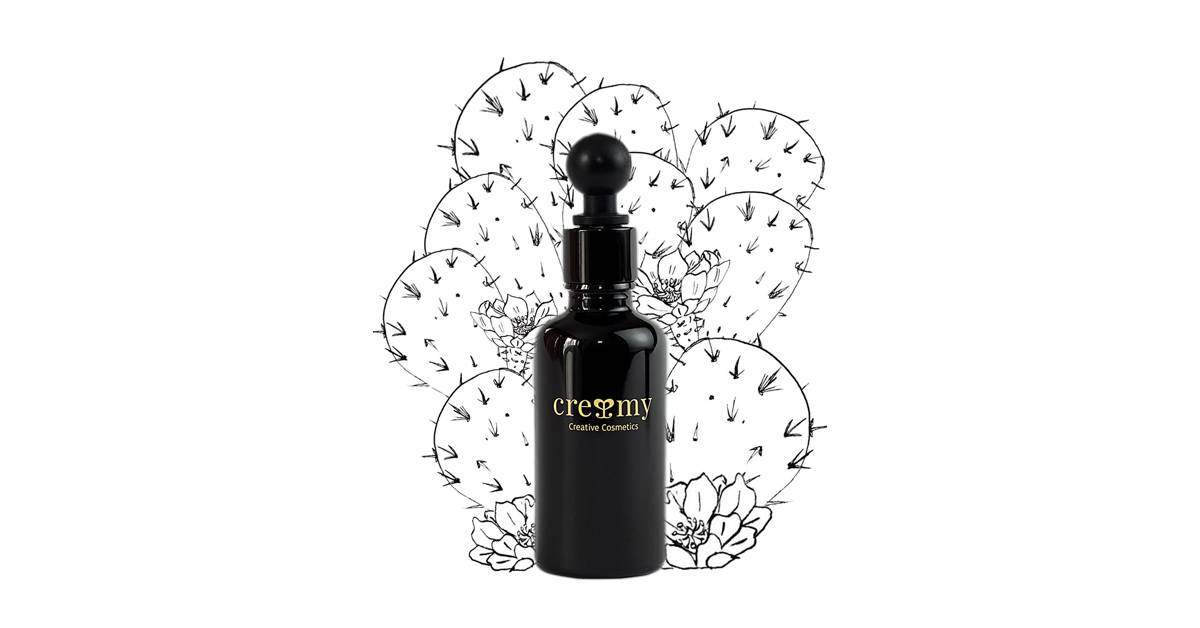 The story: – In the beginning I returned to my roots that is, to Haiti– says Zosia. – I started to appreciate and admire this country, its culture, art and people. When I was younger, I did not see anything special about it. At my family home, a healthy lifestyle was much more important than good looks. My parents were both scientists, they had a frenzy about nature and protecting the environment. These were their values. They are still of paramount importance to me. But on the other hand, I like to look pretty and please myself. Creamy combined it all. I decided that I had to do something for my second homeland, Haiti, which had been hit by the terrible earthquake. When founding the Poland-Haiti Foundation, I started looking for ways to help people who live there. Our priority today is to build a school. We are collecting funds. We are the driving force, connecting, giving advice, adding energy. I have received support from incredibly competent people – completely voluntarily! I do appreciate it very much. The Foundation completed my personal Poland-Haiti circle. I used to think that the subject of Haiti was of no interest to anyone. There was no connection between my life here and my life there. Now everything is perfectly balanced. At one point, however, I was tired of talking about the terrible things that Haiti is facing. I wanted this country to stop being associated with tragedy. I started searching. I was enlightened by music, dance, art, the famous Haitian vetiver and finally moringa oil. I tried to find a way of combining these elements into a coherent entirety. This is how the idea for natural cosmetics was born. Most ideas for cosmetic formulas are the result of our personal needs. We work on what we ourselves need, we make cosmetics for ourselves. We have a laboratory in the basement of our showroom. We make creams practically every week. We cannot be quicker, but we do not want more. We have very short series due to the expiry dates. We are constantly working on formulas. Sometimes a client has to wait for her cream for two days, because chemical processes cannot be accelerated. But a fresh cream looks completely different than the one that has been standing on the pharmacy shelf for a year. It is full of air like a creamy mousse. We are a manufactory, not a shop. I also have wonderful people who work with me. They are incredibly talented, hardworking, and wise. I wouldn't say, however, that everything was wonderful from the beginning. It is very difficult to start a business. There are no facilitations for young entrepreneurs. You must keep your emotions under control and have a lot of humility. You have to learn to think differently about the money you earn – to save and plan. 
My current dream is to present Haitian art to the world. I would like to organise a great exhibition of the Haitian art of recycling. There is a stained-glass window made by a Haitian painter at the front of the Cream showroom. It is always there, always with us.
The most important message: Whatever you do, be authentic.
The founder's favourite product: Prickly pear and moringa serum, containing, among other things, moringa oil pressed from the seeds of the "tree of life". It is extremely rich in nutrients and also has an anti-inflammatory effect. It also contains parsley oil with a unique petroselinic acid, which improves the condition of your skin, as well as prickly pear oil, the world's most expensive anti-aging oil. The sterols contained in its composition have a strong anti-wrinkle effect and improve skin elasticity. 2-3 drops massaged into the facial skin before bedtime (Creamy also demonstrates a special face massage, which is worth doing at home) will make the complexion smoother, more elastic and happier.