Billion Dollar Baby: Versace Takes New York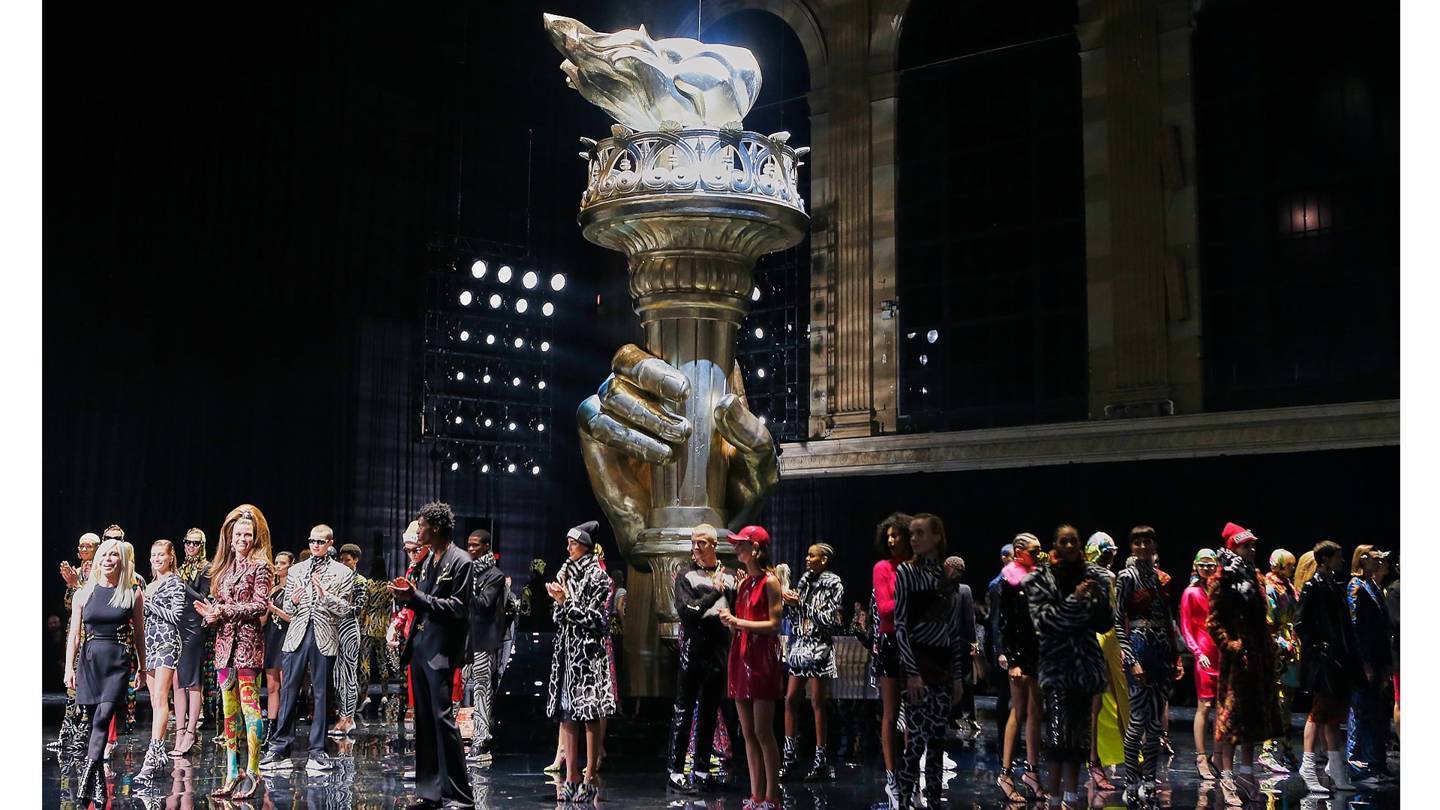 After selling the company to its American suitors, Donatella celebrates with a colourful and forceful Pre-Fall collection.
Three months after the Italian Versace empire was bought by the Michael Kors company for $2.1 billion, Donatella gave the new owners a suitably stratospheric collection.
Around a massive centrepiece of a gilded hand holding up a flame – taken from the neoclassical Statue of Liberty – male and female models walked the cavernous interior of the former Stock Exchange.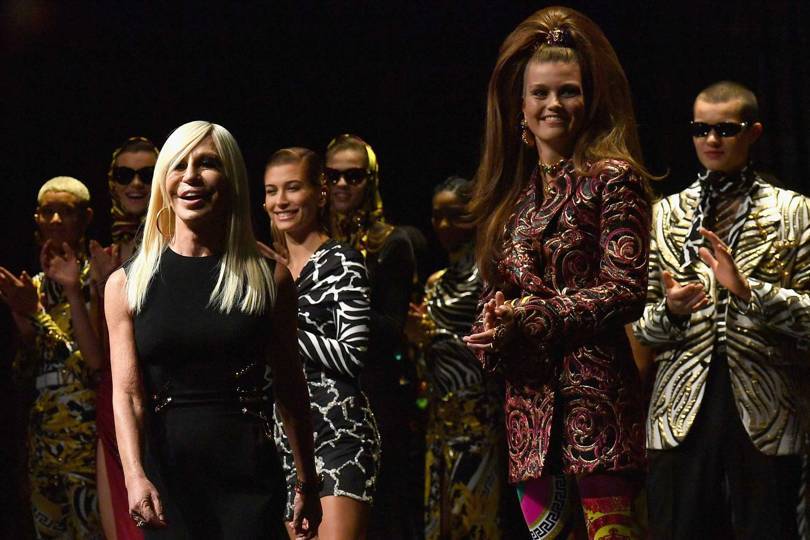 The show was energetic, colourful and, as Donatella said, "empowering women". There were references to the past, going right back to the Gianni years before the founding designer was murdered in 1997. Yet although the collection took a long look at the archives and touched on memories of Elizabeth Hurley in that neo-Punk dress held together with safety pins, the show looked snappy and modern.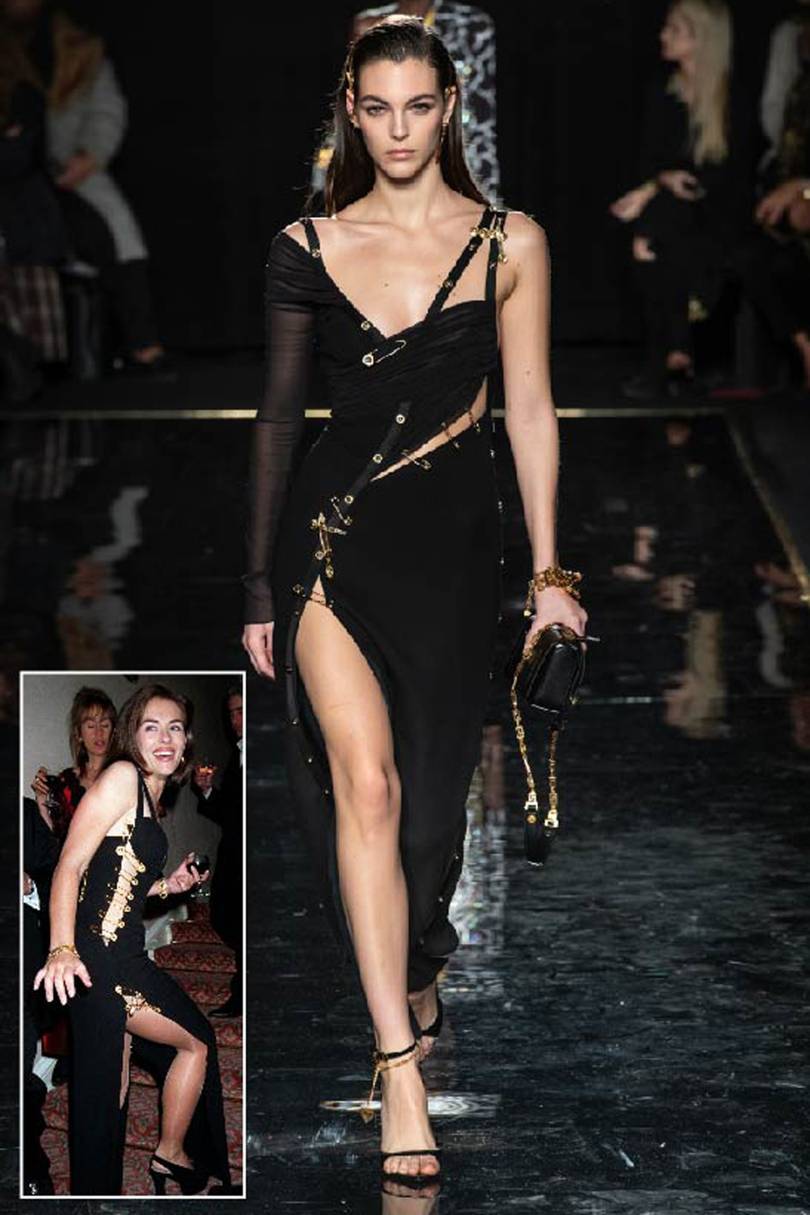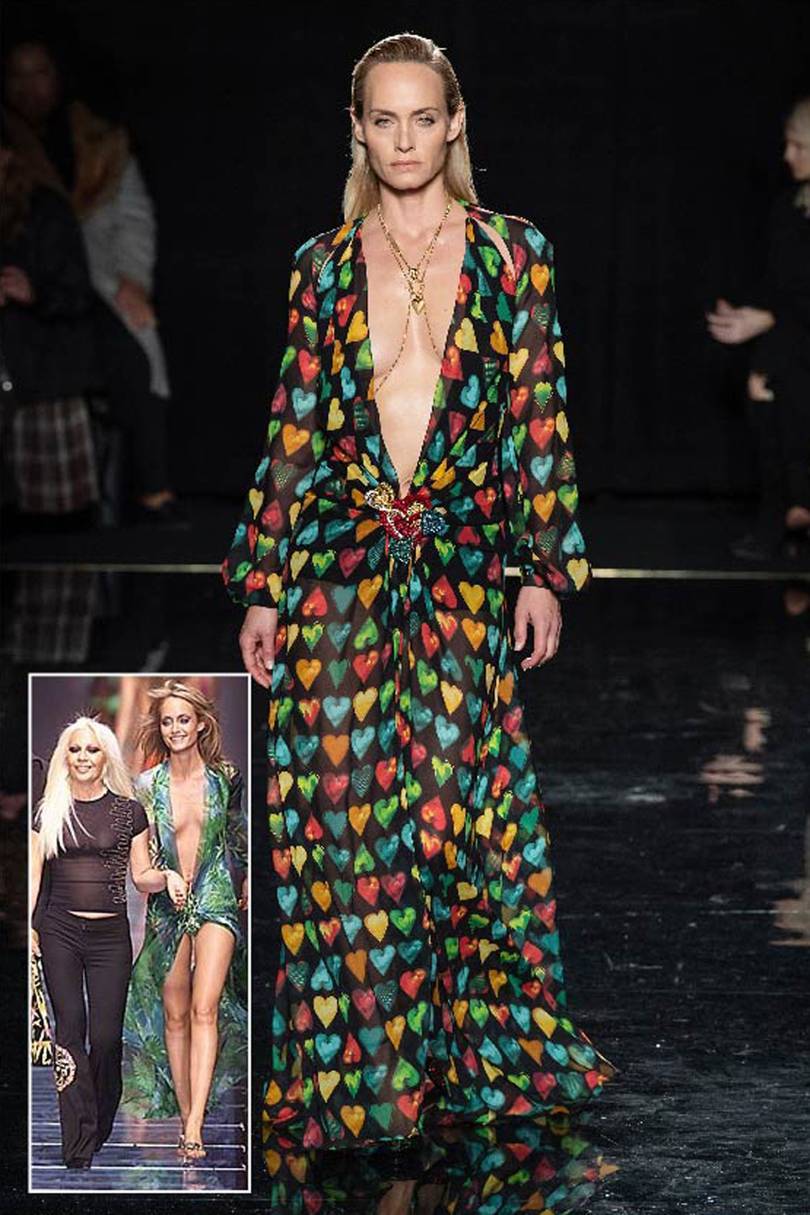 Surprisingly, the big heat came not just from the line-up of celebrities in the audience, which included Kim Kardashian and Kanye West, Blake Lively, Bradley Cooper, Diane Kruger, Mary J. Blige, and Lupita Nyong'o. It was rather from the joy and energy of the models, who joined the audience in an impromptu after-show party.