#SuzyCouture: Elie Saab's Caribbean Dream Moves To A Sun-Kissed Beat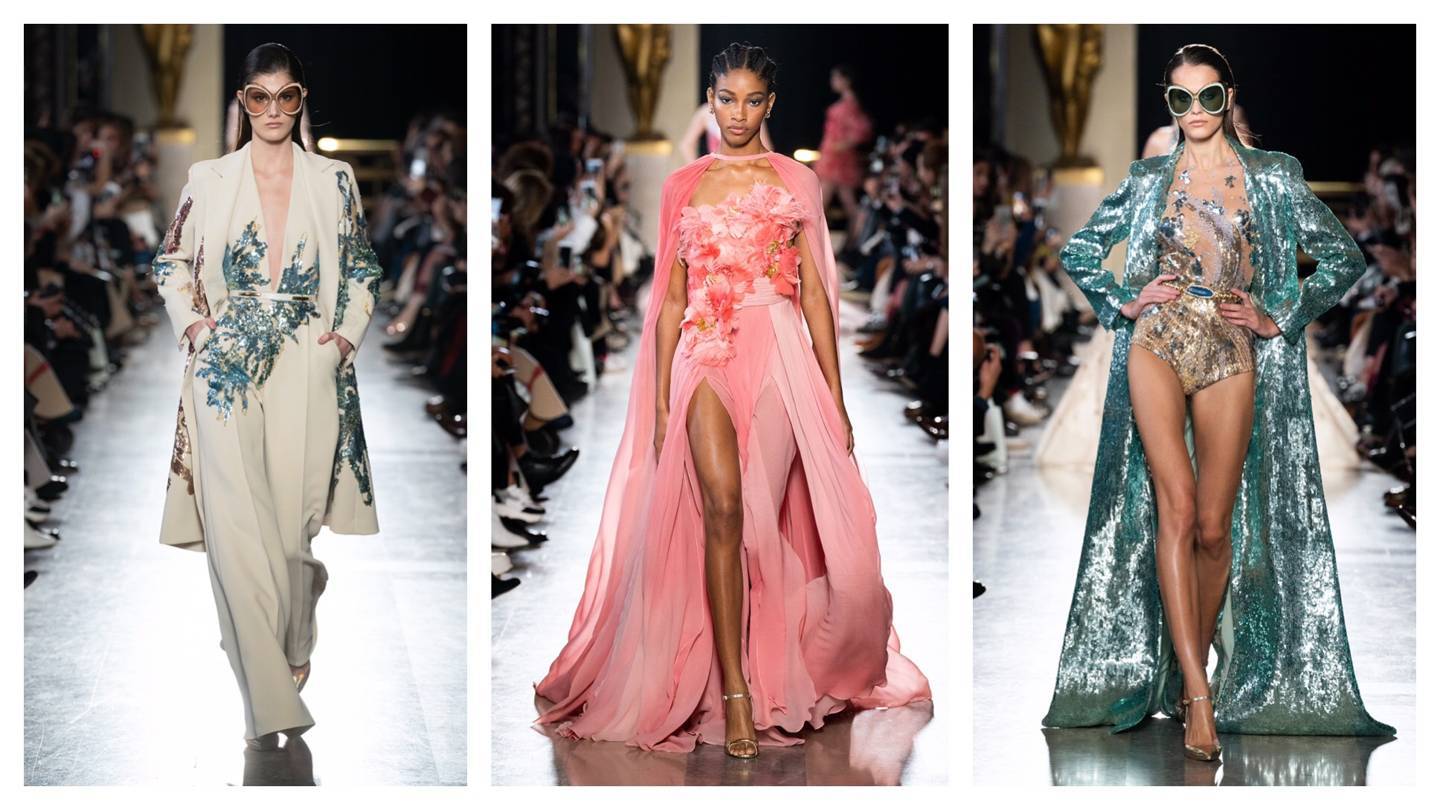 Shimmering and seductive, couture swaps Paris for an island in the sun.
Haute couture has a long history of landing on some enchanted island to present a new slant on an established style. More recently, when it is so easy to be trolled on Instagram, designers have become wary of playing with themes.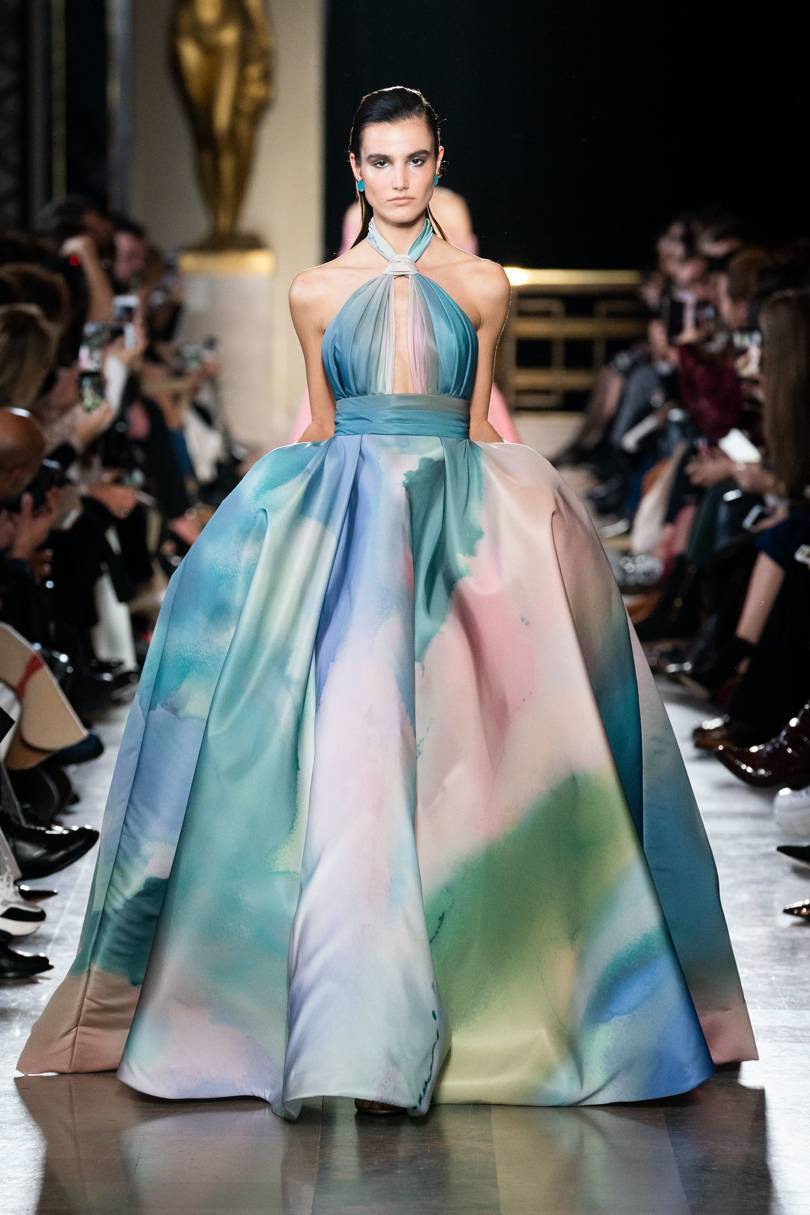 But who could object to Elie Saab's imagined trip to the Caribbean, where the crystal-clear water was played out in sparkling tulle and this paradise isle glinted with underwater flora and fauna?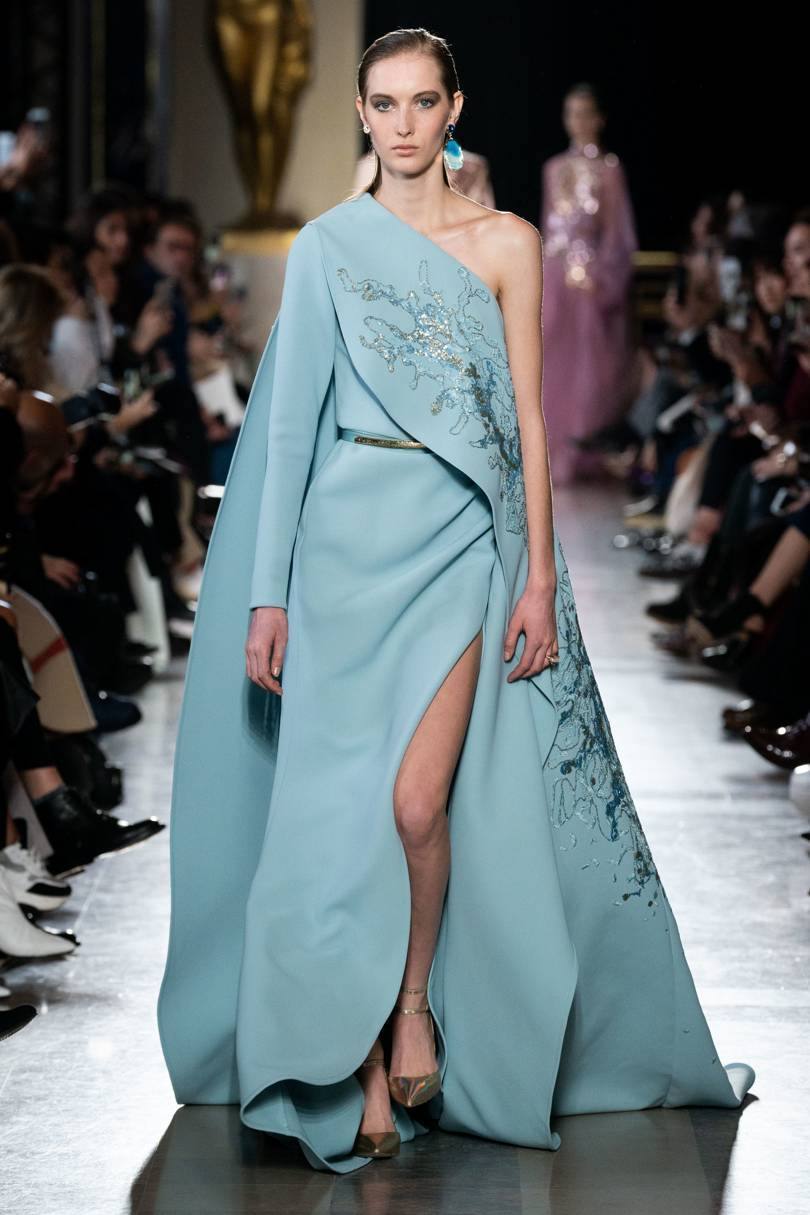 "The magic of femininity," said Saab backstage as he arranged a softly glittering organza dress, surely destined for the marriage of some young woman among the banks of private clients.
There are now two separate kinds of haute couture: those where designers are showing their artistic ability and wild imagination – sometimes to a fault; or straightforward displays, where serving clients is the real deal.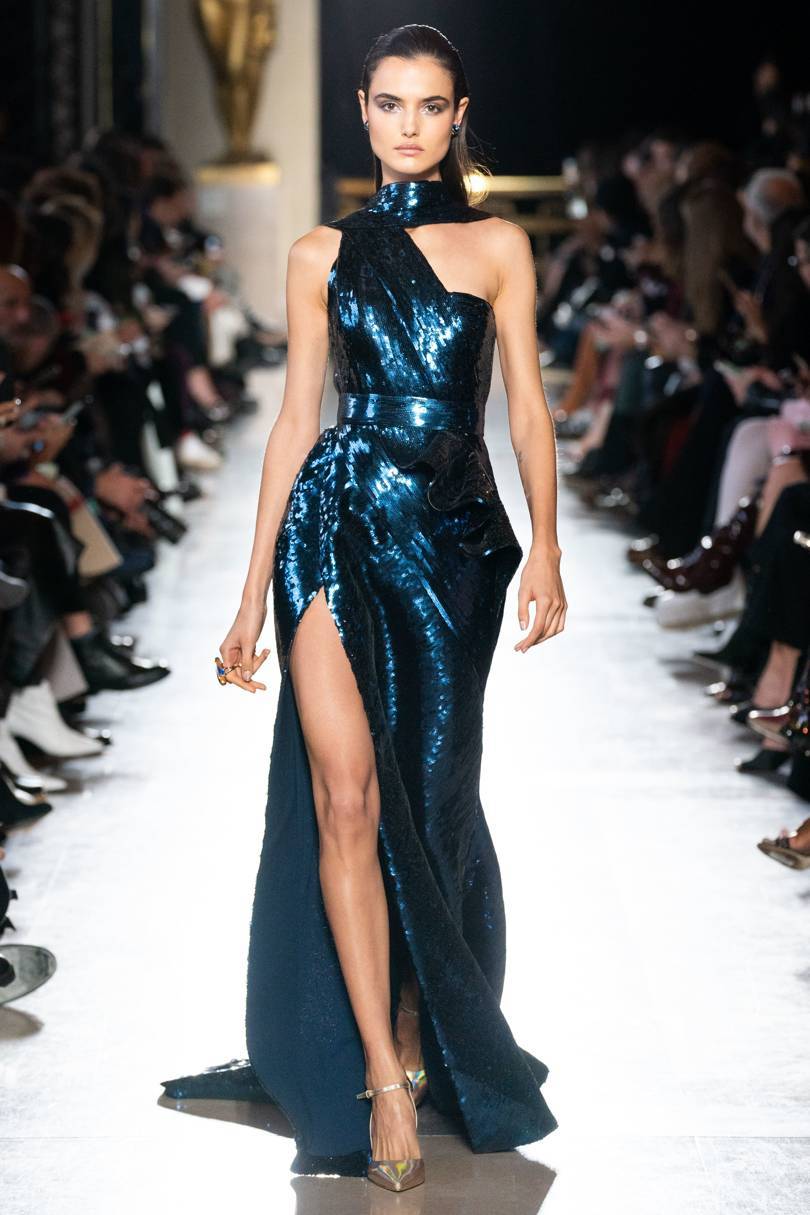 Saab's show had no deep complexity, but was pretty and joyous, with an airy lightness to the outfits, whether a full evening gown, perhaps in smudgy colours as if seen under water; or for a 21st-century mermaid displaying a sequinned swimsuit under a long, sparkling coat.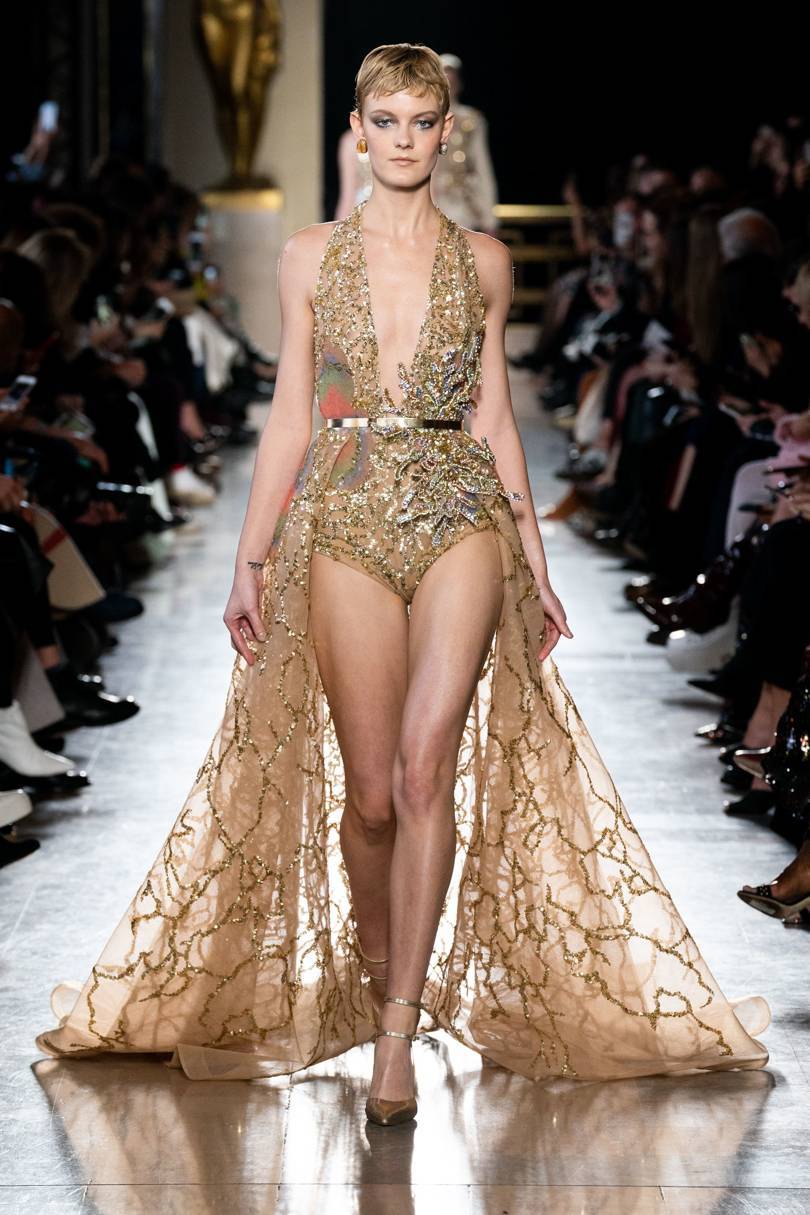 A booklet on each chair showed how the designer had taken a coral reef as inspiration for a dress and foaming waves for the undulating treatment of a fabric. The workrooms in the designer's native Lebanon had produced the exceptional handwork to meld a star-studded surface with a softly-draped dress.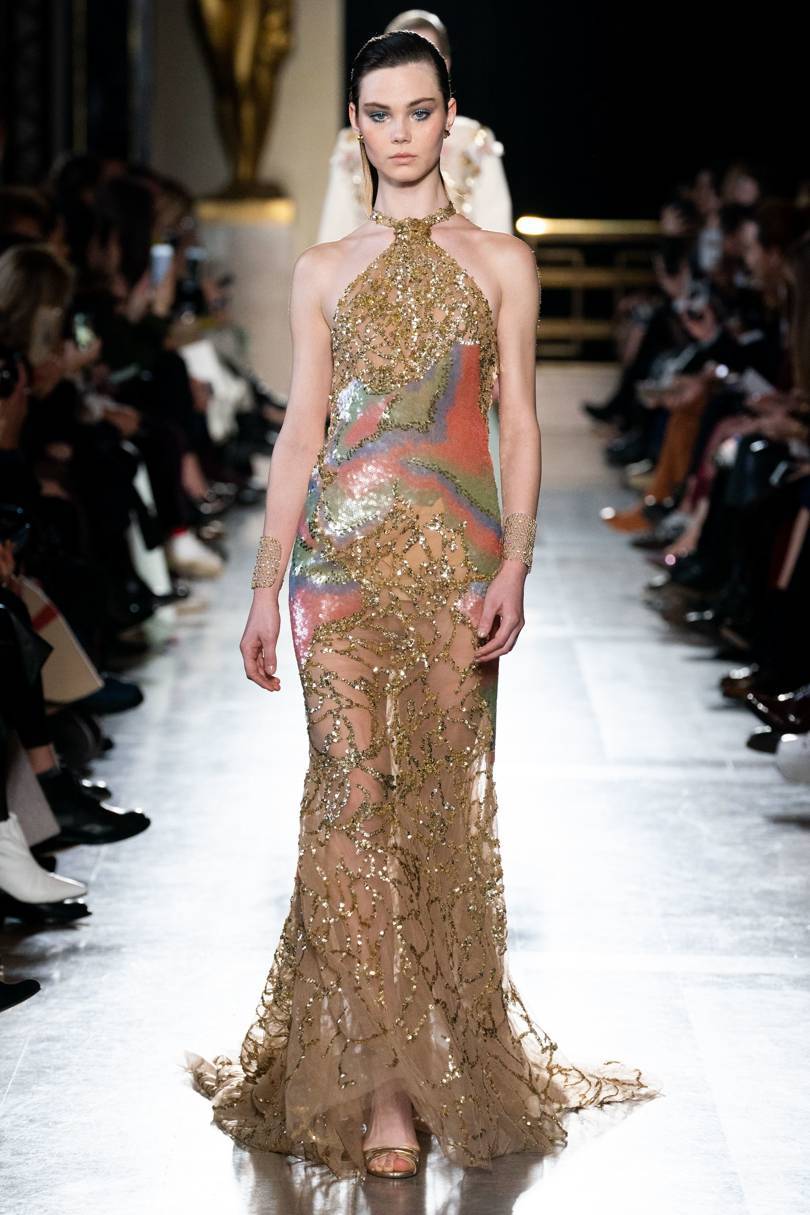 But the designer did not let his 'mermaids' drown in waves of glitter. The show included four scarlet dresses where the skill was in the wave of the curving drapes and a duo of azure gowns without a glint of a shimmer.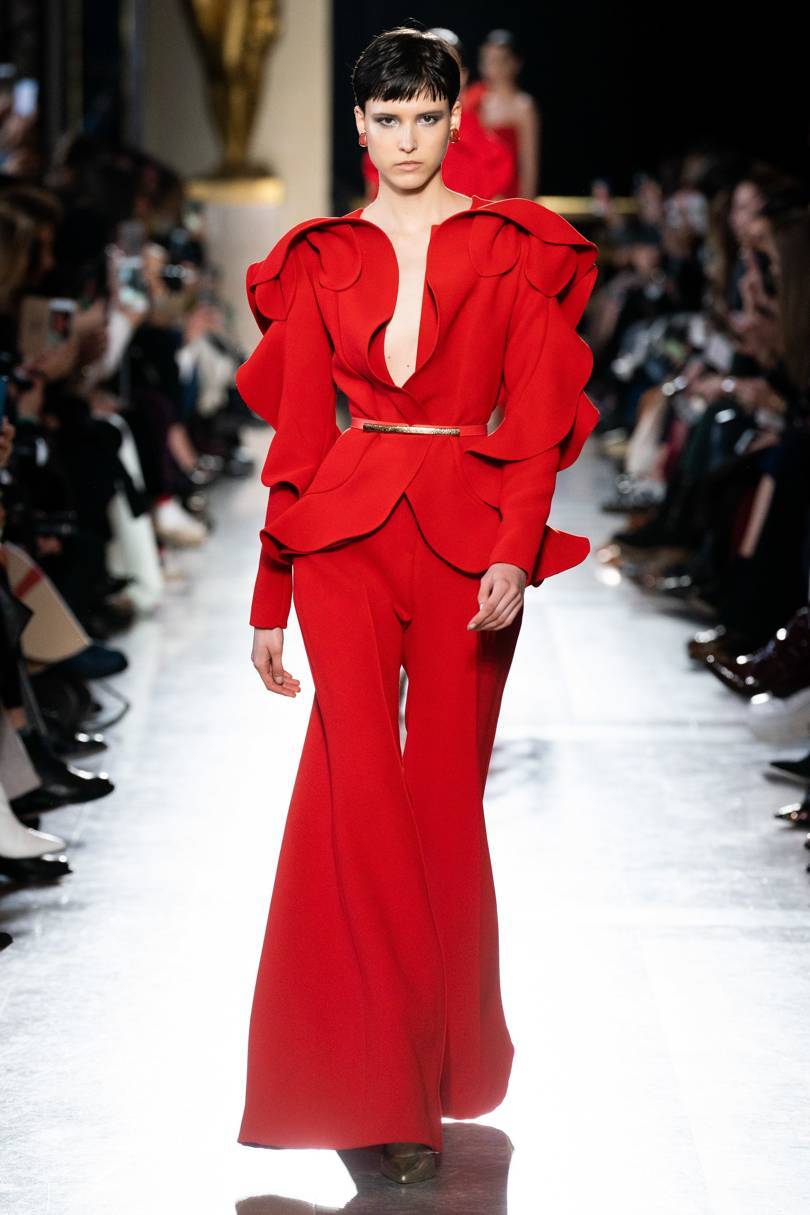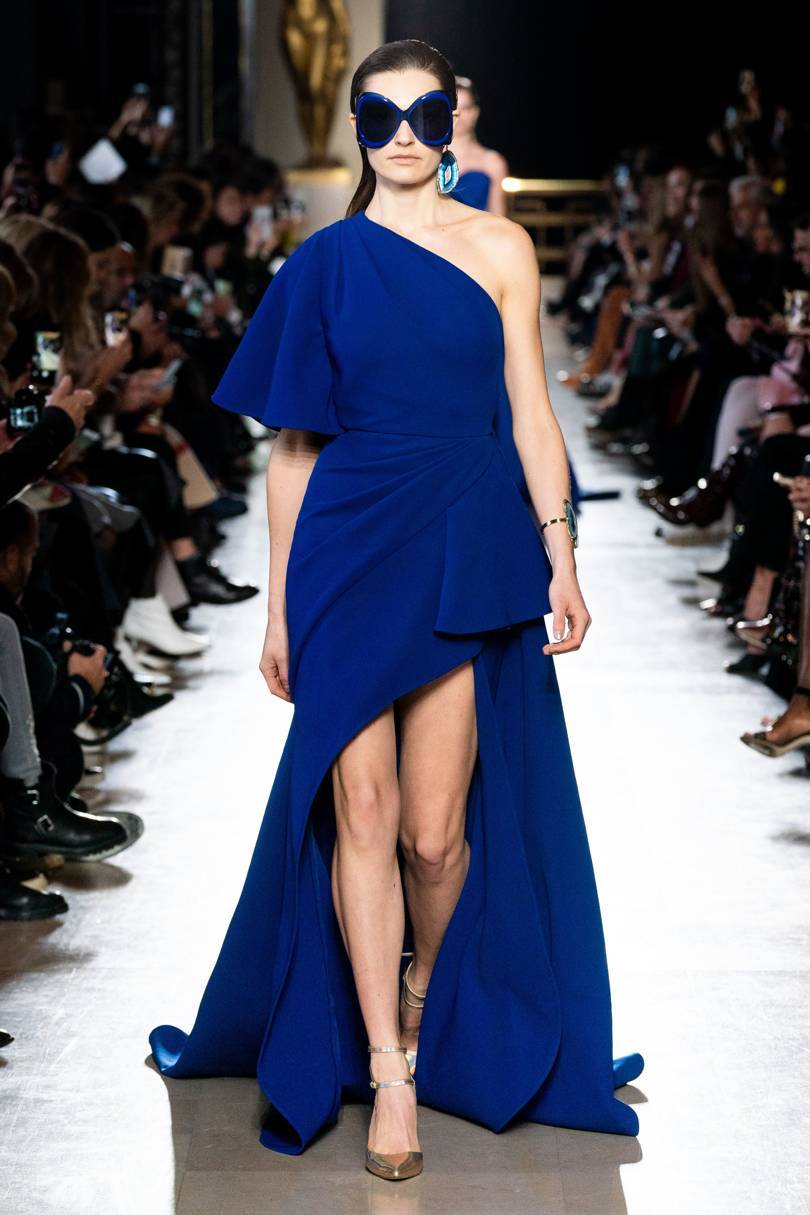 That element of restraint, that Saab has learned through his long career, produced one of the show's most elegant outfits: a watery green dress draped over the body from a tangle of chiffon and pearls at the neck.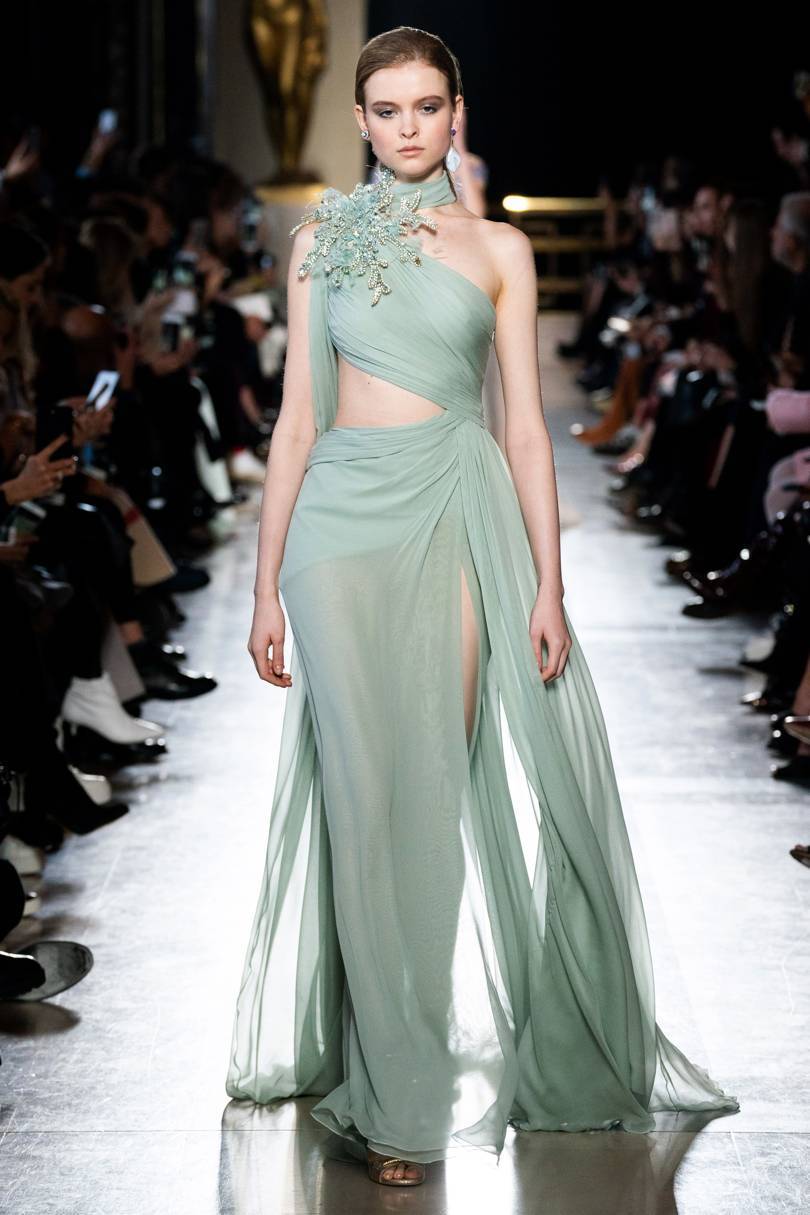 And the finale wedding gown? It was suitably Caribbean, without being carnival-esque and suggested something much subtler – in concept and in craftsmanship – than predictable sun-drenched days flowing into rum-filled nights.