#SuzyLFW: Christopher Kane's Hive Of Sexuality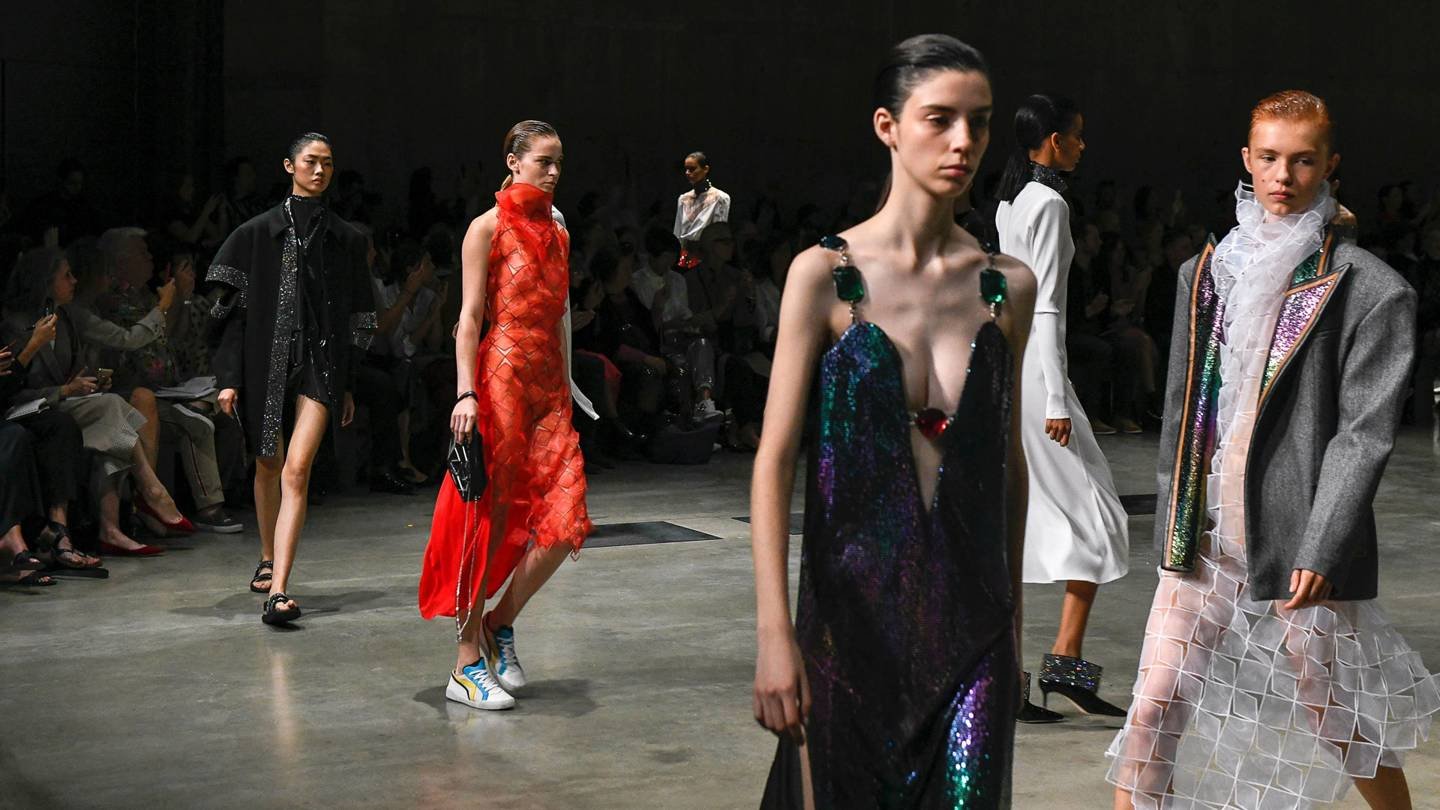 The designer is not giving up on sex, glamour, or invention as he prepares a "divorce" from Kering.
Whatever happened to #MeToo and the firm female attitude behind overt sexuality and predatory males?

Christopher Kane, such a deeply imaginative designer, must have decided to have nothing to do with post-Weinstein attitudes, for his Spring/Summer 2019 collection was a hive of sexuality – from the sensual web of a bodice through to sandals with tongues that curled up as if to lick the legs. Kane named them "praying mantis shoes – with the big tongues in your face and out to get you".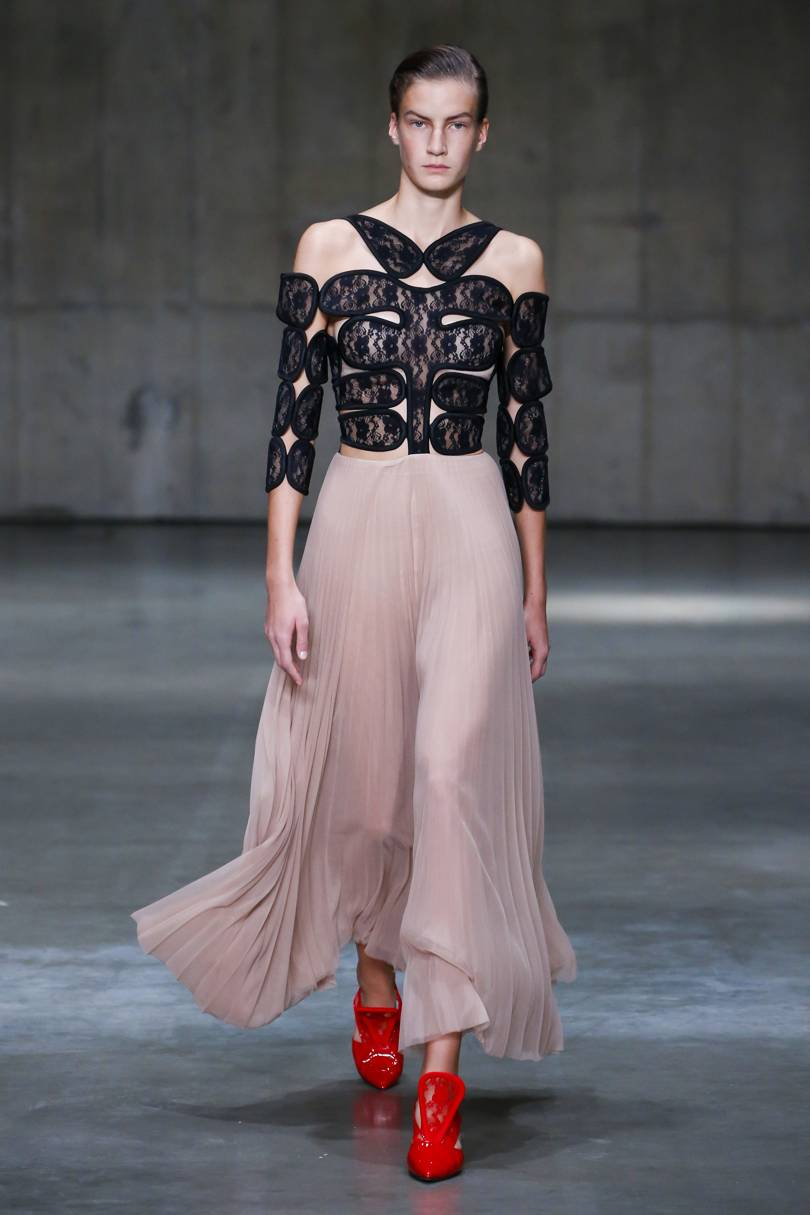 If the sexual messages were not clear enough, the designer printed a T-shirt with two flying creatures and the words "sexual cannibalism", this mating being something the designer had learned from nature programmes on television.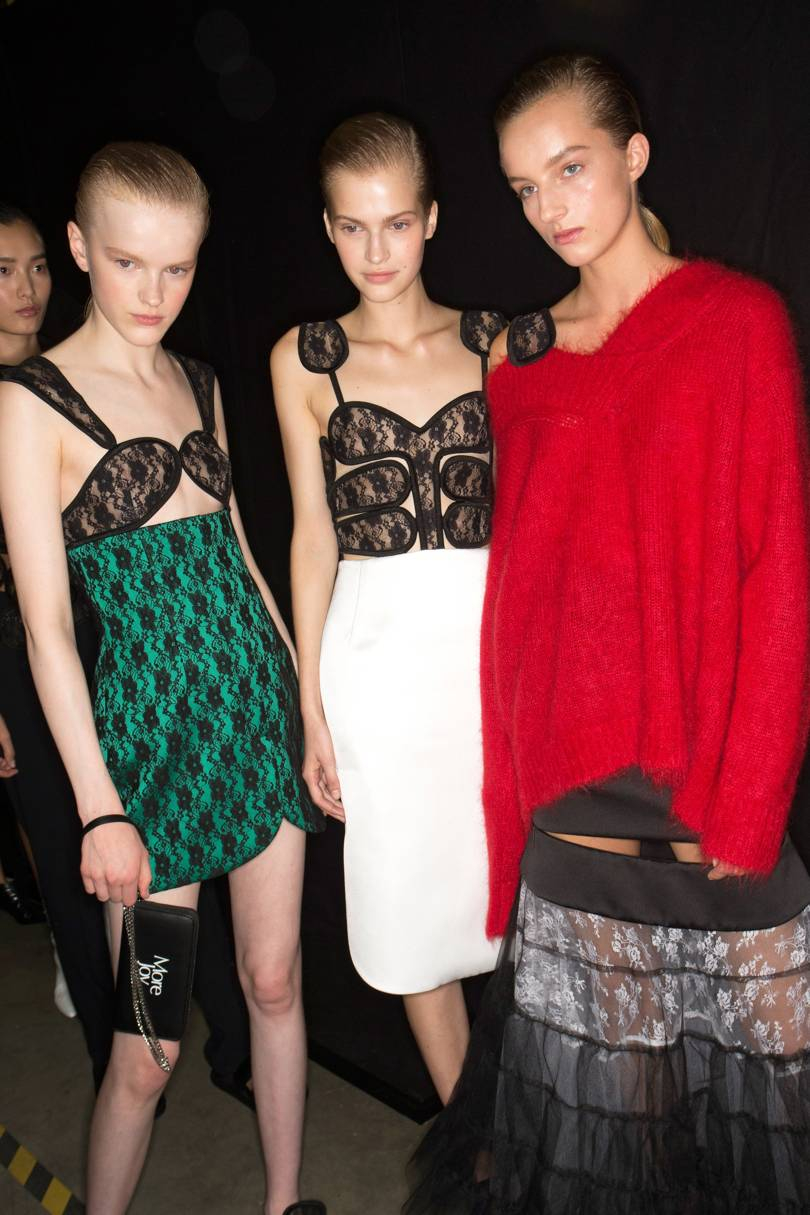 Another more ambiguous notice appeared on a sweater, with the word "foreplay".

After devoting last season to a Madame famous for preening women for sex, this collection was much the same story but in its nature habitat.

"It's the dominance effect – I love women and I have always been brought up around strong women," the designer said. "I expressed this by using the lace like armour, constructed by an amazing piece of lingerie I found for women of the night. Maybe they were strippers. I took the crotches and made them seem beautiful, formulaic, and anatomical. It's a lacy look, but I made it hard and strong."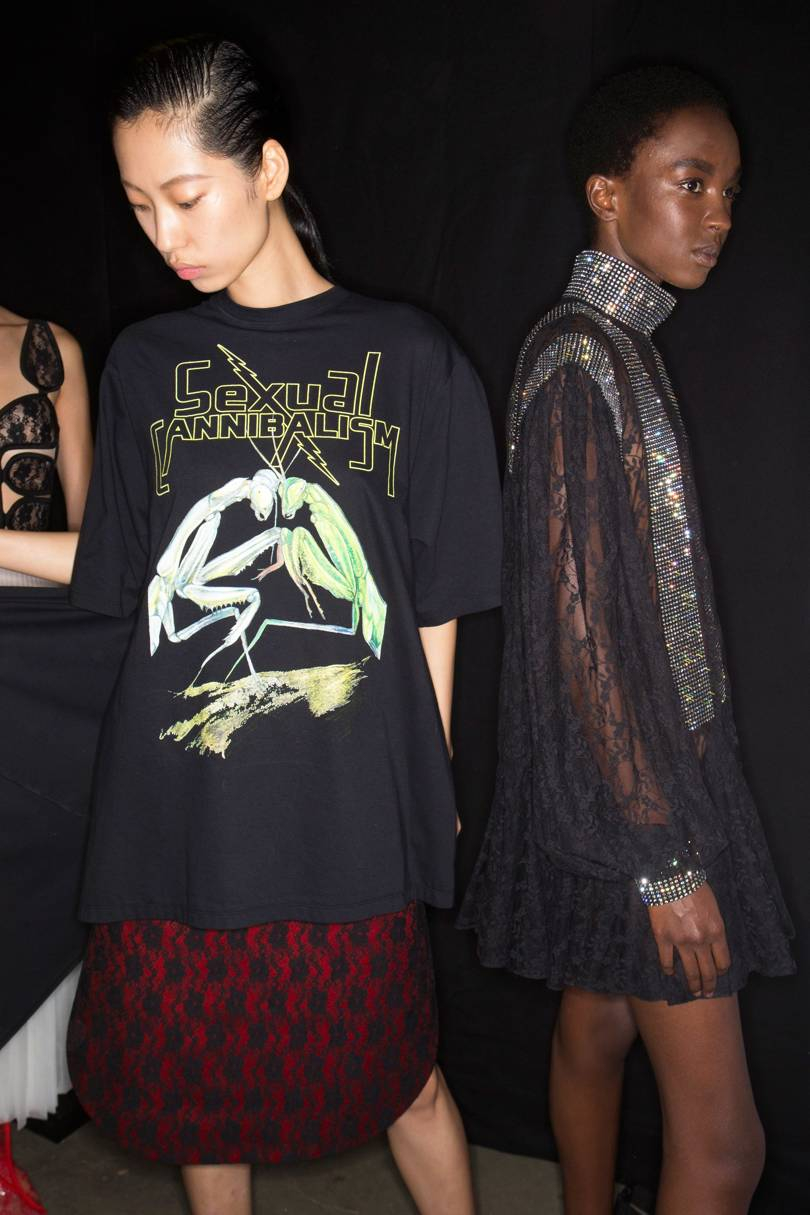 This is a moment of change in Kane's fashion life as his "divorce" from the Kering luxury group progresses, ultimately offering the designer total freedom – and presumably total responsibility for financial back-support. But this is not, apparently, the drama that it might appear.

"We are still a part of Kering – it will take a long time to cross the line of when we are no longer together," Kane said. "But, yes – we feel it is the right way forward for the brand. We're in the process and it does take a long time; it isn't a clean cut, because we have internal issues. But it is a nice way of separating on good terms. We're happy and good for the future."
Although this show did not quite seem to justify its length, it was still a powerful offering of everything from tailored coats and ballooning white cotton tops to jeans with jewels – the former snug and slim, while the multi-coloured stones were enormous. The designer even made room for some ironic laughs, as with a print on a white dress of two horses up to something, with the tag "Horse Power".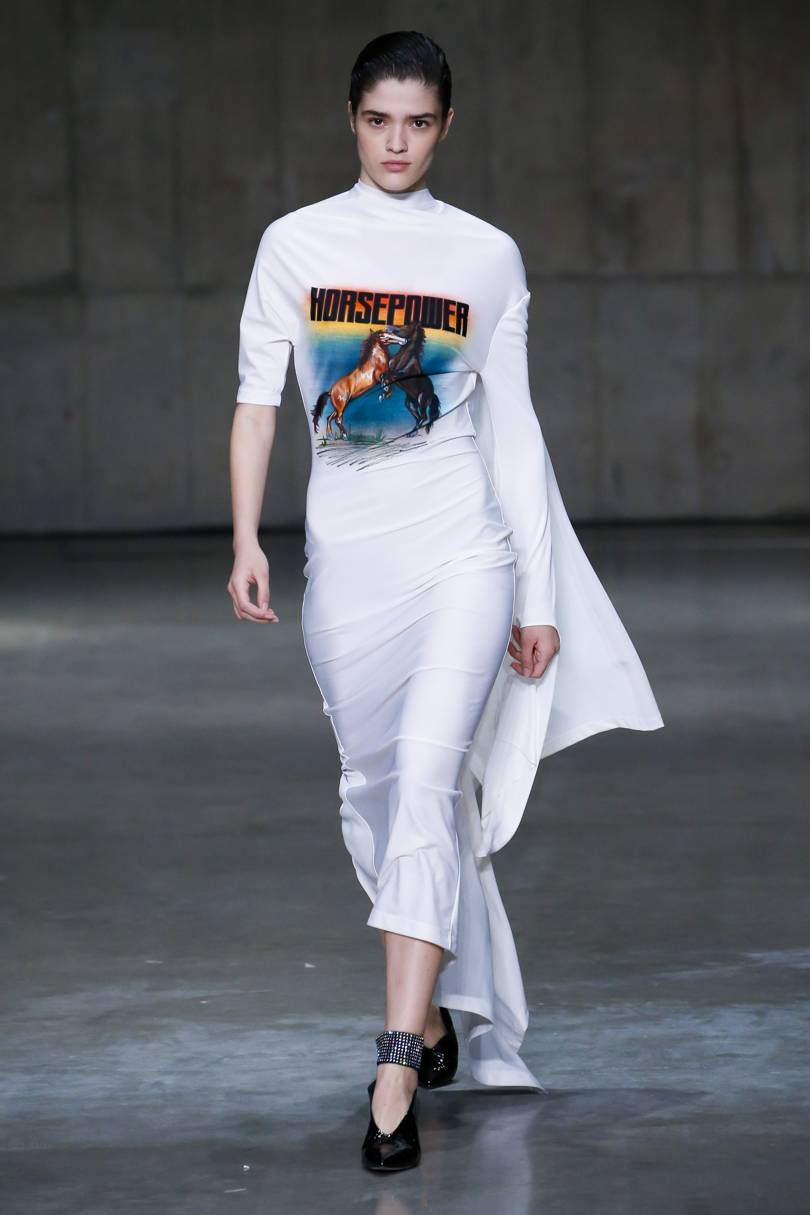 With black and red as the dominant colours, this collection must be simple to sell. But the most intriguing part of the show was hearing the designer's excitement about his inspirations and how he applied them to the clothes.

"I'm a huge fan of Sir David Attenborough," Kane said, referring to the long-serving British television presenter of nature documentaries. "I always watched his programmes growing up, and it was the first time I actually saw animals in their environment. That really hooked me on to science and nature, which I'm in love with."
The call to the wild apparently included Marilyn Monroe talking about sex and cats – the inspiration for the women's armour.

"It's hard and feminine – it's like Marilyn," the designer said of the show.